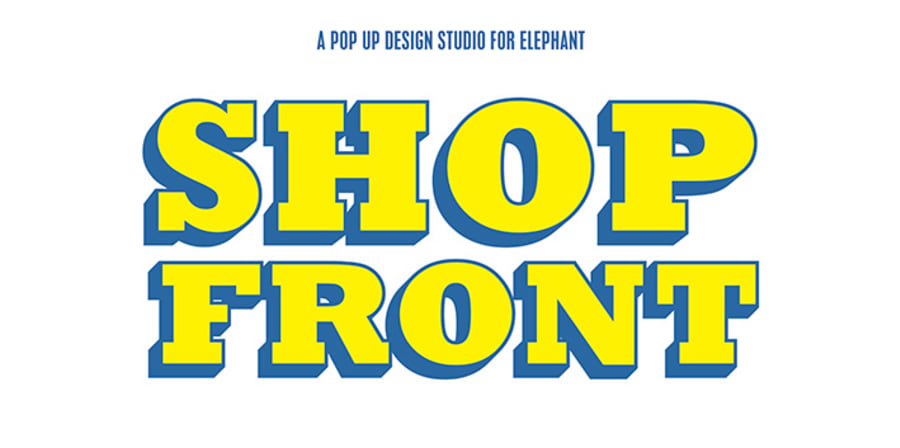 In autumn 2017, London College of Communication, with support from Southwark's High St Challenge Fund, embarked upon an exciting community design project.
Shop Front was a pop-up design studio sited in the Elephant and Castle shopping centre, offering creative designs and support to the local businesses and traders to enhance their shop fronts and window displays and promote their businesses, as well as offering basic design advice. We worked with five LCC graduate designers who created more than 25 visuals in consultation with the clients.
The team of LCC graduates included Caley Dewhurt from Postgraduate Certificate in Design for Visual Communication, and Oliver Zandi, Francisco Casaroti and Lauren Vaughan from BA (Hons) Graphic & Media Design, and Stanislava Stoilova from BA (Hons) Design for Graphic Communication.
The pop-up design studio also offered design advice and guidance to drop in business clients, including practical tips and a special workshop on how good design can benefit small business, led by LCC graduates and staff.
Interested in connecting your business with students or graduates at LCC?
Contact
Ben Walter
LCC Business and Innovation
Email: b.walter@lcc.arts.ac.uk
Tel: 07793 777055