Developing digital strength-based screening tools for Lambeth Adult Social Care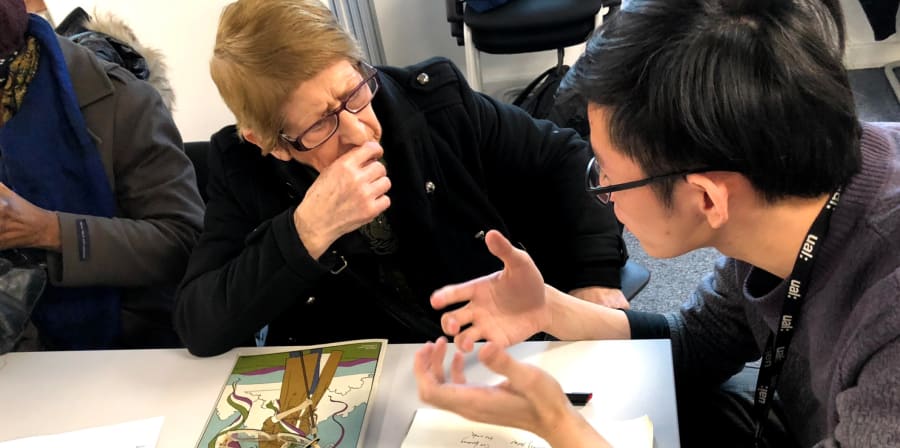 MA Service Experience Design and Innovation have an ongoing collaboration with Lambeth Council, working with Age UK Lambeth. Using a service design approach, students worked with stakeholders, service users, and service providers in Lambeth to find ways in which a digital strength-based screening tool might work. Lambeth Council wanted to screen calls so that all callers get put through to the best place to help them.
Strength-based screening moves the focus away from people's deficits and towards what they can do. Students developed service concepts for strength-based screening tools and a self-management approach that can contribute to build closer links within the Lambeth community and voluntary sector, reducing demand on adult social care and supporting a more preventative approach.
Using the Design Council's Double Diamond design process, students started with research. They interviewed service users and staff from Age UK Lambeth and the Adult Social Care team at Lambeth Council. Drawing on this research, teams defined their brief and put their insights into action with new ideas and concepts.
The MA Service Experience Design and Innovation class organised a workshop with Lambeth Council officers and service providers, as well as charities working locally on adult social care issues. In the workshop students presented their prototypes and engaged with council officers and service providers to get extensive feedback. The workshops challenged, tested and further developed the design concepts.
Final solutions offered a person-centred approach, meaning that the user would have to take a more active and engaged role, giving them a better sense of independence and confidence. Lambeth Council received service blueprints, business models and prototypes.
Interested in connecting your business with students or graduates at LCC?
Contact
Ben Walter
LCC Business and Innovation
Email: b.walter@lcc.arts.ac.uk
Tel: 07793 777055