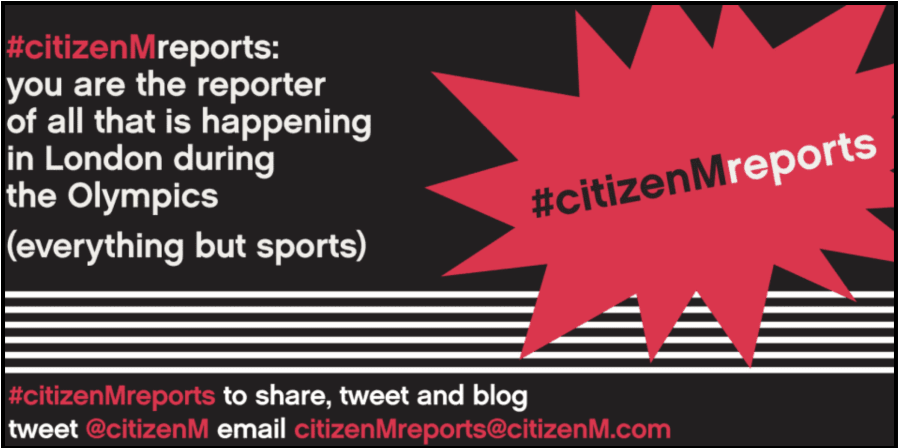 Hotel brand citizenM and London College of Communication students created #citizenMreports – giving a unique social media view of cultural London during the 2012 Olympics.
Working with BA (Hons) Public Relations students, citizenM's Bankside hotel became a dynamic hub of activity through a programme of daily events, hosting a guest network, social media workshops and speakers series.
Over the course of ten days, #citizenMreports was buzzing with the best of London's culture - ranging from street style photography to alternative sports, to foodie London and talks from the most prominent names in the media world.
View images from the project on tumblr #citizenMreports.
Interested in connecting your business with students or graduates at LCC?
Contact
Ben Walter
LCC Business and Innovation
Email: b.walter@lcc.arts.ac.uk
Tel: 07793 777055