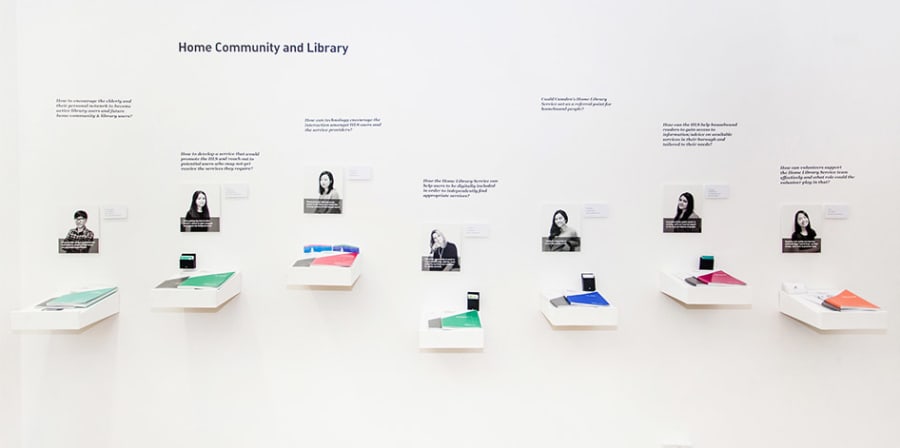 MA Service Experience Design and Innovation students from London College of Communication explored how Camden Home Library Service could be transformed to enhance its social value.
Camden's Home Library Service provides a delivery service of books, DVDs and other library materials to approximately 500 housebound customers in Camden, many of whom are likely to be users of adult social care services and may be at high risk of social isolation.
LCC students, supported by UAL researchers and council officers, used service design and its co-participatory approach to explore the remodelling of this service in light of reduced budgetary conditions.
The MA Service Experience Design and Innovation students made observations and interviewed service users and council officers, before holding co-design workshops and analysing findings to make recommendations in three opportunity areas.
The project received input from a wide and diverse cohort of council staff across service areas via collaborative design workshops that also shared design methods and approaches with participants.
Students proposed new service concepts explaining the benefits and potential limitations if Camden Council took them forward.