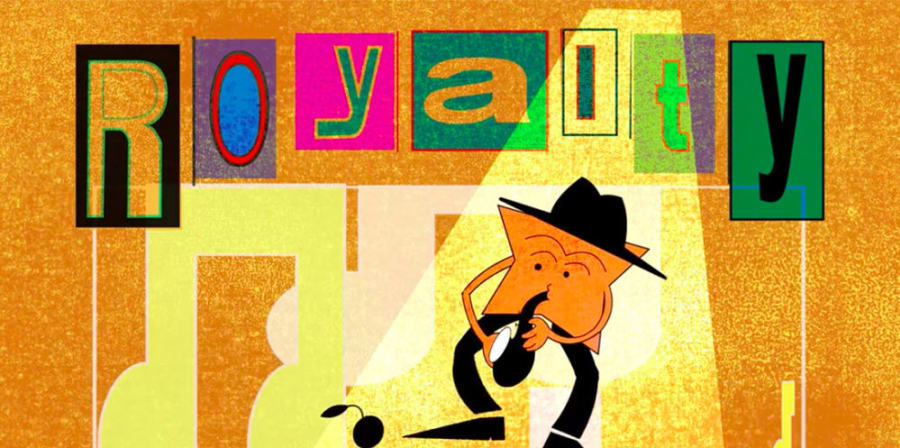 Working with organisations ranging from start-ups and SMEs to global brands, London College of Communication (LCC) is passionate about connecting students and graduates with industry to create meaningful experiences that benefit everyone.
For our business partners, the opportunity to work with emerging talent creates lasting impact for their businesses and forms relationships that flourish both during and long after the collaborations take place.
As the UK's independent professional association for music creators, The Ivors Academy aims to support and protect creator rights, while celebrating the impact of their artistry. A long-standing partner of LCC's Business and Innovation, The Ivors Academy has taken part in sponsored projects, internships and many more collaborations with our students.
We caught up with Mark Taylor, Director of Membership, Marketing and Communications and Anna Brown, Marketing and Communications Manager, to discuss how collaborating with LCC has benefitted The Academy and its plans for the future.
The Academy has been a part of the Digital Grid Partnership and Student Sponsored Projects- why do you feel that collaborating with LCC is a good fit for your organisation?
The Academy is proudly creator-led, so it makes complete sense to collaborate with such a creative and innovative College and its students. All forms of creativity across music, graphic design, photography, film making and design have a deep, integral power to help us see the world differently; to bring about much-needed change and meaningfully connect with each other.
Creativity is powerful, valuable and fragile. Creatives benefit from all kinds of support to sustain their careers, successfully navigate their industries, and defend and advance their rights. That's where organisations like The Ivors Academy come in, and we hope that emerging creative talent will form, join and support communities like ours.
Mark, how did you find out about opportunities that the Business and Innovation team had to offer?
I was struck by how much mutual value there is in organisations of all sizes working with students and Universities. I was lucky enough to spend a year in a maternity cover post at LCC, so worked alongside the Business and Innovation team.
I found the experience eye-opening and was struck by how much mutual value there is in organisations of all sizes working with students and universities. Before working there, I thought that this kind of collaboration was only for big firms - not SMEs. I'm delighted that I was wrong.
Can you tell us about how our students' input has impacted the work you do at The Ivors Academy? What kind of projects have they worked on?
In all kinds of ways. As well as improving the quality of our graphic design and increasing our capacity we've benefited from fresh perspectives and new ideas.
Stand out examples include developing our brand architecture, creating an animation to explain why composers for TV and film should hold onto their royalties and working with us and our members to develop a marketing campaign to grow our membership. All of this has been done with professionalism, skill and shared values on the importance of representation and inclusion.
Thinking ahead Anna: how has working with LCC supported The Academy's future plans?
We're confident that our work with LCC will help us grow our membership, further develop a contemporary and inspiring brand, strengthen our campaigning, and increase our fundraising.
What advice would you give to other organisations who may be interested in collaborating with our students?
We'd encourage all organisations to work with LCC and their students. Communications is such a dynamic, fascinating field. How we reach, connect and talk to each other – as individuals and organisations – has never been easier, yet it's more complicated and sophisticated than ever.
Endless curiosity, a desire to really know our current and future customers, an ability to assimilate a wide-range of information, high levels of technical skill and an ability to cut through all the noise and clutter with a powerful idea are some of the things that effective communications require – and the students certainly bring that.
Related links:
Discover The Ivors Academy
Find out more about Business and Innovation at LCC