Graphic Design graduate Annie Nicholson has given a new look to the College plinth, marking 125 years of LCC's contributions to the London art scene.
Now an internationally acclaimed artist working under the name Fandangoe Kid, Annie uses bright colours and bold typography to create works that inspire public dialogue around complex, sensitive and nuanced issues such as grief and mental wellbeing.
After collaborating with current LCC students and the local community to develop concepts for the installation, Annie's final design reads, 'Creativity will save our souls' and 'Open minds change lives' to highlight the ways creating and making can help to maintain spaces for open dialogues.
We chatted to Annie about the inspiration behind the work, and her thoughts on the importance of creativity.
"It's nice to see the concept in a place that has so much creative momentum," said Annie.
"I wanted to make a comment around creativity. Through my own experiences of grief and loss and trauma, one of the focal things for me has been creating and working and pushing through that, and trying to resolve and understand through making.
"It's also a real honour to be asked to make a piece of work that will be here for at least a good few years. I have quite strong views about creativity in general, so it's really nice to put something in place that hopefully embodies those complex thoughts."
Related links
Related content
MA Illustration and Visual Media Course Leader has worked with a leading national charity to install colourful artworks in a mental health unit for teenagers.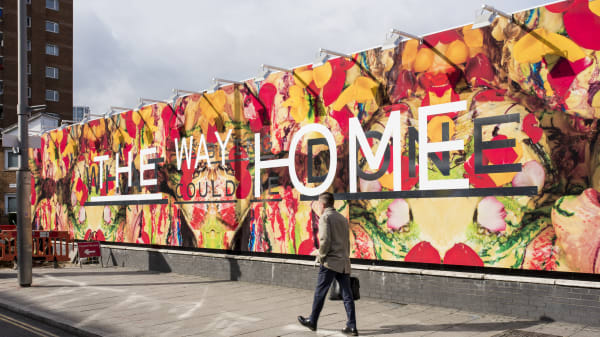 Linder Sterling discussed her recent public commission 'The Bower of Bliss', featured at Southwark Station, with Art on the Underground curator Kiera Blakey at London College of Communication.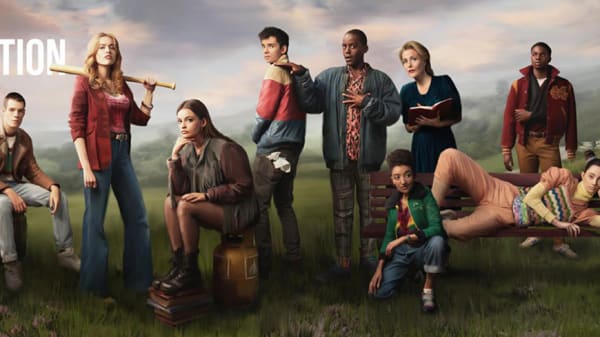 Simone Ferraro's promotional concept was chosen for the launch of Sex Education's second season on Netflix.