During last year's Autumn term, all final year students on BA (Hons) Contemporary Media Cultures' The Creative Practitioner course chose either a writing or lens-based pathway for their studies.
For 10 weeks the two groups honed their skills and worked with specialist tutors, journalist and author Nicola Baird, as well as photographer Corinne Silva.
Following this work, the two groups invited friends, family and London College of Communication staff to celebrate their achievements with a joint photographic show and magazine launch at Hotel Elephant in December, 2018.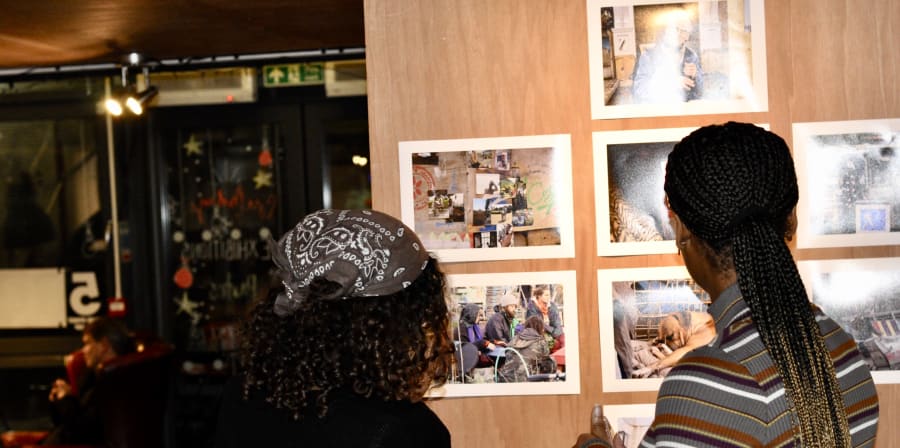 Lens pathway student Olivia Porteus explained:
"The Body and the City is a photographic collection of works displaying the unique perspectives and interpretations of how one may experience the city of London. Our identities are often shaped by our surroundings. The further we explore these urban landscapes, the more complex and diverse we become. Together we found common ironies in this self-exploration, which unites us all as one."
"These projections of The Body and the City have each been uniquely interpreted by the artists involved," Olivia said. "Representing their visions through photography, video, archival material, and sound, each project offers an in-depth look into the body's personal relationship with the city, exploring the capital's culture, urbanity, and sense of place.
"This collection hopes to show how urban metropolises and modernity shape identities. We aim to encourage participants to engage with our work and to discover their own ideologies on how they themselves are moulded by urban living."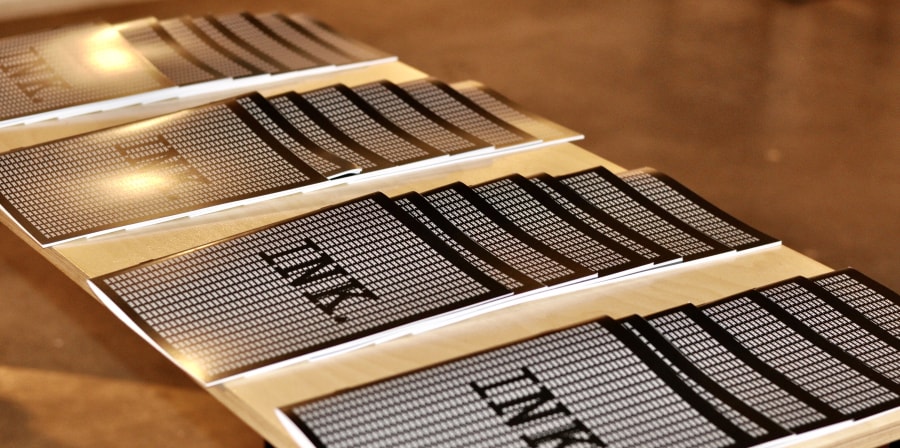 The students also launched a magazine entitled Ink. According to designer Eboni Senior, the magazine "features our passions, desires, thoughts and feelings translated into words."
Explaining the project, Eboni said: "Each contributor communicated an underlying theme, including personal experiences, intimacy, to individual versus collective action and music. These themes were then formulated through a variety of creative and expressive pieces ranging from poetry and flash fiction to reportage."
Reflecting on the course, Eboni said: "The Creative Practitioner writing module brought us together and inspired us to write three pieces but also enabled us to collaborate to produce our own artefact."
Find out more: