London Unplugged, a ten-part anthology film directed by emerging filmmakers, has opened in select cinemas across London, with special Q&As at Everyman Crystal Palace and Muswell Hill.
The film, which explores themes of isolation, asylum, unmanageable rents and identity, was informed by real-world testimony and extensive research by the Refugee Journalism Project, as well as other frontline organisations such as Migrant Resource Centre and Four Corners Film.
The Refugee Journalism Project was founded in 2016 and, since 2018, has been based exclusively at London College of Communication, UAL. The project aims to help prepare refugee journalists for work in the UK media industry, create opportunities for refugee journalists, as well as debunk negative perceptions of refugees by engaging and influencing new audiences and policy-makers.
Supervising director and writer Nick Cohen said: "I have always had a keen interest in working with refugees - partly perhaps because neither of my parents were from the UK. My mother is American and of both Irish and French descent, while my dad is of Romanian, Israeli and Palestinian origin.
"I spent three years in the late nineties and early noughties directing a big project which combined the Refugee Council, Migrant Resource Centre, Lambeth Council, European Social Fund and various local migrant and refugee charities. It was a very rewarding experience and opened my eyes to the untapped talent and skills abundant in the refugee community."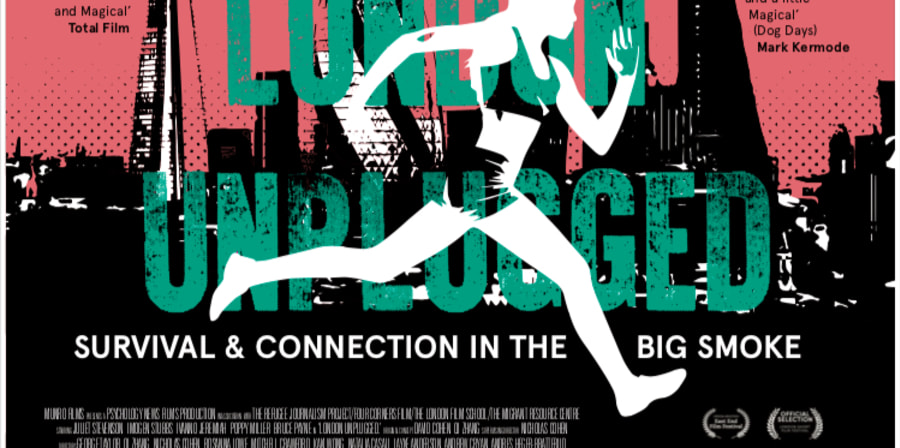 Nick continued his work, which led him to mentor and train at Four Corners Film, the oldest surviving film co-operative charity in London. Here, migrants with strong media skills would help assist in the production of London Unplugged.
Nick became involved with Refugee Journalism Project during his work on London Unplugged. Nick knew he would need to feature refugee experience, and reached out to agencies who then directed him towards Vivienne Francis, director of Refugee Journalism Project and senior lecturer in BA (Hons) Journalism at London College of Communication.
"Vivienne was very generous and quick to suggest relevant contacts, as well as an approach. Through Vivienne, I was able to interview Iranian refugees on their experiences such as Mehri Jafari, and Nargess Tavassolian. Others, such as Foad Emrani, I found through my work with Four Corners Film.
"The Iranian community were extremely open and supportive in sharing their stories with me. I found the experience very moving, and it renewed my passion for ensuring that these stories reach a wider audience."
London Unplugged consists of short films about London, joined with the journey of real-life athlete Yourlance Richards running from East to West London, and exploring the areas she crosses along the way.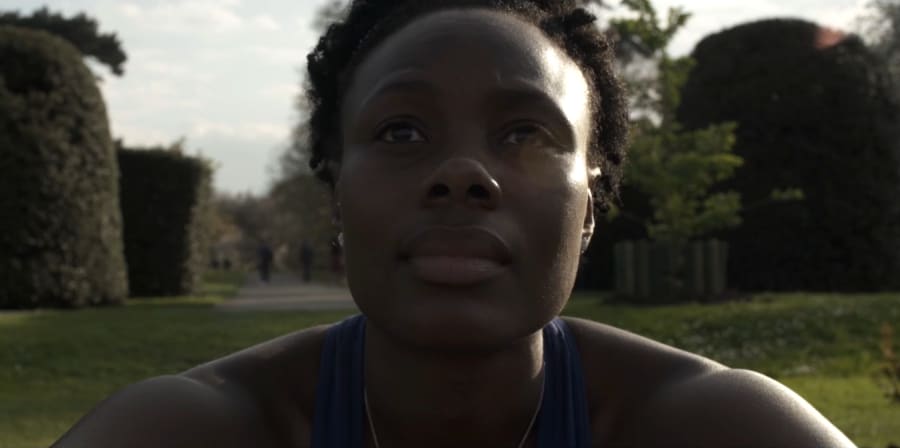 On seeing the film for the first time, Foad realised it would be more than one short film: "I had never imagined that these shorts were going to be joined together - like single pearls of an amazing necklace, with an epic journey across London as its cord.
"I had no idea of such a marvellous feature-length when Nick contacted me for some archival footage of Tehran. I assumed he was making a short film which was somehow related to my country."
"The message of the film is about the need to find meaning and connection in the face of tough urban life," Nick said, "and that all of us need to venture beyond our familiar comfort zones to find places that have meaning for us."
London Unplugged was not without its challenges. As Nick remarked, "making a microbudget feature is tough at the best of times, but to make one with 10 shorts plus a series of interlinks on basically no money often tested goodwill and stamina beyond the limit!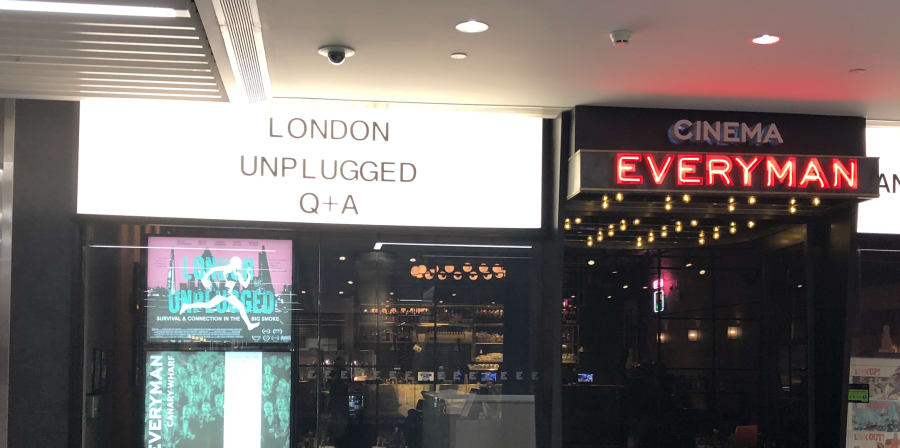 "The hard work did pay off thankfully - first in securing some top-line talent such as Juliet Stevenson, Imogen Stubbs, Bruce Payne, and Ivanno Jeremiah (among others). Secondly, in winning over top Soho production houses to help like Molinare and TVC Soho."
The shorts drew rave reviews from the likes of Mark Kermode and Stephen Fry, whilst Total Film and Sight and Sound both praised the film as a well-crafted anthology feature. Since selling out the East End Film Festival, London Unplugged was able to secure the release with Everyman cinemas – which has just been extended to further dates.
"Nurturing emerging talent and creating a film which is entirely fresh and from the grassroots was highly rewarding," Nick said, "watching it triumph against the odds, taking on the blockbusters and other films to get the release it deserved. I hope that audiences will continue to enjoy it and see London in a different light!"
London Unplugged will receive further screenings at the following cinemas:
Monday 25 February Everyman Baker Street
Tuesday 26 February Hackney Castle Cinema
Monday 8 March Talkies Cinema Bounds Green
Sunday 10 March Crouch End Arthouse Cinema
Thursday 14 March Crouch End Arthouse Cinema