London College of Communication's BA (Hons) Journalism students received high-profile guests to talk about their careers and give advice about finding work in the media industry post-graduation.
Alison Phillips, the editor of the Daily Mirror, and Murad Ahmed, Financial Times sports correspondent, were welcomed by second and third-year students for a talk at LCC.
LCC has established links to the media industry and runs a successful and popular guest lecture programme. There is also a Meet the Experts evening for all journalism students to attend and network.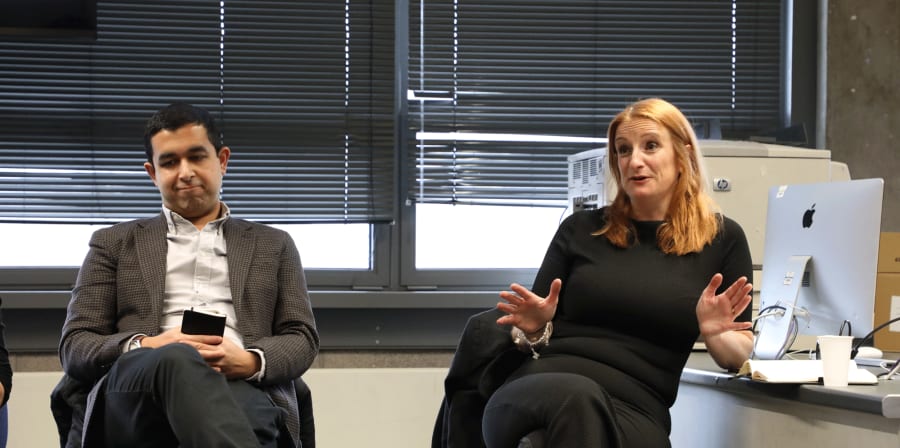 "Bringing in such high-profile guest speakers really benefits the students on this course, it gives the students the chance to make contacts, gain a unique insight into the industry, and think about their future career paths," Rebecca Pearce, Acting Course Leader, BA (Hons) Journalism, said.
Students particularly enjoyed engaging with the speakers for advice. "I think it's really helpful to hear how people got to where they were, they were in our positions at one point. They didn't sugar-coat anything and gave honest advice. I thought it was cool how Alison said you really need to love it otherwise it won't work for you," Tayla Kruger, third-year journalism student, said.
Alison Phillips and Murad Ahmed both took non-traditional routes and found themselves in their dream jobs after years of hard work and dedicated passion for their writing. For Alison, her first taste of the news was as a young girl, when her father would bring back leftover newspapers from the trains he used to drive for National Rail. Her route to becoming editor of the Daily Mirror took 22 years of various internships, jobs and getting over the intimidation of London newsrooms.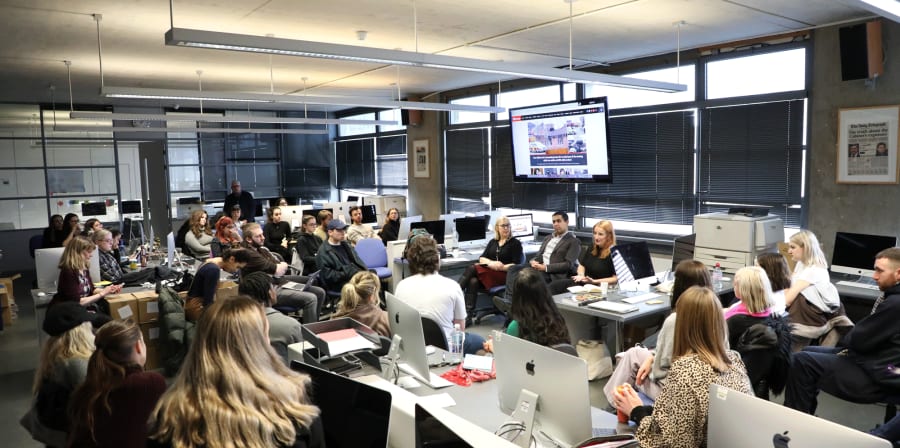 Murad also developed an interest from a young age when he used to spend his lunch money for school on newspapers. He developed his journalism skills during university, working for the student newspaper to distract himself from the law degree he was not interested in pursuing. He applied last minute for a traineeship at the Financial Times and eventually made his way from the technology beat to sports correspondent.
Murad emphasised the importance of taking the time to get to know people and finding mentors.. He told students to "be enthusiastic, be willing to learn, and follow the money," as well as to make the most of an internship.
Alison spoke of the importance in understanding a publication, its aims, and learn how to pitch confidently because of the competitive nature of the media. "Make sure you love what you're doing," Alison said, "and are passionate, otherwise you won't get far."
Words by Maha Khan, BA (Hons) Journalism.