Each year, the Sproxton Award for Photography is presented to a graduating MA Photography student at London College of Communication (LCC) in celebration of particularly outstanding work, with the winner given £1,200 to help kickstart their career.
The award was established in memory of Andrew Sproxton, who co-founded Impressions Gallery with Professor Val Williams in 1972 to celebrate the rich history of photography in Great Britain while facilitating and exhibiting the work of contemporary photographers such as the now-renowned Daniel Meadows, Nick Hedges and Martin Parr. Following Andrew's death in 1977, a memorial fund was set up by family, friends and colleagues to continue his support for emerging photographers, honouring both his vision and his legacy.
Judged by industry professionals and LCC photography graduates, winners of the Sproxton Award for Photography have historically worked across a spectrum of contemporary fine art photography, developing work which pushes the boundaries of the medium and asserts their own unique vision. Recent winners have included Stefan Schlumpf (Flux, 2019), Jessie Edwards-Thomas (The Polymorph, 2018) and John Hipwell (Standing Wave, Change Hands, 2017).
The winner for 2020 was decided by a panel featuring Sabina Jaskot-Gill, Curator of Photographs at the National Portrait Gallery, and Julie Derbyshire, photographer and 2017 MA Photography alumna. Together, they selected multimedia artist Nilufar Nuthall in recognition of her film, The Dressing of an Octopus, which highlights the claustrophobia of parenting through depictions of shifting roles and narratives between parent and child.
Fellow MA Photography graduates Natalie Robinson (New maps) and Natalia Lazaro Prevost (Unmaking the menstruating body) also received commendations for their work.
David Sproxton, co-founder of Aardman Animations and brother to Andrew Sproxton, praised Nilufar's work for its demonstration of her creative growth.
Nilufar Nuthall has built up a very impressive body of work as an artist working with an aperture, often without a lens. The Dressing of an Octopus marks a shift in her work, looking inwardly at her own experience during the Covid lockdown. The film is an honest and open portrayal of the reality of Nilufar's domestic life in 2020, and how it contrasts with society's perception of 'domestic bliss'. I am delighted that Nilufar has been awarded the 2020 Sproxton Award for Photography to help her to continue to create powerful and intriguing work.
— David Sproxton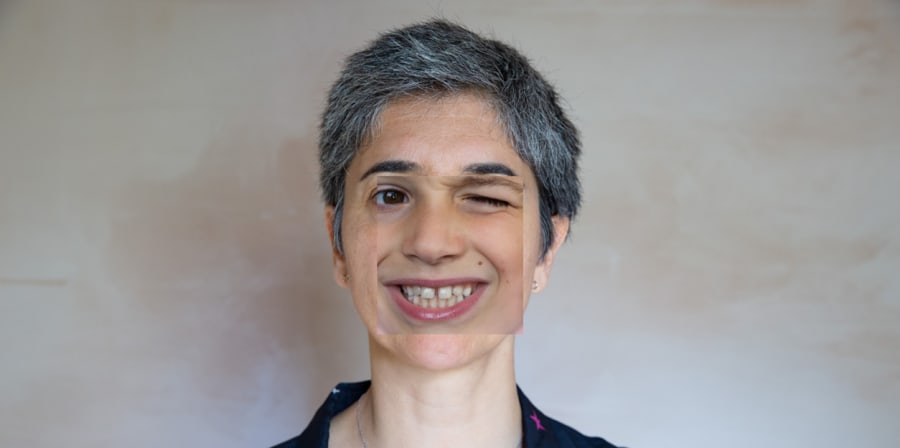 We caught up with Nilufar to discuss her winning project, as well as reflections from her time on the MA Photography course at LCC.
What first attracted you to the field of photography?
For me, the beginning was looking through the viewfinder of a Canon-Eos in 1978 at the age of 7 and seeing images float between focus and blur. Photography is my livelihood and passion, whether through creating short films, participating in pinhole workshops, building camera obscura, snapping glorious events, or documenting projects for myself and other artistic institutions. On every level, photography is pure joy!
Why did you decide to study MA Photography at LCC?
I've been waiting years to do an MA, and this was exactly the right course: a research-based Master's requiring 2 days on site. The College is close to where I live, and so MA Photography allowed me to juggle life at home while studying.
It was the right moment where I felt I could bring a maturity and new level of understanding of critical theory to my practice.
The Dressing of an Octopus
Tell us a little bit about The Dressing of an Octopus - what inspired the concept, and what was your creative development process like?
It started when my children were toddlers at the school gates, and there were 2 things that caught my attention: I was enamoured by the children whose features mirrored those of their parents, and I was incredulous to the daily glee I witnessed around motherhood. I started working with families and their children, overlaying photographs of their faces and asking them to write accompanying text about their dreams and aspirations.
The more I worked with my tutors at LCC, the more I learned. When I'd describe what I wanted to the work to mean, I was met with: "I'm not feeling or seeing this in the work", so I'd go away and work again for 2 weeks and return until the meaning I was trying to convey was evident. This process also allowed me to give myself permission to go against the idea that children should be portrayed gently, enabling me to make an almost violent piece about the struggles of parenting.
What does it mean to you to be recognised by the Sproxton Award for Photography?
This is a huge honour. Throughout your lifelong practice, being validated in this way motivates you to continue working in the dark. The art world is a tough environment where praise comes in short shifts, and the profession is inundated with incredible projects and works which each have their place in the world, so this comes at a wonderful time for me - I had a 10-year hiatus, and to return to work and win the Sproxton Award for Photography is truly incredible.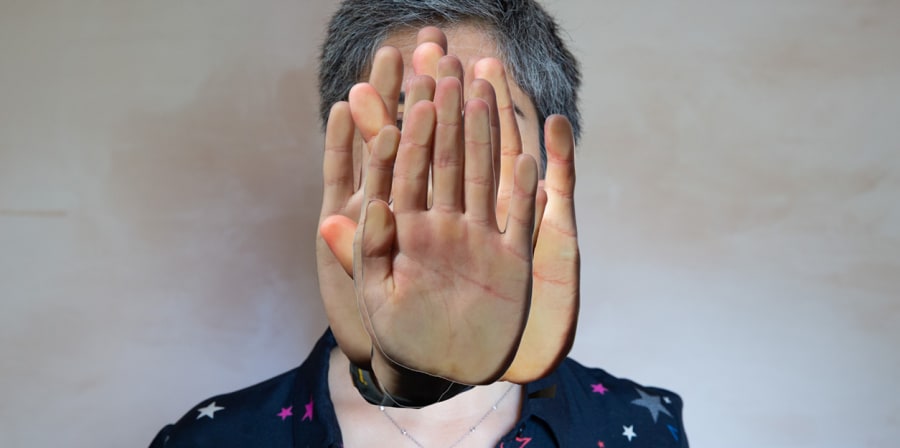 What are your top tips for anyone interested in pursuing photography?
It's a long game of graft and introspection, and will undoubtedly change as you pursue your practice, but overall, there will always be overarching themes that continue to thread through your work.
I'd recommend casting the net wide so you can juggle photography while being an educator, or using a skill set as a side career - whatever it takes to continue the pursuit of your practice, which all feeds into the work. If it can be balanced and connected in an artistic way, you are winning!
Also, I'd recommend doing an MA – it's incredibly grounding.
What's next for your career?
6 months into the MA Photography course, Covid-19 entered our lives just as I felt that I'd started my critical learning at LCC. I was devastated but determined not to be victim to this, so I've hopped over the road to City and Guilds London Art School and have applied to do a second MA in Fine Art to pursue further studio practice.
Related links: