The Sproxton Award for Photography is presented each year to a graduating student of MA Photography at London College of Communication. The award is judged by a panel of photography professionals, and the winner receives £1200 to help kickstart their career in photography.
The Sproxton Award was set up in memory of Andrew Sproxton who, in 1972, together with Professor Val Williams, founded Impressions Gallery in York - one of the first specialist photography galleries in both the UK and Europe.
The gallery played a crucial role in the acceptance of photography as a serious art form, giving a number of young photographers their first break and setting them on the road to success. Following Andrew's sudden death in 1977, a memorial fund was set up by family, friends and colleagues to continue his support for emerging photographers, honouring both his vision and his legacy.
Winners of the Sproxton Award cover a spectrum of contemporary fine art photography, including documentary, staged photography, portraiture and landscape, pushing the boundaries of the medium to develop their own unique vision.
The judging panel is made up of industry professionals, and graduates of LCC photography courses, and has included some of the most illustrious names in contemporary photography.
London College of Communication would like to thank David Sproxton for his generous support of the Sproxton Award for Photography.
History of the Sproxton Award
Andrew Sproxton was a key figure in the establishment of photography as an independent art form in Great Britain. In 1972, shortly after leaving Kent University, Andrew and Val Williams set up Impressions Gallery in York. The gallery was one of the first specialist photography galleries in Europe.
From the outset, the co-directors shared a keen historical interest in British photography, showcasing the work of Cecil Beaton, Herbert Ponting and Frank Meadow Sutcliffe. Impressions also hosted the first exhibition of 19th Century Calotype photographs by Hill & Adamson.
Val and Andrew were deeply committed to supporting and promoting the work of up and coming photographers, both exhibiting their work and providing the facilities for them to produce it. Impressions became one of the first galleries to show the work of now established photographers such as Daniel Meadows, Nick Hedges and Martin Parr.
For many years the Sproxton Award was hosted at Impressions Gallery and administrated by Andrew's father, Vernon, who died in 1996. Val Williams, by then an established historian, curator and author, had joined London College of Communication as the Director of the Photography and the Archive Research Centre (PARC). Val and David Sproxton (Andrew's younger brother) decided to link the award to the College, hosted at LCC since 2003.
Impressions Gallery has remained one of the UK's leading independent venues for photography. In 2007, the gallery moved from York and reopened in a purpose-built building in Bradford's city centre, close to the National Media Museum.
Since Andrew Sproxton's death in 1977, photography as an independent art form has flourished and expanded beyond recognition, due in no small part to the continued work and influence of Val Williams, as well as that of Impressions Gallery. It is fitting that Andrew's own personal influence should also continue through the auspices of the Sproxton Award for Photography.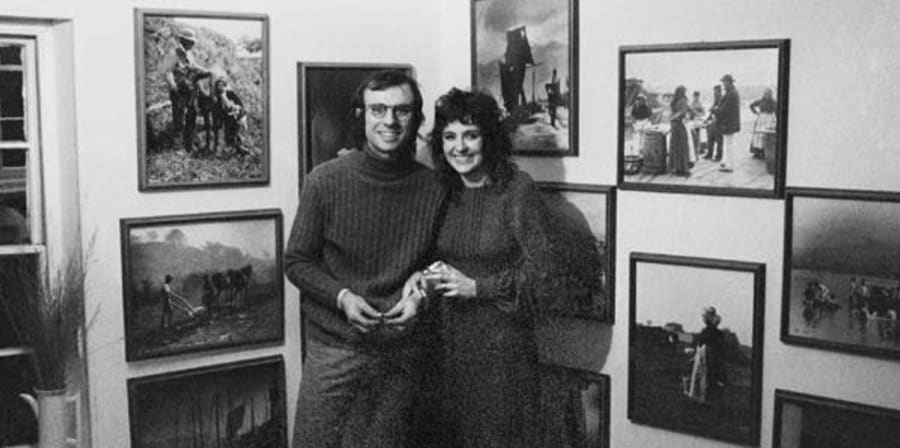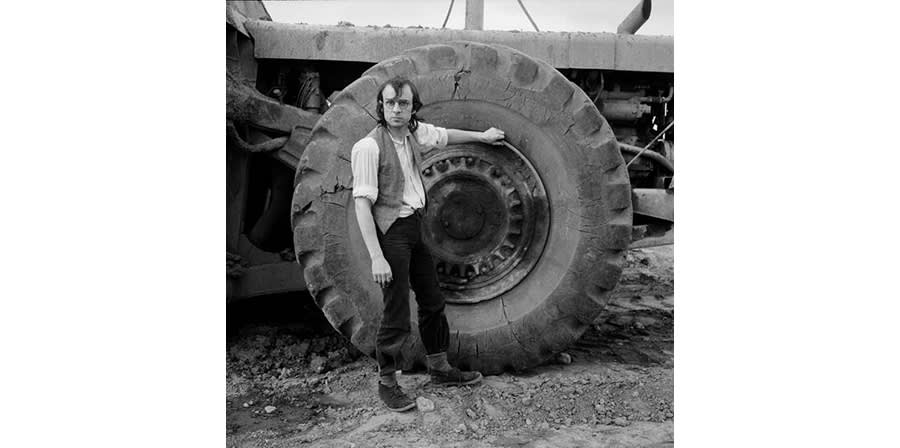 "It's a Sunday. Andrew and I are riding his tandem. A new experience for me and we wobble a bit. We aim for the site of the new by-pass where big earth movers are parked up. He poses for me like Brunel stood for Robert Howlett in front of the chains of the Great Eastern. Isambard Kingdom Andy." Daniel Meadows
Through his constant and untiring efforts to publicise the gallery, Impressions became well known throughout Britain; the gallery is one of the few to have been regularly featured in all the major photographic magazines, and several times in the national papers and Sunday supplements. Andrew Sproxton possessed that rare gift for being able to make others believe in what the gallery was trying to achieve, perhaps because his own interest and belief in photography could not be challenged.
— Val Willams, Issue of Amateur Photographer Magazine (1972)
Going over to York, with my fellow student Daniel Meadows to meet Andrew and Val at the newly established Impressions Gallery was a revelation. Although we were both studying photography, the emphasis was more commercial, so going to York we suddenly felt the excitement of meeting fellow enthusiasts for photography. Those early days, shows and meetings were like pioneer days. There has never been anything as stimulating in my entire photographic career.
— Martin Parr remembers the impact of Impressions when it first opened.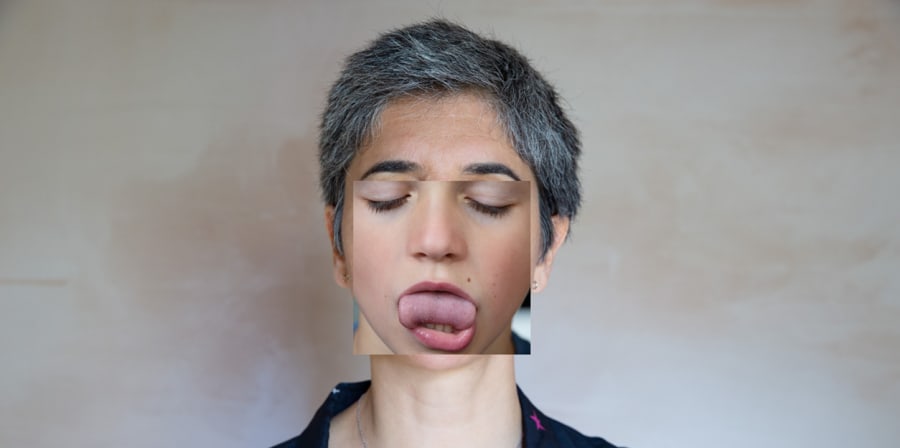 Interview with 2020 Sproxton winner Nilufar Nuthall
We caught up with Nilufar to discuss her winning project, as well as reflections from her time on the MA Photography course at LCC.