Sproxton Award for Photography - 2020 winner
Nilufar Nuthall is a multi-media artist exploring interiority and exteriority in her practice, working with film, structures and projections. Delving into the memories of her family's past Nilufar marks her position as an artist in relation to her family today. Nila is a graduate of MA Photography at London College of Communication and 2020 winner of the Sproxton Award for Photography.
The 2020 judges: Sabina Jaskott-Gill (National Portrait Gallery) and Julie Derbyshire (MA Photography graduate 2017)
Artist statement
Using 100 photographic stills and a cacophony of sound, the child interrupts the parent and highlights the claustrophobia of parenting.
Presenting the mother as a marginalised static figure unable to engage with the child in an internal way, the constantly moving energetic child externally covers the mother's face, exchanging roles with the mother, the child's internal emotions in the spoken narrative, becoming hers.
The title, "The Dressing of an Octopus" refers to the intelligence, adaptability and mysteriousness of the octopus who are similar in this way, to children. Boneless, they both squeeze in and out of tight spaces.
The octopus imitate specific underwater objects to blend in, similarly, children from a young age, ape their surroundings. The female octopus dies having a child reminding us of the sacrifice women make with their careers and their independence to raise their children.
View more work by Nilufar at nilufar.co.uk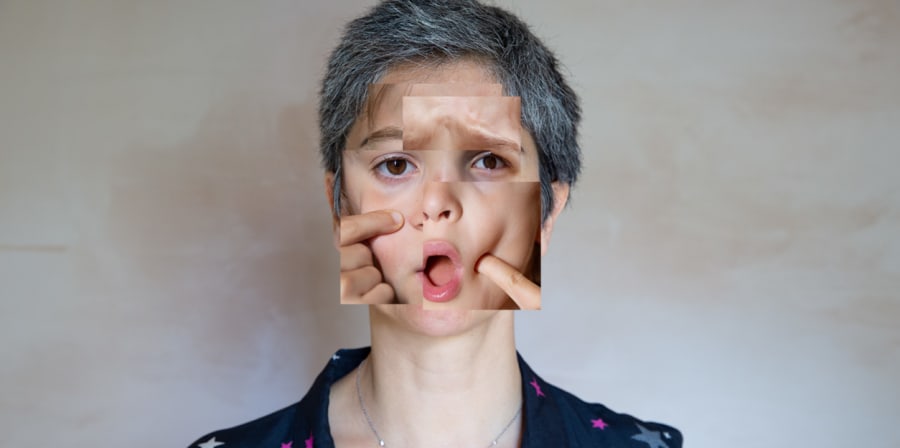 Interview with Nilufar Nuthall
We caught up with Nilufar to discuss her winning project 'The Dressing of an Octopus', as well as reflections from her time at LCC.
The Dressing of an Octopus