With a focus on conceptual approaches to thinking, writing and exhibiting, our MA Photography course encourages students to explore the interdisciplinary nature of the medium.
Led by research, students are tasked with developing an exhibition project over the course of 15 months, offering them the opportunity to support their individual practice through visual experimentation and an increasing appreciation of theoretical context. They learn how to interrogate the agency of work and its relationship to the viewer, and consider the power of the still image, videos, installations, performance and digital media.
Graduates from MA Photography have gone on to develop distinctive practices that are recognised across the creative industries, and are well-respected as artists, editors and critical writers. Recent alumni include writer and visual activist, Mary Morgan, as well as artist and Industry Mentor at London College of Communication (LCC), Ana Escobar.
Paloma Tendero
Visual artist Paloma Tendero graduated from MA Photography in 2015. Exploring the tension between biological determinism and self-determination, Paloma's work has been exhibited internationally in shows across Padua, Vienna and Shanghai. She is currently an artist-in-residence at the Sarabande Foundation in London.
We chatted to Paloma about her passion for photography, highlights from her time at LCC, and how her role as Alumni Ambassador has helped her to stay connected to the College and explore a range of creative opportunities.
"A great expressive tool to combine with my sculptural practice"
Tell us a little bit about your work – do you have a central ethos, theme or message?
My work explores the physical and psychological relationships that spring from our inherited DNA. I mainly work with photography and sculpture, looking at the influence of genetic disease passed along family lines.
By working with sculptural internal body parts alongside photographic images of real external form, my work weaves in issues rising from the emotional struggle between biology and the countering effect of self-will.
Have you always been interested in photography, or was this a passion you developed after studying for your undergraduate degree?
My family gifted me with a camera when I was 10 years old, and I remember taking photographs of my loved ones when going on holidays. When I was 16, my grandfather gave me his old SLR, and I joined an after-school black and white (B&W) photography course where I made my own rolls of film and developed my photographs in the darkroom.
I find that photography is a great expressive tool to combine with my sculptural practice.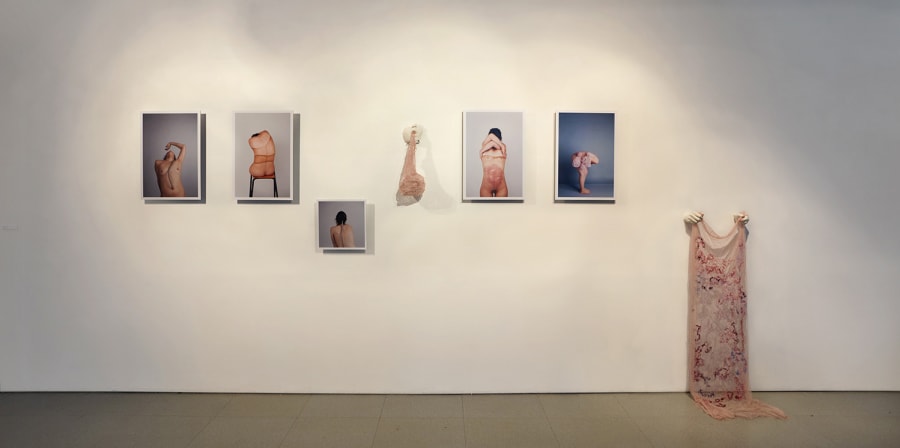 "An international experience in a country with a global approach"
What inspired you to study on our MA Photography course?
After finishing my BA Fine Arts degree at Complutense University of Madrid, I wanted to have an international experience in a country with a global approach to arts. After getting a scholarship to learn English, I travelled to London.
I knew I wanted to go to UAL for my Master's, and London College of Communication offered exactly the type of course I was looking for.
What were the major highlights of your time at LCC?
Taking MA Photography helped me to understand my interests and refine the concept of my artistic practice.
My biggest highlight was winning the Troika Mentorship Award at the end of my course for my project, Inside Out. It was a great conclusion to my studies, and I felt that all of my effort over the 2 years was recognised.
I also had a great time working with my colleagues in the studio, and sharing ideas with tutors during the teaching sessions, presentations and tutorials.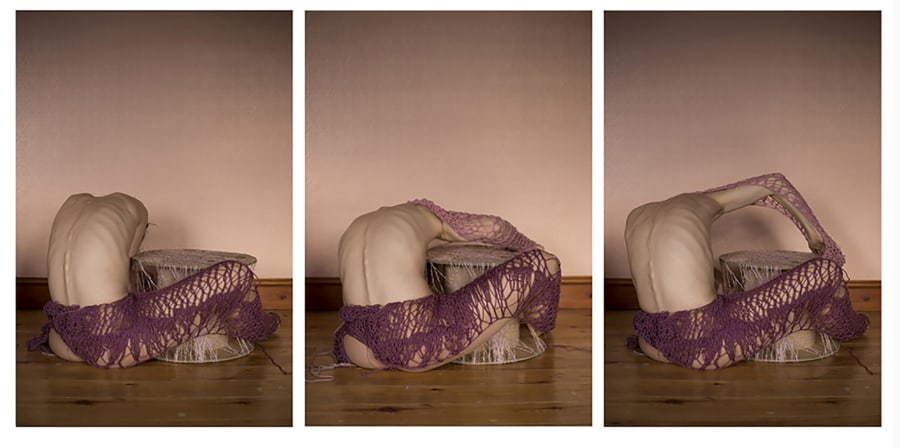 "It was great to work with so many alumni"
How have you been able to stay connected to the MA Photography community since graduating?
I've been able to keep in contact with many of my colleagues in the 5 years after leaving LCC, and I'm also very pleased to be Alumni Ambassador for the course.
I first met the MA Photography (MAP) Alumni Group after I graduated, and in 2016, I helped to coordinate a University symposium on Photography and Performances. This event was organised by fellow MAP alumni Jocelyn Allen, Dionysis Livanis and Ernst Schlogelhofer, and overseen by Course Leader, Dr Wiebke Leister.
Once I became MAP Alumni Ambassador, I started organising networking meetings, crits and project presentations to graduating students on the course. Over the summer of 2017, we organised an exhibition at The Old Police Station in Deptford after Sabrina Fuller put us in contact with the organisers. We were able to exhibit during Deptford X Festival, where I also collaborated with Davide Meneghello on an open call for work from current students and alumni to create a new work/site-specific piece. It was great to work with so many fellow alumni, and Wiebke helped us to promote the show while supervising and supporting the whole process.
Additionally, I've had the opportunity to work with other colleagues outside of the College - for example, being part of the Arts and Health Hub founded by fellow graduate Daniel Regan, which supports artists to explore health and wellbeing through the arts. I was also able to meet another alumna through Daniel, Silvia Gentili, who invited me to participate in her Political Bodies exhibition in Cavour Gallery (Padua, Italy).
I'm currently organising an online symposium with Jacqui Taylor to explore how MAP alumni have been affected by COVID-19 and its isolation measures. This event will also interrogate ways that we've continued to think and produce artwork within this context.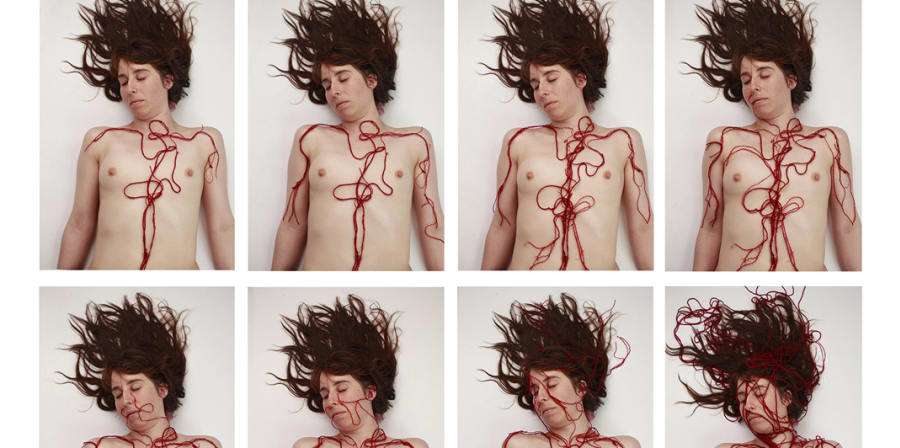 "So many opportunities to exhibit alongside such wonderful artists"
Aside from your role as Alumni Ambassador, what have been some of your other major achievements since graduating from MA Photography?
I've taken part in different artist residencies which have all contributed greatly to my practice, ranging from the health and wellbeing programme at Free Space in Kentish Town Health Centre (2017) to spending 3 months in Vienna at Kultur Kontakt (2018).
Nowadays, I'm an artist at Sarabande, the Lee Alexander McQueen Foundation. I spent this year working in their studios and taking part in exciting projects such an exhibition at House of Bandits - a pop-up gallery in Mayfair hosted in collaboration with Burberry.
My work is also part of the Hyman Collection and in exhibition at the Arnolfini Arts Centre in Bristol - A Picture of Health is due to run until February 2021.
I'm extremely proud of my achievements, and grateful to have had so many opportunities to exhibit alongside such wonderful artists.
Related links: