Following the successful launch of the series' first instalment, join PARC's Mark Sealy in conversation with Deborah Willis and Chris Boot on Thursday 24 September as they discuss the importance of personal relationships and like-minded networks in driving institutional change.
Mark Sealy is Principal Research Fellow Decolonising Photography and core member of UAL's Photography and the Archive Research Centre (PARC). Executive Director of the photographic arts charity Autograph ABP, Mark was awarded the Outstanding Service to Photography Award by the Royal Photographic Society in 2019, and joined University of the Arts London in February 2020. He is particularly interested in the relationship between photography and social change, identity politics, race and human rights.
The Decolonising Lens brings together a range of guests from across the creative sectors to both discuss and challenge the Eurocentric, phallocentric and hetero-centric control of traditional academic and cultural canons. Presented by Mark, the series takes its name from his seminal work, Decolonising the Camera: Photography in Racial Time (2019).
The Decolonising Lens: Part 1
The first instalment of the webinar series was broadcast live in Summer 2020, and introduced a discussion of the decolonial as a concept and methodology through the lens of photography, media, history and curatorial practice. Mark was joined by award-winning author and journalist, Professor Gary Younge; writer, curator and educator, Professor Carol Tulloch; LCC's Associate Dean of Research, Pratap Rughani; and Director of PARC, Brigitte Lardinois.
One of the core themes of the discussion included an exploration of storytelling – or 'self-telling'. As counter-narratives, this storytelling can not only agitate against the dominant order of knowledge, but also dissolve the exclusionary borders of the canon and open what Mark calls 'a pluriversal space'.
Reflecting on the power of The Decolonising Lens as a transformative tool, Mark said:
"Sometimes you only need a few like-minded and generous people in the room to change things. It is so easy to dwell on the negatives; I hope that these conversations can leave something positive on the table."
The Decolonising Lens Part 2 – Transatlantic Dialogues and Institutional Development
The second instalment of the series will be broadcast from 4.30 – 5.30pm BST on Thursday 24 September.
Transatlantic Dialogues and Institutional Development will bring Mark together in conversation with Chris Boot and Professor Deborah Willis to discuss the importance of dialogue, personal relationships and networks of like-minded individuals in effecting change within academic and cultural institutions.
While top-down policy remains vital for overturning bigotry and discrimination within institutions, the panel will explore the ways in which the process of Decolonising can be conceived of as a horizontal rather than vertical alignment. As networks have roots in a 'do-it-yourself', pre-internet world, they generate a distinctly non-hierarchical model that derives force through the dialogue between 'critical friends'.
Professor Deborah Willis is an acclaimed photographer, artist, author and curator. Her pioneering work focuses on cultural histories envisioning the black body, women and gender through work such as Posing Beauty: African American Images from the 1890s to the Present. Professor Willis has lectured extensively on the history of photography, holds the Chair of the Department of Photography and Imaging at the Tisch School of the Arts, and is director of the NYU Institute for African American Affairs and the Centre for Black Visual Culture. She is both a MacArthur and Guggenheim Fellow, and has served as a consultant to museums, archives, and educational centres.
Chris Boot has been Executive Director of the Aperture Foundation since 2011, and was previously Director of London's Photo Co-op (now Photofusion), Bureau Chief of Magnum Photos and Editorial Director at Phaidon Press. Chris' company, Chris Boot Ltd., has printed a number of works including the award-winning photobooks, Lodz Ghetto Album (2004) and Things as They Are: Photojournalism in Context Since 1955 (2005). Chris is also the author and editor of many books, notably Magnum Stories.
This event is will be hosted by Brigitte Lardinois, Director of PARC, who specialises in photography and the practice of curation. Brigitte has curated numerous exhibitions as Photographic Curator at the Barbican Art Gallery and Head of the Cultural Department at Magnum Photos, and has edited work including Eve Arnold's People and Magnum Magnum.
To attend this webinar, simply register for your place through Eventbrite.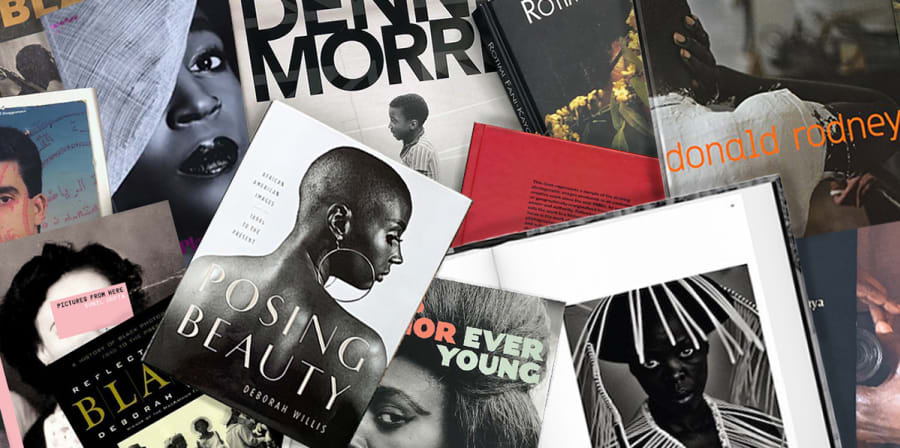 Photography and the Archive Research Centre (PARC)
The Decolonising Lens series is hosted by UAL's Photography and the Archive Research Centre (PARC). Based at London College of Communication, PARC aims to facilitate practice-based and scholarly research that develops understanding of lens-based works alongside widening participation with archive collections.
Its members, research fellows, associates, PhD students and alumni produce significant collaborations and outcomes - including events, exhibitions, publications, workshops, study days and conferences - that span the history and culture of photography, offering insight into the development of the medium and helping to preserve its heritage.
Related links