A collaborative exhibition and events programme bringing together artists, activists, journalists, civil liberties groups, human rights lawyers and media students will launch at London College of Communication in April – exploring social justice in national and international contexts.
Visible Justice is curated by artist David Birkin and writer and London College of Communication Course Leader Max Houghton. Presented by London College of Communication's Media School, it will explore themes including climate change, displacement and persecution of refugees, knife crime, torture and rendition, state power, incarceration and the death penalty.
The exhibition will feature immersive installation, photography, video, sound, and a series of talks, performances, screenings and events – including an open discussion on knife violence, and a launch night featuring performances from fellows and alumni of the Artist Protection Fund.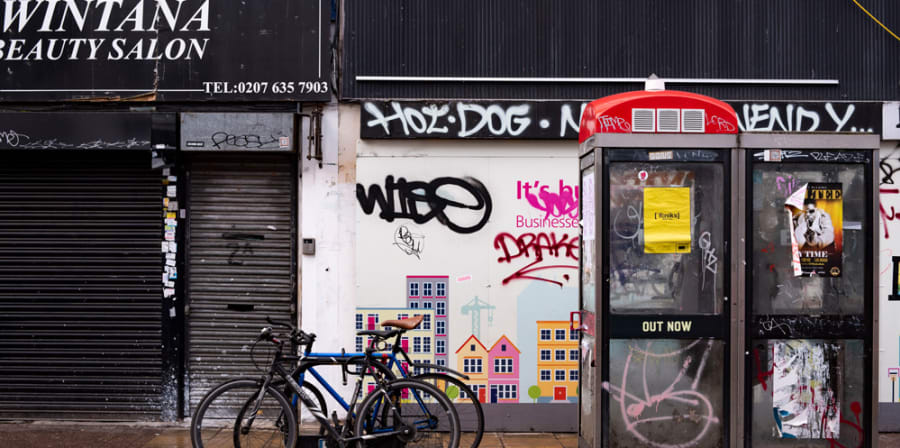 Max Houghton, programme curator and MA Photojournalism and Documentary Photography Course Leader at London College of Communication, said: "Visible Justice, both the exhibition and research platform, are all about impact. Our research interest is specifically in the intersection between visual culture and social justice - the space where ideas can collide, take form, and affect change.
"What became apparent in curating the exhibition, that wasn't immediately obvious when we chose the collaborative partners, is that it is all about the injured human body (even though none are immediately visible in the show). I hope that the exhibition will cause pause for thought in terms of whose bodies are subjected to violence.
"This has informed the subject for our symposium, Embodied Activism, in which we will be asking lawyers for their perspectives as well as looking at how creative interventions can affect legal or policy change.
"We have also decided to hold a roundtable discussion on the subject of Knife Crime and Restorative Justice, inviting a wide variety of interested and affected parties - a former judge, ex-offenders, music writers, youth workers and many more - to share ideas, inspired by the different research strands the students discovered and pursued."
Visible Justice will include input from artist Poulomi Basu, human rights organisation Reprieve, London College of Communication's Refugee Journalism Project, climate change charity PlanB, fellows of the Artist Protection Fund and artists David Blandy and Larry Achiampong, as well as students from London College of Communication.
As part of the events programme, speakers will explore the issues of knife crime in roundtable discussion 'Young Blood: Knife Crime and Restorative Justice' on 30 April.
Speakers will include Dan Hancox, a London-based journalist focusing on music, politics, cities and culture; Alicia Hart, creative producer for the London Needs You Alive campaign; Nic Madge, a former judge, working with surgeons and psychologists on a campaign for blunt knives; youth worker and journalist Ciaran Thapar; rap artist, actor and speaker Vic Santaro as well as #BikesUpKnivesDown, InHouse Records, and Leyton Sixth Form College.
Steve Cross, Dean of Media at London College of Communication, said: "Through its pedagogy and its research activity, the Media School at LCC addresses the central, complex and highly dynamic interrelationships between contemporary media and emergent arenas of social, political and cultural contestation.
"The School encourages the development of reflexive, practical understandings of the role of media in reproducing inequalities as well as the burgeoning capacities that new media offers for agency and action.
"This year's Public Programme focuses on a range of key social justice issues and demonstrates that collaboration between campaigning organisations and creative practitioners, working across a wide range of media, can provide fresh insights and open up new and challenging spaces of debate."
Visible Justice will launch on Tuesday 16 April with a number of performances from fellows and alumni of the Artist Protection Fund. The Artist Protection Fund is an initiative of the Institute of International Education that fills a critical unmet need by providing Fellowship grants to threatened artists.
Performing arts activist Silvanos Mudzvova, Iranian singer-songwriter Farzane Zamen, Yemense poet and filmmaker Sawsan Al-Areeqe, and Iraqi filmmaker Roua Alazzawi will all perform. Other events will include a symposium, as well as a workshop on visualising tax.
Visible Justice programme:
16 April, 6-9pm: Launch Night
30 April, 6-9.30pm: Young Blood: Knife Crime and Restorative Justice
3 May, 1-6pm: Embodied Activism: Symposium
Artists and curators:
Poulomi Basu, David Blandy and Larry Achiampong, Polly Creed, Abd Doumany, Edmund Clark, David Birkin, Max Houghton, Corinne Silva, Nathaniel White.
Collaborative partners:
Reprieve, PlanB, the Refugee Journalism Project, and the Artist Protection Fund.
Visible Justice will take place at London College of Communication from Wednesday 17 April to Friday 3 May 2019, and is free and open to all.