Co-curated by staff and postgraduate students, Something or Other is an annual series of lectures, conversations and events which interrogates our social and political realities.
As practice is directly informed by – and related to – the social structures we cultivate, the series offers a valuable moment to contemplate the motivations, barriers, pitfalls and successes experienced by designers, thinkers and innovators across LCC and beyond. By highlighting a range of different practices and approaches to research, students are encouraged to broaden their understanding of design and tailor it to their own unique interests.
The 2020 theme of the series, Engaged Futures, examined the role of design in creating wider structural change across society. Speakers were invited from a range of subject areas to discuss the ways in which they use their skills and knowledge to push for more ambitious and sustained impact through action – whether through their working practices, their approach to organising, or the topics at the core of their research.
This year's guests included:
The innovative, creative and inclusive approach of the Something or Other series has long been a part of its ethos. Previous years have featured presentations on personal practice from a range of teaching staff at UAL, including Tobias Revell, Oliver Smith and Charlotte Webb/Feminist Internet, while talks have been performed in playful, performative formats such as Fraud in 2018.
Sessions have also been adapted to accommodate overseas speakers through video link, including talks with Lauren Klein (2019), Thomas Thwaites (2019) and Kenneth Goldsmith (2017), enabling audiences to find out more about their work.
As the LCC community continues to adapt to remote working, the Something or Other team are working to move the series online to continue supporting students during the Coronavirus crisis.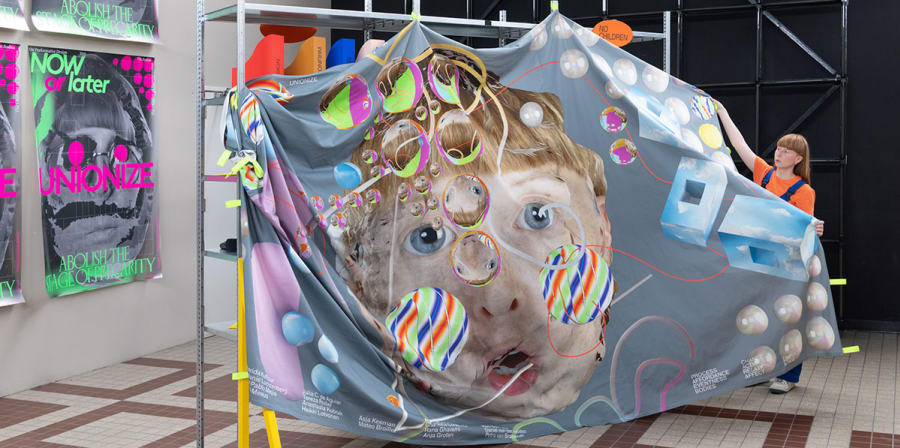 Graduate Assistant Sara Ortolani highlighted the importance of the series across postgraduate study at LCC's Design School.
"Something or Other stands outside each singular postgraduate course curriculum and welcomes students from any learning pathway," she said.
"By inviting guests from different backgrounds and with a diverse range of practices, the lecture series encourages conversations among students from different courses and types of knowledge. They're at a stage of their learning experience where every contribution is fundamental for the development of their research methods and for the consolidation of their own thinking.
This lecture series is therefore not only an extremely valuable asset in the development of students' practices, but also provides a critical overview of the realities within design industries that students will encounter after their studies."
Related links