At London College of Communication (LCC), our professionally focused BA (Hons) Design for Branded Spaces course equips students with the specialist skills and knowledge needed to design for both commercial and cultural environments.
Working across experiential spaces, 3D installations and creative events, students are encouraged to develop solutions that offer unique reflections on their own curiosity, creativity and innovation. With opportunities to explore creative technologies and storytelling techniques, they learn about key principles of sustainable, interaction and human-centred design, complementing their practice with wider contextual knowledge.
Graduates from BA (Hons) Design for Branded Spaces might choose to explore careers as spatial experience or independent designers. They could work in creative agencies, interior or architectural practices, or as part of an in-house design team for brands. They might also decide to join a design collective, and work on projects across the world.
Qiongzi Zhu
Storyteller and spatial experience designer Qiongzi Zhu graduated from BA (Hons) Design for Branded Spaces in 2020. Working beyond traditional visual and physical structures, her work uses multi-sensory approaches to create concepts that achieve maximum emotional impact.
Qiongzi's practice has a particular focus on human-centred ideas that are geared towards sustainable methods and ways of thinking. She is also interested in exploring the fields of photography, filmmaking and graphic design, as well as material innovation.
We caught up with Qiongzi to discuss her work, highlights from her time at LCC, and her future plans in the creative industries.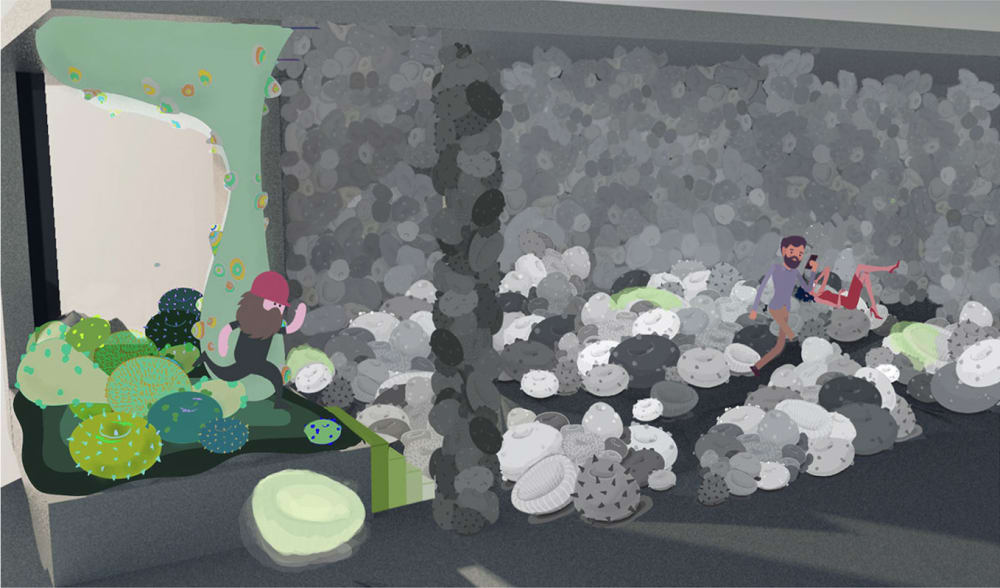 "Enabled me to extend my creativity while equipping me with practical and critical skills"
Tell us a little bit about your creative practice.
With a passion for spatial experience design, I primarily focus on creating memorable interactive visitor experiences in different environments through sound, touch, smell and visual effects.
I mix 3D design skills, new technologies and brand strategy to tell stories in designed spaces. Recently, I've also developed my interest in digital installations, so I'm currently exploring related skills and projects.
Why did you decide to study on the BA (Hons) Design for Branded Spaces course at LCC?
My original discipline is fine art, and I was fascinated by art installations. Another reason is that my father works in an architecture studio, and provided insight into spatial theories and methods.
Design for Branded Spaces is an excellent course - I was able to extend my creativity while being equipped with the practical and critical skills I needed to envision unique spatial experiences.
What were the highlights of your time at LCC?
I always enjoyed my course, but the highlight of my time at the College is probably my final major project. I explored my concept, Waste Laboratory, in my third year, which ranged all the way from brief building to my final deliverables.
Having one year of development allowed me to dig much deeper than other projects from the previous 2 years. It really helped me to understand what my strengths and weaknesses are, and which direction I want to take.
Waste Laboratory | Qiongzi Zhu
"Creativity and design thinking is at the core of everything"
How has your degree helped you to gain professional experience?
Although it's not directly related to spatial experience design, I used skills learned during my undergraduate course for a remote role during Lockdown where I was mostly making and editing music videos.
Creativity and design thinking is at the core of everything, no matter whether you're exploring spatial design or movie-editing, and the animation class I attended during my time on Design for Branded Spaces helped me to find a job that I didn't necessarily expect. My course gave me the hard skills I needed as well as soft skills like understanding how to analyse information and stay organised, all of which has proven to be super important.
How has this experience helped you on your creative journey?
I was able to meet a lot of new people who are passionate and creative. Through them, I reached some excellent designers who are doing things I'd like to do in future.
Sometimes, the start of something may not be exactly what you wish for, but you gradually build relationships and your way to your goals.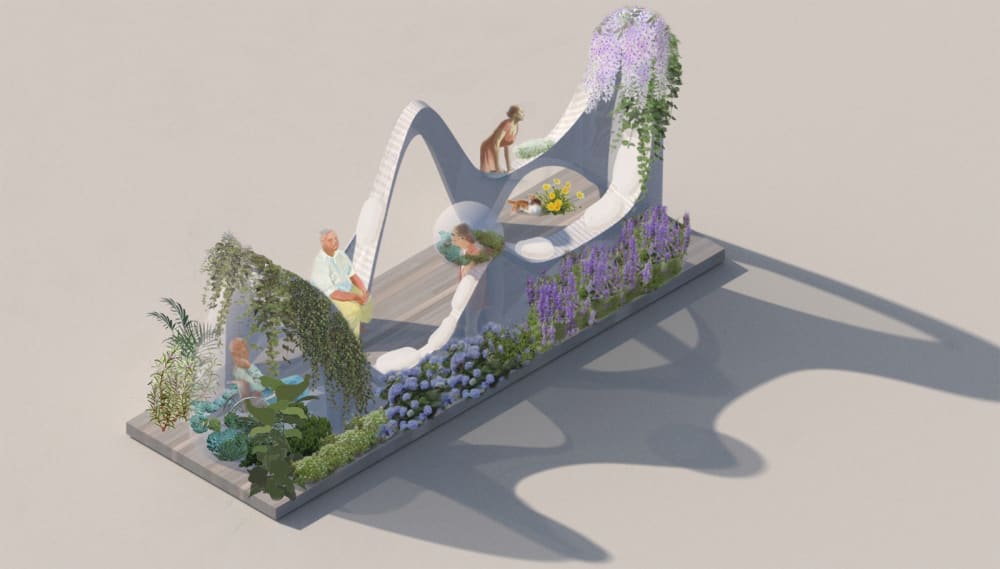 "Write or draw all your small ideas down - they'll become bigger when you review them"
What are you currently up to, and what are your future plans?
I'm currently studying for my MA in Narrative Environments at Central St Martins (CSM) which was recommended to me by my course leader at LCC, Valerie Mace. It's a great course that enables me to explore complicated social problems and meet more wonderful people.
After my MA, I plan to spend a few years in industry. I'm looking for opportunities in design studios which work on digital spatial experiences for brand activations or museum exhibitions. I'm usually the design decision-maker in a team, so I want to become a designer at the conceptual stage. I know it's not easy to jump into the industry, so I'm currently learning coding and programming, and plan to start from the bottom.
What are your tips for any prospective students who may be thinking about applying to BA (Hons) Design for Branded Spaces?
Experience and enjoy your life - then create work from your life.
Don't play it too safe. It's important to explore your ideas and your originality.
Keep a notebook by your side all the time. Write or draw all your small ideas down - they'll become bigger when you review them. Always reflect on your week and record your thoughts in your notebook.
Just calm down and carry on - you're on your way. Good luck!
Related links: