This year's digital edition of the conference provided a platform to present findings from the (dis)Connected Lives project, where students explored the 'shadows of technology' to diagnose digital pathologies and develop digital remedies.
Founded in 2017, (dis)Connected Lives has grown from an initial six-week pilot collaboration between market research agency, Coin Research, and the BA (Hons) Design Management course at London College of Communication (LCC). Today, it represents a collaborative network of educators, practitioners, strategists and businesses from a range of diverse generations, backgrounds and industries.
(dis)Connected Lives is located in the evolving contemporary context of design research, empathy and discovery. Participating students explore a range of research-as-design approaches while developing equally exciting methods and findings. As an ongoing investigation into the complexities of digital lives, the initiative emphasises the importance of designing improved online experiences and developing tools to enhance the agency of digital users.
In March 2020, Course Leader Mo-Ling Chui was joined by project tutor Oliver Conner and three third-year students from BA (Hons) Design Management as they outlined their work to a global audience at IAM Weekend: an annual gathering for 'creative thinkers and doers' who are passionate about exploring the potential futures of the internet. Each year, participants are invited to consider the intersection of the digital economy and post-technological perspectives to cultivate a sense of collective critical hope.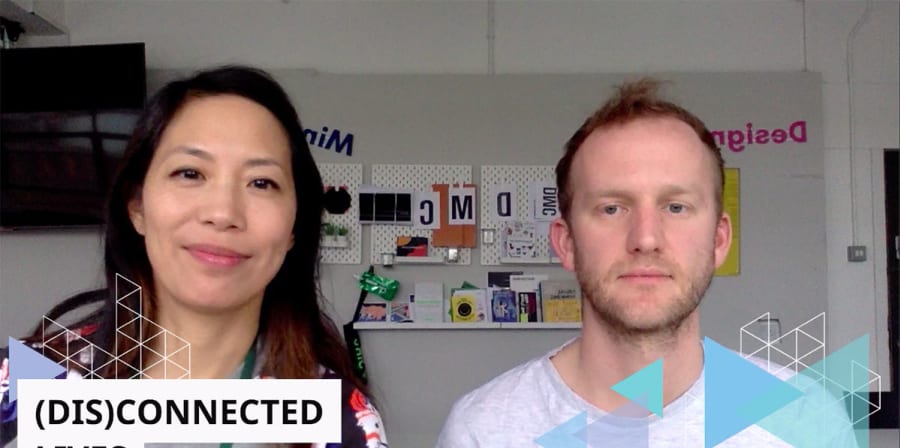 With a programme themed around 'the weirdness of interdependencies', this year's event explored the ways in which creatives can change the digital economy to address the environmental emergency through five key design directions for change:
Plurality
Responsibility and accountability
Humbleness
Empathy and tolerance
Solidarity.
Focusing on the empathy and tolerance strand, LCC students Taha Safadi, Frida Ravn Abildgaard and Magadalena Obmalko each presented their respective group responses to the brief:
"Map out ways that people are managing and navigating aspects of their digital lives with the aim of enabling them to self-actualise: supporting people to get more of what they want (less of what they don't want) via their online behaviours and social media."
Their projects explored a range of prescient digital themes, including interrogating the Male Gaze to reduce objectification on social media; the psychogeography of commuting spaces and the impact of the internet on contemporary work/life balance; and the potential offered by online gaming in teaching empathy to children around society's 'wicked problems'.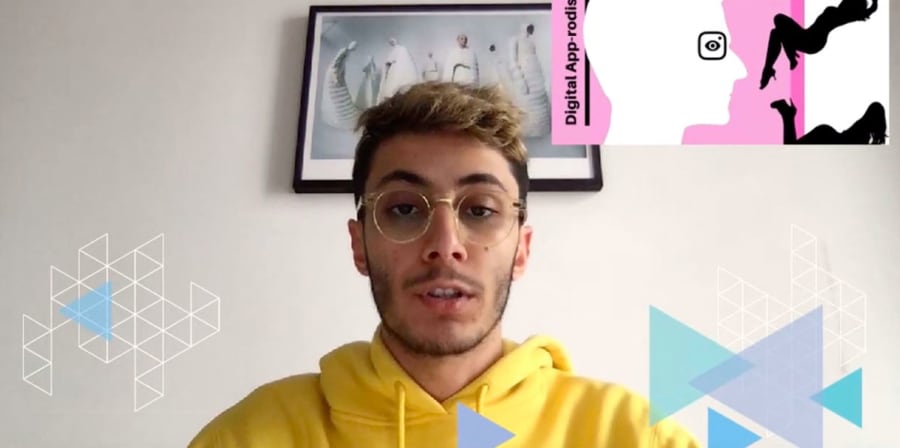 "Educate audiences by offering a new point of view "
We chatted to Taha about the inspiration behind his team's (dis)Connected Lives response, as well as his experience of studying on the BA (Hons) Design Management course at LCC.
Tell us a little bit about your team's (dis)Connected Lives project.
It was undoubtedly the most controversial project that I have done in my undergraduate degree. Our topic was around the Male Gaze and the objectification of women and young girls on Instagram.
If you had asked me in my first year whether I would have delved into a topic with such challenging ideas and information, I would have been taken back. However, nowadays, I aspire to pursue projects that spark controversy, and which hopefully educate audiences by offering a new point of view.
The Male Gaze originally stems from Laura Mulvey's feminist film theory, which suggests that women are always viewed as sexualised objects by the lens of the (assumed male) spectator. Our project looked into the double standards of the Male Gaze that females experience on social media: for example, if a woman publishes a photo which celebrates menstruation or breastfeeding, social platforms often take down the post. However, if she posts a photo sexualising herself for the pleasure of the male viewer, the picture is allowed to stay up.
Our project also looked into the ways that underage girls are encouraged to show off their bodies to gain more substantial social followings while unaware of the repercussions of posting such illicit photographs.
Overall, the purpose of our project was to raise awareness and educate people on the influence of the Male Gaze, and ultimately, to protect younger users on social media.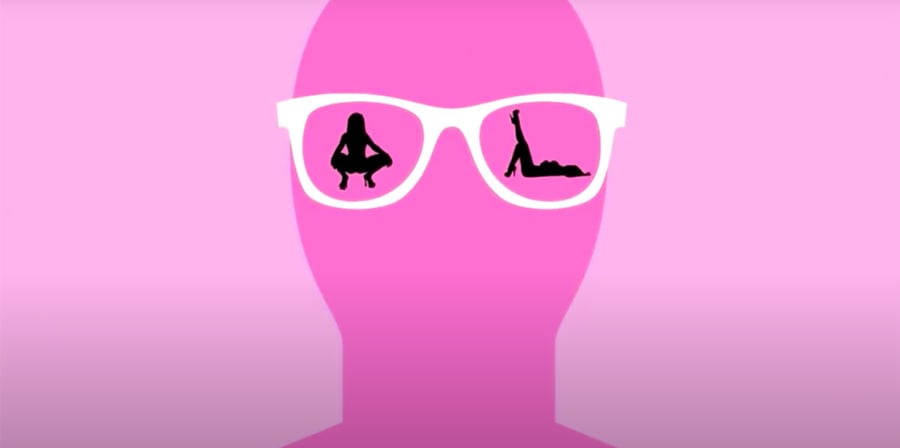 "The ways our points of view are shaped by what we see online"
What was your role in the project?
I was the Project Manager and Designer of our presentation. I was in charge of running co-creation sessions and making sure that we were creating a presentation that all team members were pleased with.
I wouldn't have been able to complete this project successfully without the efforts of Celine Li (Lead Theoretical Researcher) and Divine Luamba (Data Analyst/Researcher).
What was your project highlight?
My highlight was our process of ideas that finally led us to analysing the Male Gaze.
We initially began by solely focusing on creating a safer social media environment for younger users, which then led to the possibility of creating a verification system that isolates younger users from older ones.
Then, through research and collaboration with our tutors, we were able to distinguish the root of the problem (the Male Gaze), attempt to analyse how we reached this point, and explore the need to educate users around the ways our points of view are shaped by what we see online.
Something I can personally take away from this project is the knowledge it's given me regarding the ways we view and portray women in both the media and the world.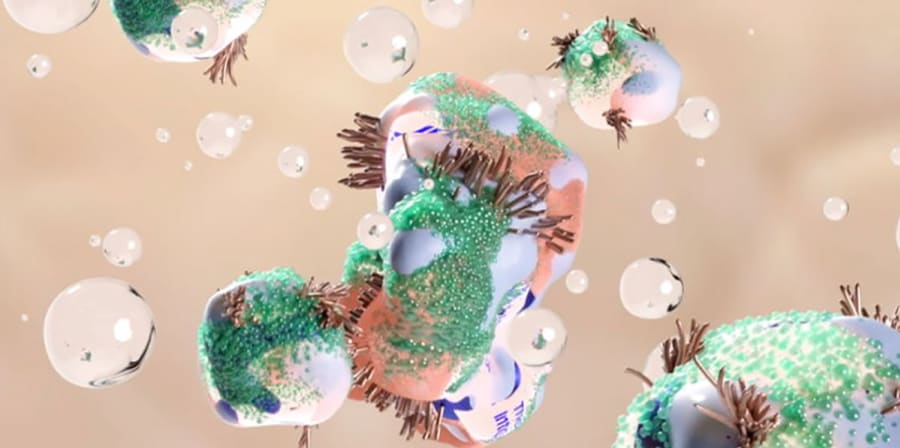 "The journey itself was incomparable"
What have you most enjoyed about studying on the BA (Hons) Design Management course?
Nearly every project has allowed us the opportunity to integrate our interests into project briefs, which have been challenging and incited critical thinking and analysis.
I have been able to realise my personal interests in fashion, consumer behaviour and controversial topics that incite conversations.
Our tutors have been a great support system, and have focused on making sure each student grows and develops in their own way.
The environment has been very positive throughout these three years; I consider my peers to be family since everyone was very supportive.
Overall, it's tough to pinpoint a specific thing I enjoyed about my course since the journey itself was incomparable, and a portion of my life that will always be prominent.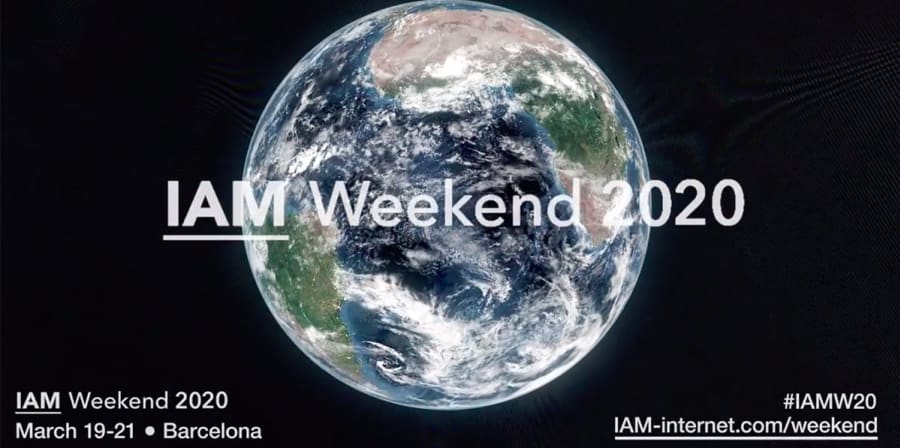 "A more open-minded individual who doesn't shy away from risk anymore"
How has your time at LCC helped you to shape your future career?
LCC has not only provided me with professional growth, but also a tremendous amount of personal growth. Prior to my undergraduate degree, I wasn't sure what I wanted to do after university, or what my interests were. I'm now aware of where I stand as a creative individual.
Studying design management has allowed me to experiment within different fields including fashion design, project management, graphic design and research. I see many opportunities in my future career, and I'm very excited to try to out different creative opportunities after graduation.
LCC has allowed me to follow my interests, and has helped open up my point of view of the world, ultimately making me a more open-minded individual who doesn't shy away from risk anymore. The urge to be creatively fulfilled is the greatest motivation to improve my practice, and I continue to learn more about myself.
Related links: