A photography graduate from London College of Communication has been selected for The Photographers' Gallery inaugural 'New Talent' scheme – culminating in an exhibition at the prestigious gallery.
Chiara Avagliano, who graduated from BA (Hons) Photography, is one of eight artists selected for the TPG New Talent annual exhibition and mentoring programme.
She was selected from an open submission process entered by over 1,000 applicants, with selections initially made by TPG's curatorial team, and then finally by the esteemed US artist Jim Goldberg.
Chiara, who was born in Italy and is now based in London, will receive 12 months of mentoring – showing in the TPG New Talent exhibition from 14 June to 6 October 2019.
Launched in 2019, the scheme aims to identify and champion emerging UK-based artists and photographers who use photography as a key part of their practice.
The Photographers' Gallery stated: "Showing a range of approaches to both the medium and exhibition making, the artists selected for the first edition of TNT present works which encompass the full spectrum of photographic practices today.
"From the experimental to the documentary, both the works and presentations test the capacity and materiality of the form, using found imagery, surface manipulation, collage and 3D processes to document contemporary stories through personal memories and collective myths."
Beverley Carruthers, Course Leader for BA (Hons) Photography at London College of Communication, said: "Congratulations to Chiara on this fantastic opportunity to further developer her photographic practice.
"We are incredibly proud of our alumni, who are celebrated globally, and it is always brilliant to see and hear of their success.
Chiara, who graduated from London College of Communication in 2018, is interested in the relationship between image, text and object, and attempts to blend science and art through her work.
We spoke to her to find out more about her selection...
What made you apply for the programme and what work did you submit?
I will be honest; during my years at LCC I admittedly tried to hide from exposure, and I kept quiet while studying. I even wrote my dissertation about the need to stay hidden while creating, in a world where artists need to be consistently present out there.
It can sound counter-intuitive, but I didn't want to be seen even if I have always been encouraged and supported to do so by the staff at LCC. I do think it is critical to find a balance between the energy used for promoting your work and the energy used to produce it. My balance was shifted just a little more towards the production side. I needed to take my time to take the plunge and show my work.
I would define my experience at LCC as intense as it was rewarding. — Chiara Avagliano
After graduating, I took steps in that direction, and I thought that submitting work for The New Talent Award would have been a good exercise in terms of gaining confidence showing my work to an expert audience. I didn't have anything to lose, and I was intrigued by the possibility of speaking with someone about my work. This year the final selection was made by Jim Goldberg, an artist that I have admired for a long time. One more reason to give it a try!
For the application, I sent my final major project "Val Paradiso", a work that it is still in evolution and that will be part of the exhibition at TPG, and "Vessels", a work made during my second year in collaboration with Kew Gardens.
What are your expectations from the programme?
In my practice, I use different media, and at times I find that presenting multimedia work with different layers in an organic way can be challenging, especially during exhibitions. Even if the balance of the media that I use shifts between projects, I generally use writing, photography and I create 3D objects in my work. I care about the harmony between the different elements and I always work trying to respect this.
In the photographs from my final major project, I included the human figure for the first time, depicting my acquired sister and her friends in our familiar places. I never took portraits before and it has been an exciting challenge. I discovered that I enjoy the process of creating a relationship with the subject.
During the mentorship offered by the TPG, I would like to develop this new aspect, finding a way to integrate it with my practice. I also would like to get some guidance in terms of developing professionally.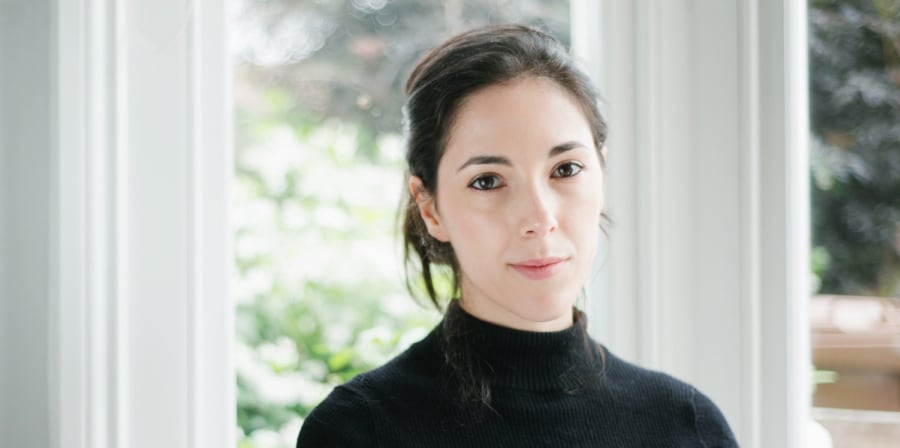 What have you been doing since graduating from LCC, and how was your experience?
While studying at LCC I started gaining experience in museums, and it is something that I find rewarding, and I have continued to do it after graduating. I find that working in museums, especially those that have a relationship with the arts (e.g. The Freud Museum, whose conference programme is brilliant!) is an excellent source of inspiration for my work. Also, the particular perspective I have, due to my creative background, inspires and improves my work in museums. These two sides of my interests feed off each other, and I would like to continue to develop in this direction.
The museum sector is demanding: it takes time and effort to find more consistent roles after getting your foot into the door. I started with stewarding galleries and assisting visitors, and now I work behind the scenes in different museums.
At the moment I am developing my experience as a Historical Researcher supporting a Curatorial Department, and I work in Archives too. From time to time, I assist photographers that I admire as well.
How did the course inspire and help to develop your practice?
I would define my experience at LCC as intense as it was rewarding.
I chose LCC because I understood it was a course open to different media and this was an exciting feature for me. Writing has always been the predominant creative tool I used to express myself and for a long time I felt conflicted thinking that I had to choose between image and text. I worried that studying photography meant devaluing or abandoning my writing practice.
On the contrary, at LCC I found a way to make text and image work together, enriching my practice, expanding even upon other media. I didn't study photography before starting LCC if not for the Access Course I took to apply to University, and there I thought I would have gone down the traditional photography path.
I did learn about the technical side of photography and the technicians at LCC are brilliant and always ready to support, but, unexpectedly, inspired by the different facilities available, I explored various possibilities, and I found myself intrigued by 3D processes. Responding to the different briefs, I learned to build a structure behind my work and to recognise and analyse the patterns behind it. When you understand how you work, you gain power over your practice.
More than everything, I felt supported by the staff at LCC, even when I felt unconfident. Even if it sounds banal, the most important thing I learned at LCC is that making mistakes while experimenting is an essential part of the creative process.
See more work by Chiara Avagliano.
Words by Rashmi Shankar, MA Media Communications and Critical Practice student.