Maps of Defiance is the UK's official pavilion for the XXII Triennale di Milano and presents the research of Forensic Architecture. The exhibition is curated by Natalie Kane, Curator of Digital Design at the V&A, and will run at the Triennale from March 1 to September 1, 2019.
Forensic Architecture is an interdisciplinary research agency based in Goldsmiths University of London, which works in collaboration with Yazda, the multi-national global organisation established to support the Yazidi ethno-religious minority and other vulnerable groups.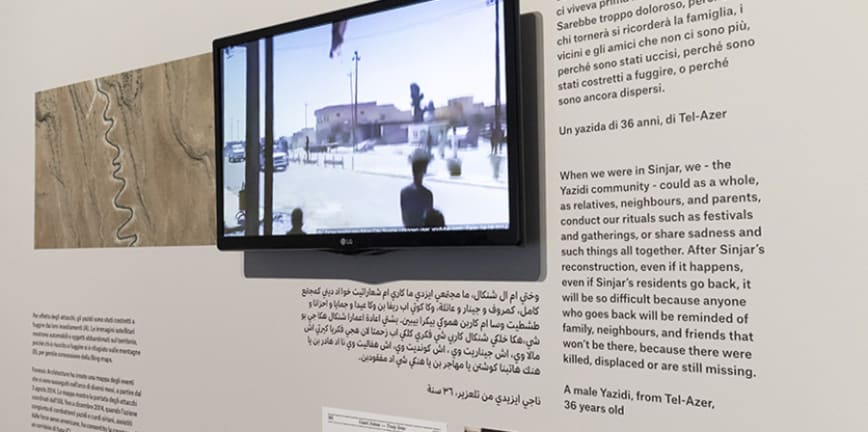 The theme of the Triennale is 'Broken Nature: Design Takes on Human Survival,' a concept that seeks to highlight the concept of restorative design and how humans connect to their natural environment while also celebrating design's ability to offer powerful insight into the key issues of our age.
"Natalie and I were inspired by Bauhaus architect Herbert Bayer," Paul said, speaking about the approach to the theme, "Forensic Architecture took photographs at different angles and heights, something we found mirrored in Bayer's 'point-of-view' constructions. Bayer's approach prioritises the ways in which we physically see and process information, which isn't necessarily linear.
"For Maps of Defiance we borrowed from this thought. We were keen to enable visitors to see how different techniques and lines of enquiry are combined to analyse sites of violence and destruction.
"What resulted was a series of 'context panels' that honed in on specific points of consideration, from the architectural and religious history of the Yazidi and the events of 2014, to specific examples of digital reconstruction and cultural archiving."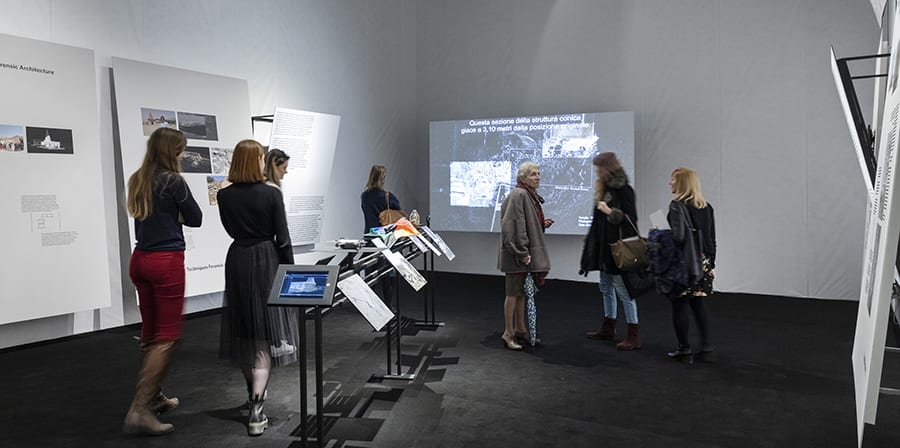 Visitors will see the process by which evidence is collected and reconstructed, and gain an insight into the methods and advanced digital techniques used by Forensic Architecture and local investigators to re-create three-dimensional models of destroyed Yazidi sites.
"The opportunity to work into, and through, the complexities of presenting this case inevitably provoked a stream of questions about how we edit, display, curate, and negotiate modes of reading and watching in a public forum, such as a pavilion at the Triennale.
"Addressing these concerns through the project – with this team, in this context – has been very productive, and got me thinking further about how research that is undertaken through the practice of graphic design becomes active across sites and contexts.
Speaking of how the MA Graphic Media Design prepares students for projects like Maps of Defiance, Paul said: "the course departs from the premise that we can employ graphic design as a critical tool to probe and investigate the complexities of contemporary culture.
"Each year we host a series of collaborative workshops, which provide a framework to collectively investigate and further one's own and one another's knowledge through procedures of practice."