A mix of talks, performances, experiments, screenings and workshops, Re(Distributed) Media, was a weekend long public programme at the Design Museum ran by students on LCC's MA Graphic Media Design course.
Using the theme of 'leakage', students aimed to examine how information and narratives are distributed across media platforms as well as questioning what impact this has on social, cultural, political and economic contexts.
Guest practitioners Audrey Samson and Francisco Gallardo (FRAUD), Ruben Peter, Marwan Kaabour and David Benque were invited to lecture and work with the public through a learning and teaching model arranged by the students.
Visiting from the Netherlands, Ruben Pater's workshop invited participants to design walking tours in the borough of Kensington and Chelsea . Using statistics, trivia and archives, the inequalities and the contrast of living conditions in the borough, visitors were able to critically explore the social complexities of the area.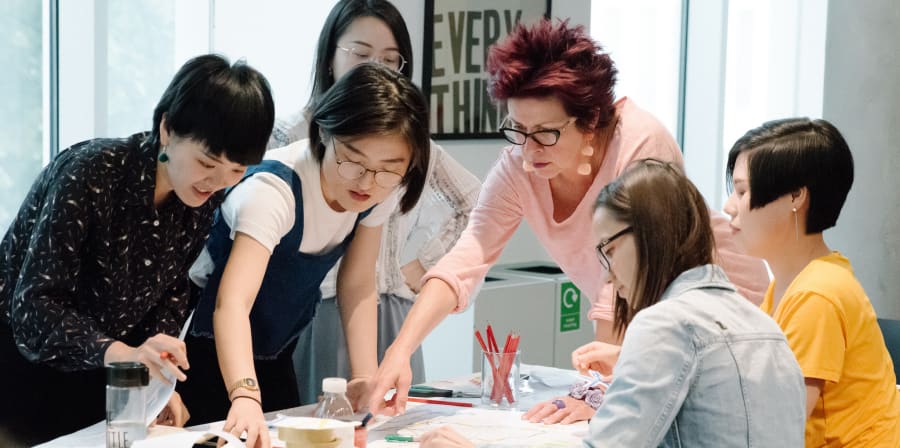 The Politics of Jargon / The Jargon of Politics, led by Marwan Kaabour, called for a close reading of the significance of language in political discourse. With guest performers and MA Grapic Media Design participants, speeches by key public figures were analysed in order to explore their hidden designs.
FRAUD's workshop, 'Landscape Leakage', set out to map forms of financial, environmental and political leakage. Over the course of a curated meal of non-edible materials, FRAUD and students from MA Graphic Media Design shared their latest research into the relationships between food and environmental leakage.
David Benqué's workshop, 'Entities of Interest', called for participants to explore the politics of missing data by looking at the Panama Papers database. Following a presentation on the papers, workshop visitors were invited to fill in the gaps in the data using their imaginations and online research.