London College of Communication's BA (Hons) Film and Screen Studies aims to provide students with a historical, theoretical and critical analysis of film and screen.
The new course has been developed to prepare filmmakers for commissioning, distributing, curating and exhibiting work for cinema and television.
We caught up with Programme Director for Film and Television Harriet Cox to find out more about her vision for the new course, and what students can expect.
Tell us about BA (Hons) Film and Screen Studies, what makes it different from other film courses?
With all the film courses at London College of Communication, we teach theory as an integrated part of being a filmmaker. We began to receive industry feedback that there was a demand for graduates who were informed by theory, but also the historic context of filmmaking.
They were looking for graduates who were aware of films made throughout the last century, but also had an awareness and understanding of contemporary screen culture and immersive experiences.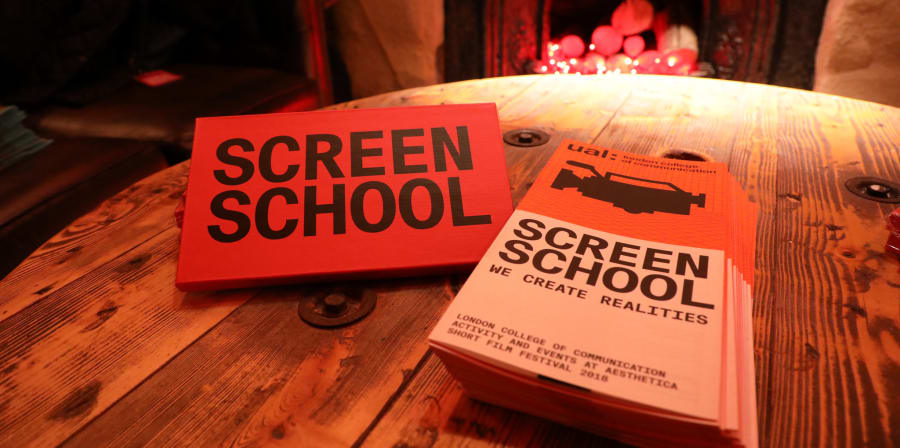 Why are you launching this course now?
Industry feedback highlighted that students were not being taught the commissioning aspect and distribution side of filmmaking. The course has been developed to meet this demand.
Film festivals are vital and extremely powerful places. Many films, even when created by educated, skilled, and artistic storytellers, fail to achieve distribution without film festival promotion. It's exactly for this reason that we need people who know how to distribute their work.
What is the basic structure of the course and what kinds of projects can students expect to engage with?
The course is based on the model of screenings with critical analysis and developing a student's critical analysis of film, rather than the filmmaking practice. The College has excellent facilities for this, with three cinemas, 4K projectors and industry-standard sound systems.
In Year One, students will be introduced to the historical context of the moving image from the 20th Century. In Year Two, students can expect to investigate key debates from diverse and distinct identities such as Queer cinema, women and gender issues, Black and Asian, as well as the role of documentaries.
Students will also explore the innovation of technology for production and the latest developments of immersive technology, such as VR and even the impact of gaming on the screen industry.
Finally, students will develop and deliver a film/screen festival here at LCC. Curating is not a study area included under the current provision of Screen School, and so it's a key feature of this course. The festival will be entirely student-led, public-facing and will be delivered during our public programme.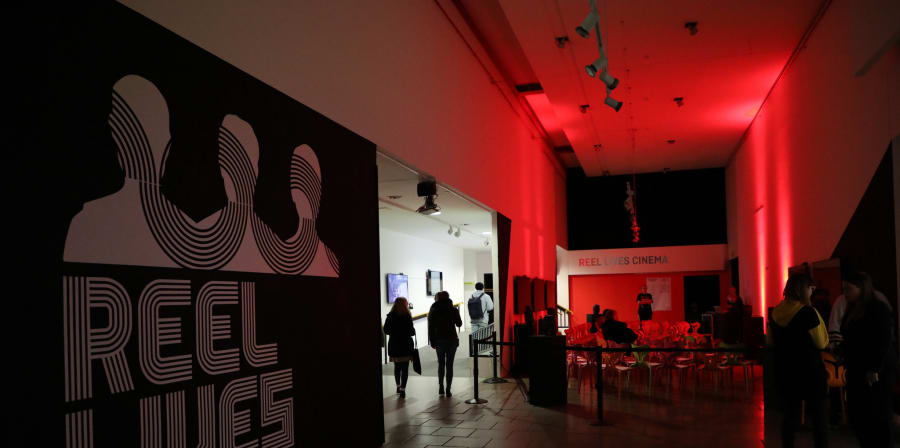 What is the advantage of studying the course at LCC?
The advantage of studying here is that you will be surrounded by peers who are filmmakers. The peers you get to know when you are studying will be the people you work with, and for, in the future. You'll be surrounded by filmmakers wanting to take their films out to market.
London has many fantastic film festivals, including London Short Film Festival, BFI Future Film Festival, Flare, Underwire and London Film Festival. We have a great relationship with the Aesthetica film festival in York, which students will also have an opportunity to visit.
Where could this course lead graduates in terms of employment/future projects?
This course will teach you how to go on into the market and be a powerful distributor. You'll be able to apply your analytical, commercial and ethical knowledge and understanding in ways that will prepare you for the constantly evolving and emerging future industry.
Graduates will be able to pursue several career paths. These include curating for film festivals, screen events or gallery installations, programming, journalistic critical review, and archival or restoration projects.
There are also opportunities for postgraduate education and research-led activity. Many of the directors today, even the gaffers, have completed a film theory course. It puts you in a great place going into the industry as an informed practitioner – which is exactly what the industry is looking for right now.
Find out more: