Meet the Experts is an annual event which connects current students at London College of Communication (LCC) with experts from across the media industry, including journalists, broadcasters, videographers, content creators and freelancers – many of whom are also LCC graduates themselves.
As well as highlighting the quality and diversity of students at the College, the evening also enables them to find out more about the wider industry and potential career paths following graduation. In previous years, some have even been offered internships, jobs and mentoring opportunities through the networks they've forged as a result.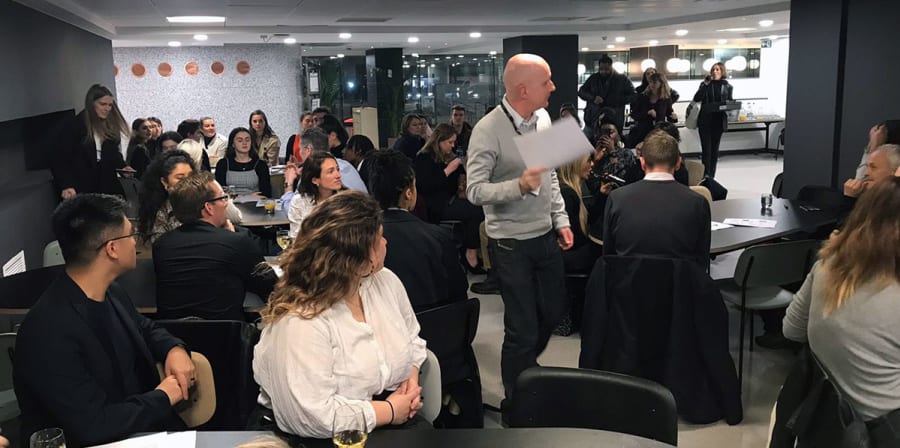 "It definitely helped me to get my foot in the door."
Hani Richter graduated from LCC in 2016, and was introduced to contacts who helped to shape her career at a previous Meet the Experts event. We chatted to her about her time at at the College, as well as her top tips for joining the world of media.
What were the highlights of your time at LCC?
I enjoyed my course very much, particularly how versatile it was. A highlight for me was interviewing Glenn Greenwald about the Snowden files and global surveillance.
How did attending the Meet the Experts event help to shape your future plans?
Meet the Experts helped me to build contacts, which led to my first commissions and internships. It definitely helped me to get my foot in the door.
What have you been up to since graduating from LCC?
I've was freelancing for a while, then I joined the Moments team at Twitter which was such a valuable experience. Right now, I'm a Social Media Editor at Reuters.
What are your top tips for prospective students who might be thinking about studying journalism?
Be proactive – for example, I scored an internship at a national paper by calling up the news desk.
Keep thinking of news ideas and then pitch them - pitch a lot.
Whether you're trying to get into video or reporting, try and get your work published.
Related links