Story
Graduate Voices: Bling Wang
Written by

Chloe Murphy

Published date

23 July 2021
Share story

At London College of Communication (LCC), our future-facing MA Television course supports students to develop the skills they need to design and produce great factual programmes within an ever-evolving media landscape.
Taught by experienced practitioners, they work across both production and development, exploring the intensive research and critical analysis offered by industry intelligence to understand the impact of a contemporary digital revolution on production, distribution and consumption.
As streaming giants like Netflix, Amazon Prime, YouTube and TikTok rise to sit alongside traditional broadcasters and pay networks, students develop work that considers what television means, who it's for, and what it might become.
We caught up with recent MA Television graduate, Qianlin (Bling) Wang to discuss her experience as a student in London, along with her passion for improving LGBTQIA+ visibility and representation in the media.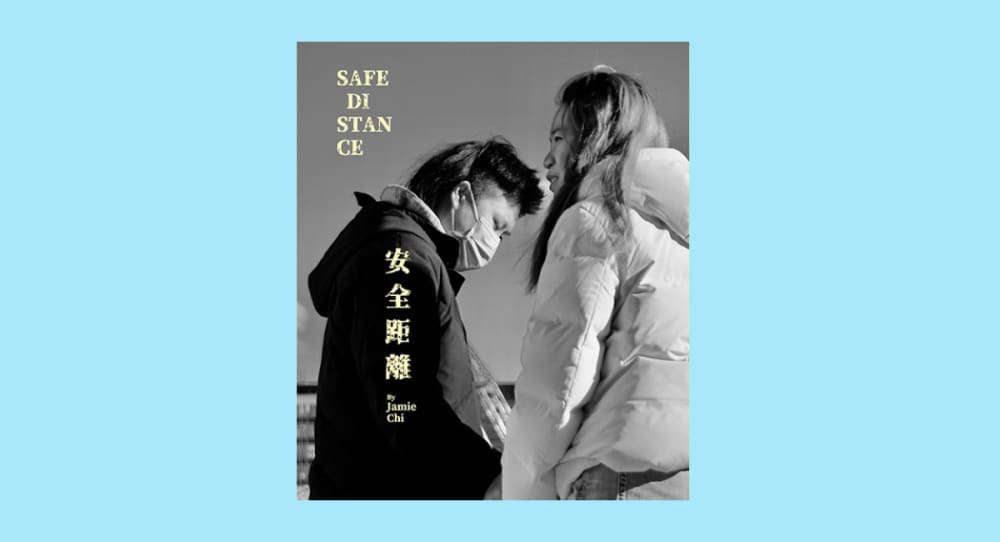 Have you always wanted to explore the field of television, or was this an interest that developed over time?
The start of my interest can really be found in memories of watching television in my living room - I can still remember all of the channels.
Before I enrolled at LCC, I was working in the hotel industry. At that time, I didn't know what I was supposed to do as my professional career, but I was always consuming programmes from different broadcasters.
It wasn't until I studied for my MA course that I finally realised that the things I liked were from the UK's major channels, and I was so excited that I was able to learn from experienced professionals who had worked with networks like the BBC and ITV.
In terms of your creative practice, is there a key theme or subject that you're interested in exploring through your work?
As a member of the LGBTQ+ community, I know it's how hard it is to live in the world, and I also think that the media is a useful tool that can change it.
I want to use my specialism in television production to do my best in improving the visibility of the Chinese LGBTQ+ community, which is the belief I hold throughout my work.
Why did you decide to apply to MA Television at LCC?
In China, both LCC and UAL are very well-known.
I decided to aim towards studying at LCC because it was my dream school, and applied due to its reputation. I was so happy when I received my offer.
What did you most enjoy about your course?
I think the highlights of my time on MA Television were found throughout the production process. My classmates and I wanted to produce a good programme, and we worked together to achieve our goal. It was a fabulous experience.
What were some of the major highlights from your time as a student in London?
I was able to join an exciting emerging art programme supported by Queer China UK – a home and incubator for Chinese queer diaspora around the world that was founded by my girlfriend, Quiyan.
I worked on a documentary and photography project, Safe Distance, which explores the lives of queer Chinese people living in the UK under Covid 19. It was directed by independent photographer and filmmaker Jamie Chi, and I was able to support her as assistant director.
During my time in London, I was also Events Officer for Queer China UK, which gave me an opportunity to organise many virtual events that could connect people, and to produce promotional materials for social media that promoted acceptance of our community.
What are you currently up to, and what are your future career plans?
I'm currently looking for collaborative opportunities that can promote our work on the Safe Distance project in order to raise awareness of the intersection of racism and LGBTQ+ discrimination in the UK, alongside improving the visibility of queer Chinese people. This could include activities like online and offline screenings, photo exhibitions, panel discussions etc.
As for my future career plans, I'm hoping to explore more projects where I can work on LGBTQ+ issues.
What is your top tip for prospective students who may be interested in exploring MA Television at LCC?
You should make sure that you know what you really want to do.
I'd also say that LCC has a lot of resources from industry. If you're a student who is thinking of applying - or already set to go to the College – you should try to take advantage of these.
Related links: