Revital Rahmani has joined the sales division of a leading development and distribution company in the entertainment industry.
Established in 2005, Armoza Formats has rapidly grown to become a key contributor in the international content market. Acquired by ITV Studios in 2019, the organisation harnesses creative talent from around the world, creating compelling content while developing creative broadcast solutions.
The company is partnered with major channels across the globe, including major broadcasters and production companies such as NBC, BBC, Tf1 France, RAI Italy and Globo Brazil. Covering over 100 formats in a range of genres, some of their major successes have included prime-time singing competition, The Four, entertainment show, I Can Do That, and the critically acclaimed scripted drama, Hostages.
We caught up with MA Television student Revital to discuss her new and exciting role at Armoza Formats, her passion for broadcast media, and highlights from her time as a postgraduate student at London College of Communication.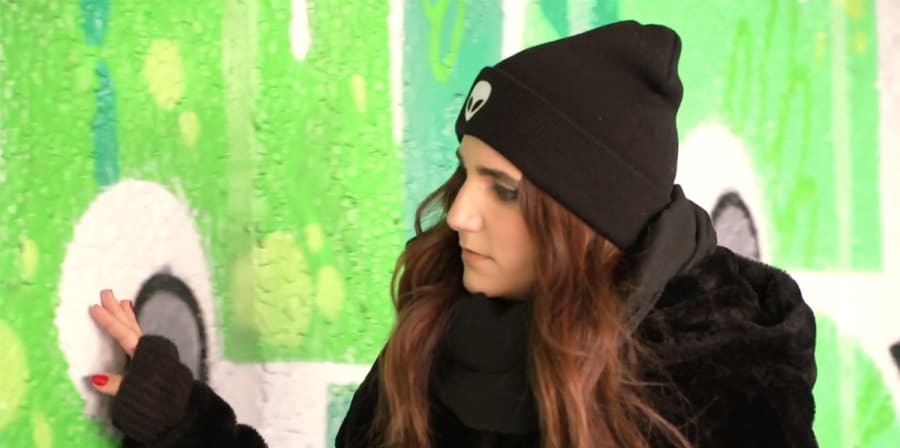 "You just need passion and skills, and you need to work hard"
How did you first develop your passion for the television industry?
I was born in Milan, Italy, and during my later years of High School, I realised that I was at the stage of my life where I had to choose who I wanted to be, what I wanted to do and where I wanted to do it. I knew I wanted to work in the entertainment field, but I wasn't sure where, so, after leaving school, I moved to Israel and started my BA in Communication and Sociology at Bar-Ilan University. During my 3 years there, I studied a lot about the subject area, but mostly through theory. I then wanted to develop more practical skills that I hadn't explored during my degree.
The day I realised I wanted to work in television was during a university visit to Herzliya Studios, where we were invited to be in the audience for a show. When I arrived, I found I wasn't focused on the show itself, but instead on how everything worked 'behind the scenes' which the producer went on to explain to us. This was so interesting to me that I suddenly asked her: "What can I do to be like you in the future?" She answered me by saying: "You will need contacts to enter this field."
I actually didn't like her answer, although I know that's how it usually works. After I finished my degree, I decided to try to access this world anyway, and to prove to myself that you don't need contacts all the time to be successful. You just need passion and skills, and you need to work hard.
I liked living in Israel, but I knew I had to study everything related to television, from the business elements to more practical parts, a bit further afield. A friend from Milan recommended UAL as one of the best universities for people who love arts and creativity. Without her, I would have never found the University, and maybe I wouldn't be here to share my story.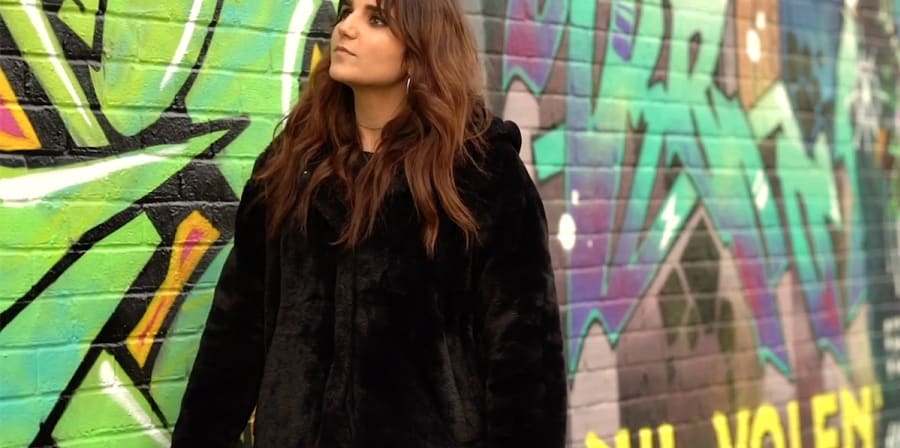 "Television is something that brings people together"
What inspires your creative approach to television?
As a girl who has lived in different countries, I know that television is something that brings people together. They see a show and speak about it the same night. I tend to get inspired by different things I've seen all over the world: how the television in Italy is different to TV in Israel or London, and how every show created is based on every society.
When I have ideas, they are basically based on the audience and society I want to reach. Sometimes I see shows in England and think: 'Maybe this is something that it will be suitable in Israel?' and I'll think about how it can be adapted. It's something I do in my mind all the time, and I'm hoping to use this process at work.
What do you hope to express through your work, and what would you like your work to achieve?
Really, I want my work to emphasise that I've worked hard! People in TV don't want someone who is 'too nice', but rather, someone who has the guts to talk, is creative and goes for the things they want with passion. If I want to move towards something that's really important for me, I'll do anything and, most of the time, my stubbornness helps! I know that my passion is TV, so I want to work towards exploring this across the world.
Why did you want to work with Armoza Formats?
Armoza is best known for creating shows and selling them worldwide, and the fact that they've given me a chance is unbelievable. What attracts me to work for them is mostly the fact that I'll be working for the leading Israeli companies in television, which will help me to grow both work-wise and as a person.
Additionally, the possibility of working in an international company with international relationships is a strong pull for me as someone who is multilingual and has lived in several countries in her life. I love to travel and meet new people all of the time.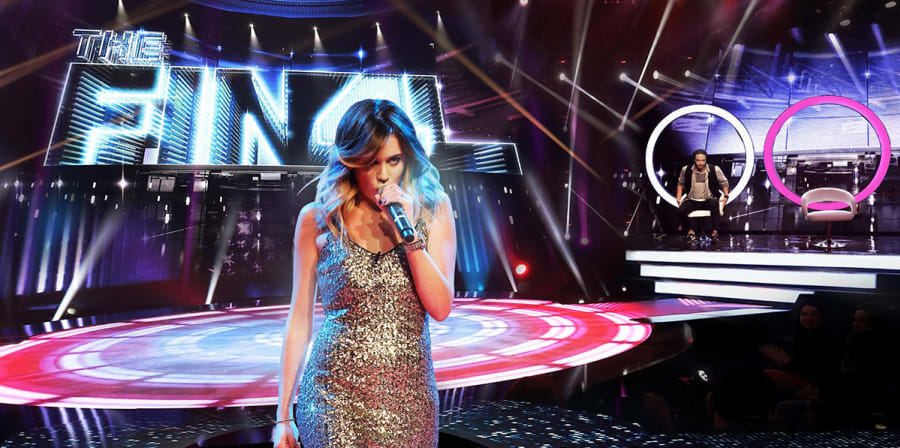 "I'd asked my Course Leader and other lecturers for advice, and they helped me prepare so much"
Where did you first find out about potential opportunities with Armoza Formats, and how did you apply?
It was actually really random. I'd just come back to Israel from the UK and I was in isolation in a hotel room. I knew I wouldn't come back to London because I could finish my MA from here, so I started applying for jobs. I also wrote posts on Facebook groups about jobs in the TV and film industry, where I promoted myself by saying that I had the skills and was looking for a job with a link to my email address.
One morning I received an email from the Chief Operating Officer (COO) of Armoza, who told me that his wife saw my post and was interested in the fact that I speak 5 languages, so I sent him my CV. After my isolation period, I had an interview with the COO in the office, who told me that maybe there was potentially a position for me in sales, and he'd let me know. So, I waited for a few weeks, and I applied for other jobs (but they weren't that interesting). I sometimes emailed the COO asking him if there was an update, and then, I received an email from the Head of Sales, Sharon, who asked for a Zoom interview with me.
I was nervous, but it was really interesting to hear more about the job and the company itself. The interview with Sharon went great - I'd asked my Course Leader and other lecturers for advice, and they helped me to prepare so much. I was really happy to receive so much support. I had a final interview with the Chief Executive Officer, Avi, on Zoom. Right after that, I received a call from the COO who told me: "Welcome to Armoza!" (He actually said some other stuff but I was so excited, I couldn't hear anything. The point is that it was positively unexpected and exciting!)
Tell us a little bit about your new job.
I work in sales, and my job includes identifying friends and clients in the TV industry, understanding the needs of each broadcast around the world, and seeing what type of show fits them more. As a sales person, you need to know from the beginning what your client wants - even if they don't quite know what they want yet!
My role involves researching new trends in the market, and exploring any leads and information that can help me with deals for clients. Basically, I identify opportunities and help the department to find new leads.
Now, I feel I have my feet on the ground. I want to start, learn about the job and give 200% all of the time to prove that I am worth the position. Maybe one day, I might be promoted, but for now, I'm thinking about the present. If I work hard now, I can assure myself that I'll achieve something even greater in the future.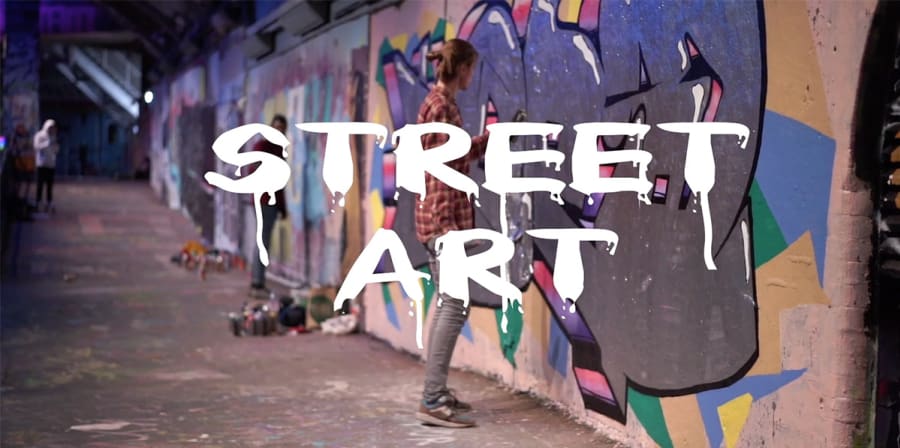 "I discovered my passion in an environment with a lot of creative people I could learn from"
What did you most enjoy about studying MA Television at LCC?
Coming to a university where you know no one was a challenge. My BA experience was lived with my childhood friends, so I had support whenever it was needed. When I went to LCC for the first time for my MA in Television, I was scared that I wouldn't enjoy the classes and wouldn't make friends. I was wrong. The first day, I started to talk to some people who were really nice to me and helped me any time I needed them. I discovered my passion in an environment with a lot of creative people who I could learn from.
My highlights included creating shows, and having opportunities to try different roles in television, from sound and lights to presenting and producing. For example, we produced a documentary about an idea I pitched in class for one of our assignments, and I remember being shocked that my classmates picked my concept. I was surrounded by so many amazingly talented people. Sometimes I felt insecure about myself and my capabilities, but I had so much support from my friends and teachers. No one believed me as much as my lecturers - I never knew if I could make it in this world, but their support gave me the push to reach for my dreams, and thanks to them, I became the person I am today.
The course helped me to prepare for my future career by teaching me to be confident, and developed my skills across everything about television, from the market to how to run a TV studio. And I can say that while I love the creative elements of TV, I also love all of the business processes related to it, and this passion increased the more I studied.
Related links: