Louisa Rechenbach and Molly Adams, students in the Screen School at London College of Communication (LCC), have been recognised by one of the most prestigious events in UK documentary film.
Named in honour of Scottish filmmaker John Grierson, widely recognised as 'the father of the documentary' through seminal works such as Drifters and Night Mail, the Grierson Awards were established in 1972 to recognise and celebrate the power of the genre in works created in Britain and further afield. As one of the biggest events in the UK documentary calendar, the Griersons aim to recognise films which have made a significant contribution to the field, and encapsulate the key criteria of quality, integrity, creativity, originality and overall excellence.
This year, both BA (Hons) Film and Television student Louisa Rechenbach and MA Documentary Film student Molly Adams were shortlisted in the All3Media: Best Student documentary category.
Louisa's work, They, was co-created with fellow London College of Communication (LCC) students and graduates Zachariah Brown, Nicky Chue and Caleb Watson, and follows a young family who decide to raise their child as gender-neutral in an environment "where they feel free, and heard, and able to express themselves."
In a further announcement on Monday 21 September, Molly's work, Bringing Home the Blubber, was also named as one of the Awards' final nominations, with winners to be announced at a ceremony on 10 November 2020.
An intimate portrait of a seal-hunter in Greenland as he navigates issues of loss and personal struggle, Molly's film is part of a 2020 nominations list developed by an expert jury from across the world of documentary film, including filmmakers Louis Theroux, Gurinder Chadha and Asif Kapadia, visual artist Zak Ové, actor Thandie Newton, and a range of leading commissioners, producers, editors and directors in the field.
We chatted to Louisa and Molly about their passion for film practice, the importance of the Grierson Awards, and the ways that studying at LCC has helped them to develop their career aspirations.
"Storytelling as a force for social change"
Tell us a little bit about your background - have you always been interested in documentary film, or did your passion grow at university?
Louisa: I spent 3 years working in the film and advertising industry before deciding to study for a film degree at LCC. In Germany, I was a Production Assistant and worked as a Second Assistant Director on two feature films for television, but my passion for storytelling as a force for social change – as well as my interest in focusing on documentary film - developed while being at uni.
Molly: I'm a Danish documentary filmmaker with a background in commercial and factual editing. I graduated from the European Film College in 2016 with a degree in post-production and have since worked as an editor for companies in Denmark, Palestine and most recently, England. After years of editing other people's films, I decided to pursue my own creative ventures with an MA in Documentary Film. Documentary filmmaking has always been a passion of mine, but it wasn't until I completed my course at LCC that I believed it could be my profession.
When did you first hear about the Grierson Awards, and how did you get involved?
Louisa: With the Grierson Awards being so well-recognised amongst documentary filmmakers, I'd been following their nominations closely over the past few years before I decided to submit our graduation film for 2020. Our Director of Photography, Zachariah Brown, had also already nominated for the Grierson Awards the year before for his film, Siân: Portrait of a Photographer (dir. Dylan Friese-Greene).
Molly: The University actually submitted my film to the Griersons on my behalf, and I honestly didn't expect it to be selected for such a prestigious award. That being said, I'm extremely honoured by being shortlisted, and grateful to my teachers as well as the College for believing in my film. Attending the Grierson awards has been a dream of mine for so long, and to take part this year with my own project is pretty surreal.
"You have to make room for surprises"
What was the inspiration behind your work?
Louisa: Before looking into the topic of gender-neutral parenting for They, I became aware of the issue of gender stereotyping in childhood. If you enter 'baby shower' into Google, balloons and cakes are either pink or blue. By default. young children are put into 2 distinct, opposite, and disconnected groups of masculine and feminine from birth, which is reinforced through the design and marketing of children's toys, clothes and hobbies. But do girls really like pink, or are they culturally brainwashed to believe they do?
As a filmmaker, I'm driven to showcase alternative ideas and values - to question the meaning of contemporary life. Our documentary is concerned with raising awareness by taking the audience into a new world, and also letting them see a familiar world in a different way.
Molly: Greenland is part of the Kingdom of Denmark, where I'm originally from, but I honestly knew very little about this beautiful country before making Bringing Home the Blubber. I stumbled on an article stating that Greenland has one of the highest suicide rates in the world, and this heart-breaking thought was what initially compelled me to go there myself. I had a very different film in mind when I first arrived in the capital of Nuuk, and I never would've imagined coming home with hours upon hours of seal hunting footage…but what's special about documentary filmmaking is that you have to make room for surprises. Bringing Home the Blubber ended up being a vulnerable portrayal of a Greenlandic seal hunter, and his journey through pain, loss and addiction to a life of fulfilment on the Arctic Ocean.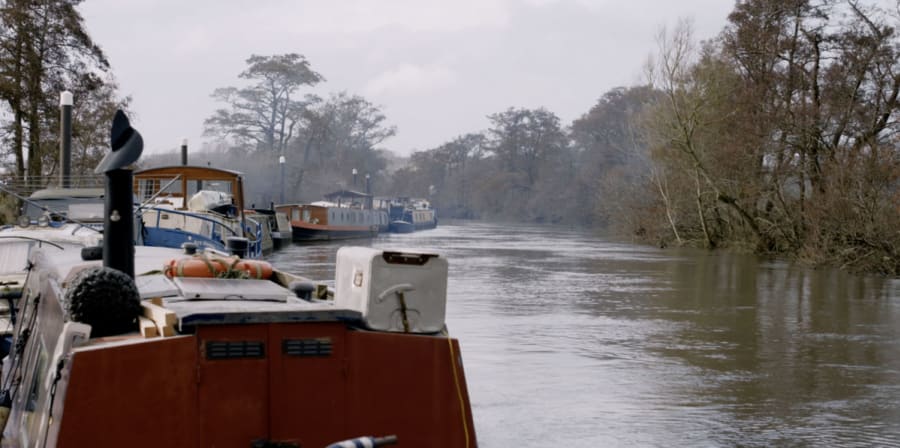 "I knew that their story would be incredibly interesting to capture"
Tell us a little bit about your creative process.
Louisa: I spent quite a long time meeting different families and organisations to better understand their motivations and beliefs around raising a child with a gender-neutral or gender-creative approach. When I came across Hobbit, Jake and Anoush, I just knew that their story would be incredibly interesting to capture. My Production Manager, DOP and Editor were students and graduates from the Film and Television course, but we were also lucky to have worked with a very well-established, external Sound Designer, Colourist and Composer too.
Molly: Since it was my first time visiting Greenland, most of my days were initially spent researching ideas before picking up a camera. The decision to track down a seal hunter was not an easy one to make, but I knew that it was something I had to explore from the moment I first saw a seal being carved. My aim was to gain a greater understanding of life in Nuuk from the perspective of its people, and hunting was a discernible part of that.
Being a vegetarian, my instinct was to avoid this at all costs, but by pushing past that barrier, I got to experience the world from a completely different point of view. I won't be picking up a harpoon anytime soon, but my views on seal-hunting have definitely changed through filming and befriending my subject, Ujuunnguaq Heinrich. I had to let go of a lot of the control I would usually have when filming someone, because of the unpredictable nature of his character and line of work. I could make as many production plans and shooting schedules as I liked, but if the weather was bad, we wouldn't be filming that day. Being an editor, I was always painfully aware of the amount of footage I had and what I was missing, but I had no other choice than to be patient with the process of getting to know my character and earning his trust.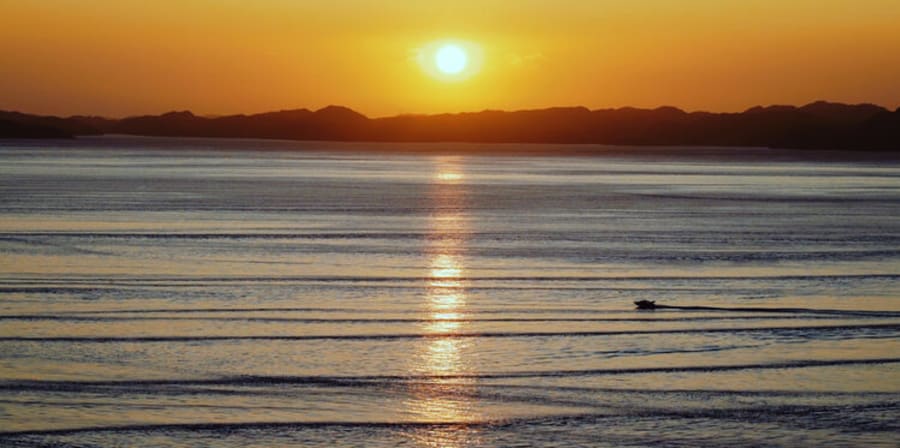 "The course definitely helped me navigate through this challenge"
How did you use the skills you've learned through your time at LCC to create your films?
Louisa: My time at University has given me the opportunity to try a variety of crew roles such as Producer, Director and Production Design Co-ordinator. This was essential in establishing my desire to direct documentaries. Over the course of 3 years, we also got to work in different teams and by the time of making our graduation films, I knew exactly who I wanted to work with.
Molly: As part of our Master's degree, we had an entire module dedicated to the ethics of filming indigenous peoples, which I found extremely useful during my time in Greenland. It made me hyper-aware of my privilege as a Western filmmaker and the responsibility that came from not just portraying my main character, but the greater story of social issues in the country. The enduring portrayals of the Inuit as either primitive or marginalised in a modern world do little to further the understanding of what challenges they actually face to this day. I wanted to avoid perpetuating these harmful stereotypes whilst still staying true to the reality of Ujuunnguaq's story, and the course definitely helped me to navigate through this challenge.
"A great opportunity to make contacts in the UK film industry"
What have you most enjoyed about studying at LCC?
Louisa: What I enjoyed most while studying on BA (Hons) Film and Television was the number of national and international students that I was able to collaborate with. Having grown up in Germany, moving to London and being part of UAL has given me a great opportunity to make contacts in the UK film industry and to form relationships with other students that I will continue working with in the future.
Molly: What I enjoyed most about MA Documentary Film was that it taught us how to be self-shooting directors. The teachers are talented filmmakers themselves and they always emphasized the importance of knowing every aspect of the filmmaking process yourself, from planning to shooting and editing your own project. It's very important to know how to collaborate with others, but in some cases, like with my film, it would have been difficult to work with a crew. Ujuuunguaq's boat was only big enough for the two of us, and although a film crew could have added an extra layer of quality, they might also have compromised the feeling of intimacy.
Knowing how to work independently is definitely something you'll learn from this course, and if you want to be a one-(wo)man army in this industry, you've found the right place to start.
Related links: