London's beloved Cinema Museum will be celebrated as part of a free exhibition and events programme spanning film, television, games, virtual reality and sound throughout January and February.
A series of photography celebrating the richness of The Cinema Museum's collection, the personality of its building and the character of its space, together with its sense of community, purpose and fun, will be shown at a time when the museum is fighting for its survival and under threat of closure.
The images, by London-based photographer and MA Photography graduate Ana Escobar, will exhibit as part of 'Sound & Cinema: Past, Present & Future', an exhibition and events series presented by London College of Communication's Screen School.
Spanning film, virtual reality, games, TV and sound, 'Sound & Cinema: Past, Present & Future' celebrates 125 years of diversity and creativity within the College, and will include a week of free interactive events, featuring audio-visual live works, presentations, film screenings, VR, games and immersive spaces, panel discussions, practical workshops, performances and more.
Photographs of The Cinema Museum by Ana Escobar
In addition to a celebration of The Cinema Museum, the exhibition will include a collaboration with National Disability Arts Collection & Archive (NDACA) exhibiting film and sound pieces by disabled artists, prints by Tom Eckersley from UAL's Archives and Special Collections Centre, and a small exhibition of objects from the Stanley Kubrick Archive based at London College of Communication.
London College of Communication is also proud to partner with the BAFTA-qualifying Aesthetica Short Film Festival (ASFF) to launch the Aesthetica Award-Winning Film Tour – an initiative aimed at bringing cinema to the community and encouraging positive engagement with independent film.
Discussions as part of 'Sound & Cinema: Past, Present & Future' will feature speakers including actor, playwright, director and broadcaster Kwame Kwei-Armah OBE; former BBC Chief Creative Officer Pat Younge; BAFTA and RTS Award-winning writer of the BBC's 'Killed By My Debt' Tahsin Guner;and Intimacy Coordinator and Movement Director for film, television, and theatre Ita O'Brien;
In addition, we'll be joined by award-winning journalist, writer and activist and member of Southall Black Sisters Rahila Gupta; Editor of Aesthetica Magazine and the Director of the BAFTA Recognised Aesthetica Short Film Festival (ASFF) Cherie Federico; BAFTA and International EMMY award-winning director and founder of the DUK's Gender Equality Group Beryl Richards, and more.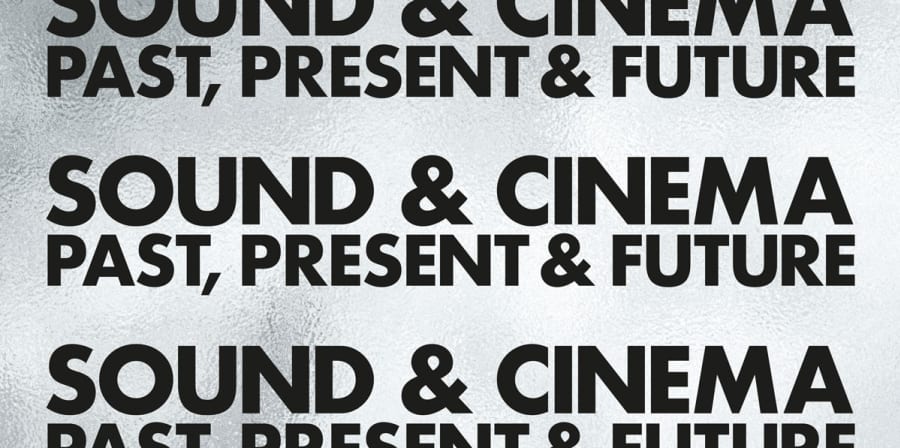 Lucy Brown, Associate Dean of London College of Communication's Screen School and curator of 'Sound & Cinema: Past, Present & Future', said:
"We warmly invite the local community and the wider public to join us for a myriad of illuminating, diverse and creative work from films to audio performances to exhibitions, talks with leading experts and VR experiences, all for free.
"Diverse experiences and stories can lead to new opportunities, conversations and ways of engaging beyond factions and across cultures."
"Join us to celebrate 125 years of London College of Communication with our passionate and committed community of students, staff and alumni."
Programme:
'Sound & Cinema: Past, Present & Future' will exhibit at London College of Communication in Elephant & Castle, London, SE1 6SB from 22 January to 13 February 2020 – open Monday to Friday 11am-7pm.
Sign the petition to help save The Cinema Museum!