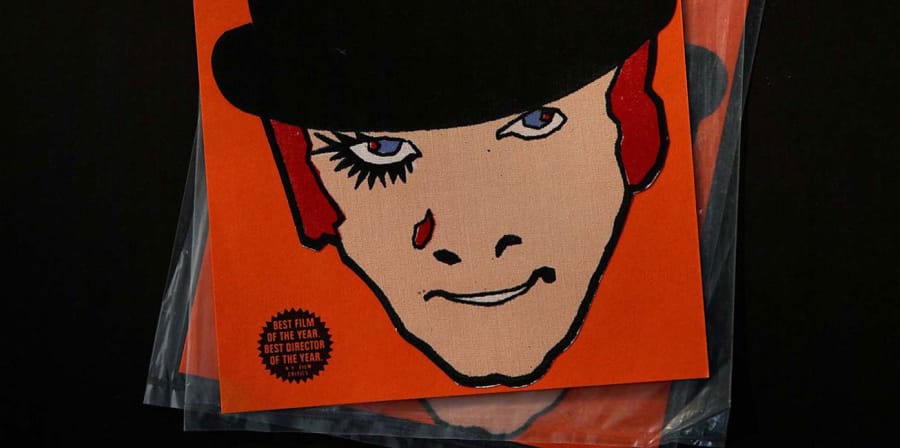 The archive of acclaimed filmmaker Stanley Kubrick features material spanning his entire career. Find out more about what you can access at UAL and learn more about his work through filmed interviews with his family and colleagues.
What's in the archive?
The archive spans Kubrick's entire career from his time as a photographer for Look Magazine to his final film Eyes Wide Shut.
There is material about his unfinished projects, especially AI: Artificial Intelligence and Aryan Papers. There are even records created posthumously including DVD and video re-releases, documentaries and books about Kubrick and his work.
The archive includes:
scripts
research materials like books, magazines and location photographs.
set plans and production documents - call sheets, shooting schedules, continuity reports and continuity Polaroids.
props, costumes, poster designs, sound tapes and records
publicity press cuttings
You can search the entire archive using our online catalogue.
Visiting us
Please note
We will not be accepting any visitors to the libraries or ASCC (external/alumni/industry or Sconul) for the time being. Those with existing bookings will be contacted to advise them of cancellation.
The archive is open to academic researchers, students and the public.
Please make an appointment with us to access the Stanley Kubrick Archive.
Please note: if your visit is connected to a commercial or public project, you will need to get permission from the archive's donors before visiting.
The Stanley Kubrick Travelling Exhibition
This exhibition showcases the iconic work of Stanley Kubrick through original designs, models and props. Visitors can see costumes, scripts and shooting schedules from all his films including: 2001: A Space Odyssey (1968), A Clockwork Orange (1971), Barry Lyndon (1975) and The Shining (1980) and Eyes Wide Shut (1999). His early career as a photographer is also represented.
The Stanley Kubrick Travelling Exhibition curated by the Deutsches Filmmuseum, Christiane Kubrick, Jan Harlan and the Stanley Kubrick Archive at University of the Arts London, with the support of Warner Bros. Entertainment Inc., Sony-Columbia Pictures Industries Inc., Metro Goldwyn Mayer Studios Inc., Universal Studios Inc. and SK Film Archives LLC.
The exhibition has travelled around the globe – see where it's exhibiting now.
Interviews with Kubrick's friends and family
See interviews with members of Stanley Kubrick's family, close friends, collaborators and colleagues. These films explore the ways in which Kubrick found and developed the stories for his films, and how he chose and used music.
We are immensely grateful to all the participants for their generosity and honesty in contributing to the interviews.
This project was undertaken by Pamela Glintenkamp, oral historian and video producer. We are also indebted to the BBFC and to Warner Bros. Entertainment Ltd. for their generous financial support to make these films possible.