The archive of Val Williams, Professor of the History and Culture of Photography at London College of Communication, is to find a new home at The Martin Parr Foundation in Bristol.
Val Williams, founding editor of the Journal of Photography and Culture -– and described by Parr as "one of the most esteemed British photography curators" – has achieved further recognition for her work, with her archive's transfer to the Martin Parr Foundation.
Preserved by Williams over the last 40 years, and including important sets of magazines, including Picture Post, i-D, and The Face; the archive represents a unique record of one of the most important periods in British photographic history.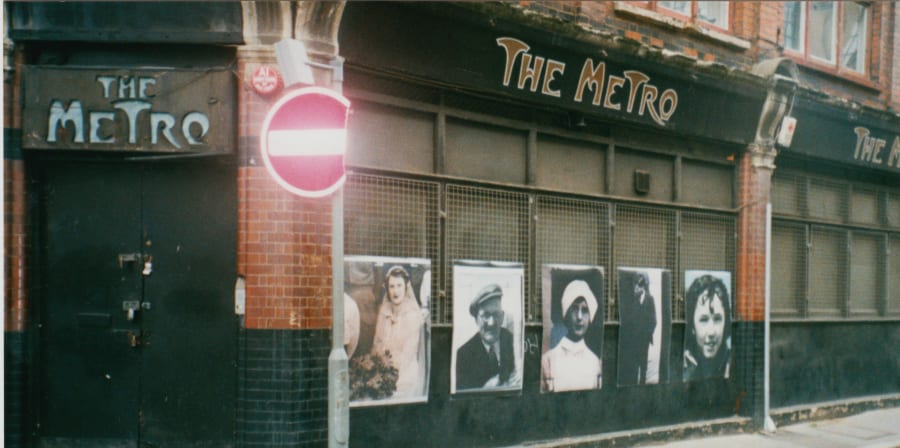 The archive consists of papers, letters, audiotapes, video, manuscripts, published material, invitations, posters, press cuttings and research materials documenting the work of one of the UK's most important curators and writers on photography.
"Val is one of the most esteemed British photography curators, with a long and illustrious career." says Martin Parr. "Almost 200 boxes of archived material have been transferred to the Martin Parr Foundation, which opened in 2018, and which includes extensive holdings of books and photographic works of British photography. The archive will be accessible to researchers later in 2019."
The material spans Williams' entire career from the early years of Impressions Gallery, through to more recent exhibition projects and books including The Other Observers (1986), Who's Looking at the Family (1994), How We Are (2007) and a full archive of Val's writing about photography in publications such as Creative Camera, the New Statesman, The Guardian, The Independent and many other publications.
"I am delighted that my archive will now be part of the Martin Parr Foundation,"" Val William says, "and that it will form a new resource for the study and interpretation of photography and cultural networks from the early 1970s.
"The Foundation is preserving and disseminating the history and heritage of British Photography as well as supporting contemporary photographers. I have worked with Martin Parr throughout my career, and am very impressed by the energy and enthusiasm of Martin and the team at the MPF."
Highlights of the archive include a collection of letters from Martin Parr, many written while he was working and living in Ireland at the end of the 1970s, the handmade dummy book for Daniel Meadows' National Portraits, and the original manuscript for The Other Observers: Women's Photography in Britain, published by Virago in 1986.
The archive also includes the exhibition files made by Val Williams and Susan Bright for How We Are at Tate Britain (2007) and the vintage projection slides for Plastic Metropolis, the outdoor projection for the 1998 Shoreditch Biennale, featuring the work of Derek Ridgers, Hannah Starkey, Nick Knight and many others. The archive was also explored in the recent film Storage, made by Wendy Short, Belinda May and Hannah Blackmore, to coincide with Val Williams' Professorial Platform in 2011.
Words by Maha Khan, BA (Hons) Journalism.