Located in Elephant and Castle shopping centre, the LCC Studio hosts a range of free events, workshops, and activities for the local community and wider public.
Opened in September 2016, the Studio has hosted everything from photography workshops to flamboyant social clubs.
Originally an exhibition space for college students' work, the Studio has become a hub for community engagement, providing opportunities to learn new skills, socialise, and have fun.
We caught up with Isabelle Cole, Local Engagement Coordinator to find out more about LCC Studio and the exciting events coming up:
Hi, Isabelle! Can you tell us a little bit about your role at the Studio?
I programme all the events in the space. I've been doing it for about a year now. I truly enjoy it, it's such a pleasure and feels like such a treat that I'm able to programme events and work with so many different groups.
I've run workshops myself in there as well, and it's a really fun thing to do. It's obviously beneficial for the College, but I hope it's beneficial to the community as well.
It's nice when you go there and people say they're trying something they've never tried before, or different people interacting with each other, which is really great to see.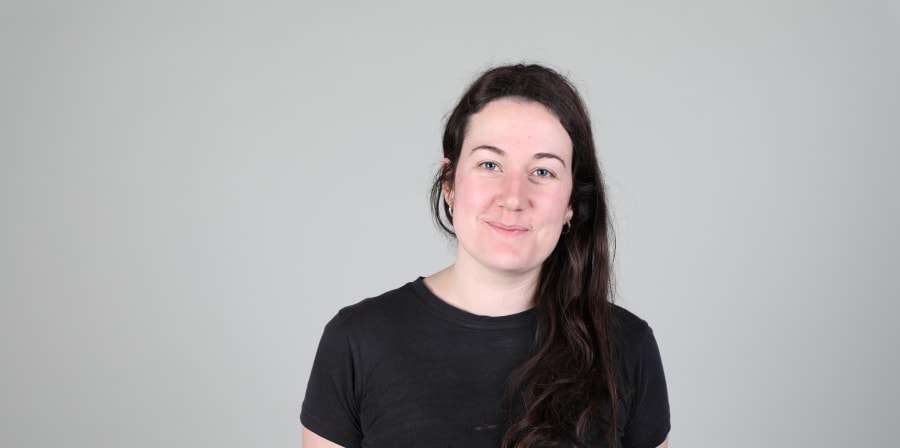 And how does the Studio, and its events, differ from what happens at the College?
It isn't in the main building, and so it's far more accessible to members of the public. Walking into this building can be daunting. There are so many barriers – not just physical ones but social ones, too.
The shopping centre is open to everyone, as is LCC, but I think it's easier to engage with something that's in a space where people are already comfortable.
All the events that we run are specifically programmed for the community. We try and think of events that engage people from all the different demographics that live around here.
How do you go about putting on an event? Do you generate ideas or do people come to you?
It depends. Sometimes I'll put a call out, or work with tutors and students to develop ideas. A lot of the time, people come to me with an idea for a straight exhibition.
Exhibitions are fine of course, but they need to engage the community and be interesting and worthwhile for local people.
So, if I was a student or had graduated and I had an idea for putting something on, I would need to ask you?
Sure. If you came to me with an idea or sent me an email we could speak about it, and if it doesn't necessarily fit the criteria straight away then we could work on that.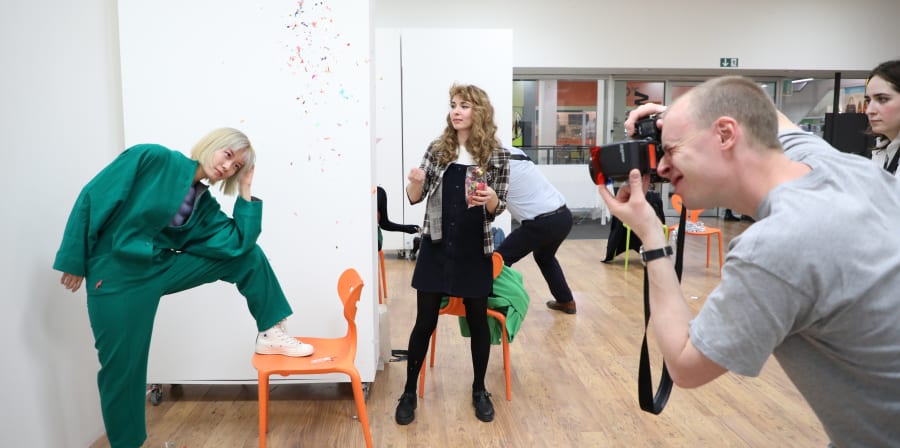 Are there any challenges running the Studio?
I think not all events will appeal to everyone. We had a skate photography event that was very well-attended and exciting, but obviously skateboarding is not for everybody. It's about keeping the balance between different workshops that different people will enjoy.
What events are coming up?
Well at the moment I'm working on A-Zine, where three artists will run workshops on sports, DIY, and cookery. You can either go to one of the workshops or all of them – however many you want. But by the end of it, each participant will have made their own zine.
We don't want to just do workshops for them to then disappear. That's why doing this project is great because it's more long-lasting – a series of workshops that converts into a publication, as opposed to just doing a workshop that is only there for the day.
We're doing wellness workshops, such as well-being through art. We're exploring different activities, particularly those that can reduce anxiety, and got an event coming up with local theatre company Blue Elephant.
Anything else to add?
We're working on finding out what we as a College can do, what skills are available, and what would be useful to impart.
We're also looking into what is already around us in the area, as there's no point us doing something that's already being provided. We want to make sure we're providing something needed and beneficial to the local community.
Find out more: