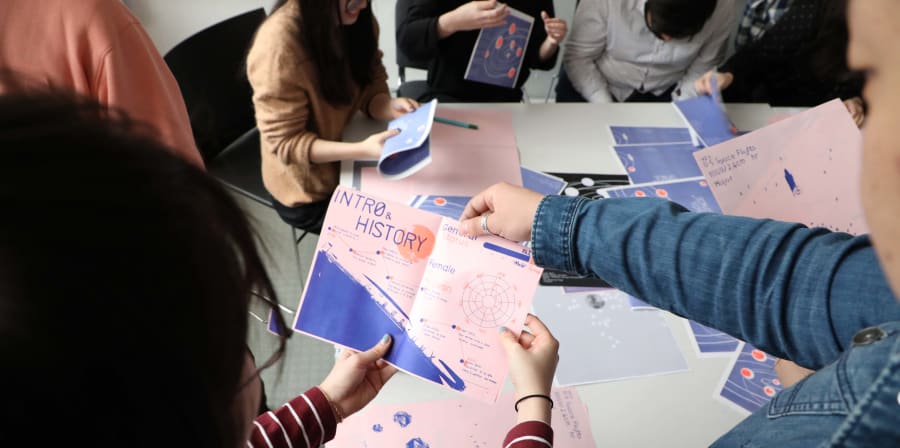 In the Spring of 2019, students on the MA Data Visualisation course took part in a series of collaborative workshops with external practitioners across the spring term as part of the second unit of the course – Visualisation tools, datasets and data stories.
Valentina D'Efilippo, creative director at Signal Noise delivered a session on visual metaphor, Tiz Alocci and Piero Zagami from Market Cafe Mag ran a day-long workshop out of which the students produced a data zine, and Ian Carr worked with the group to explore projection mapping and 3D printing.
These workshops created opportunities to engage with practitioners and gain an insight into their approaches, specialisms, and perspectives on data visualisation.
Working across a range of media and technologies, these sessions supported students exploring the parameters of their own practice.
Creating small-scale outcomes or interventions also provided an opportunity to test ideas and approaches – feeding in to the development of students' self-initiated research work.
Find out more about: