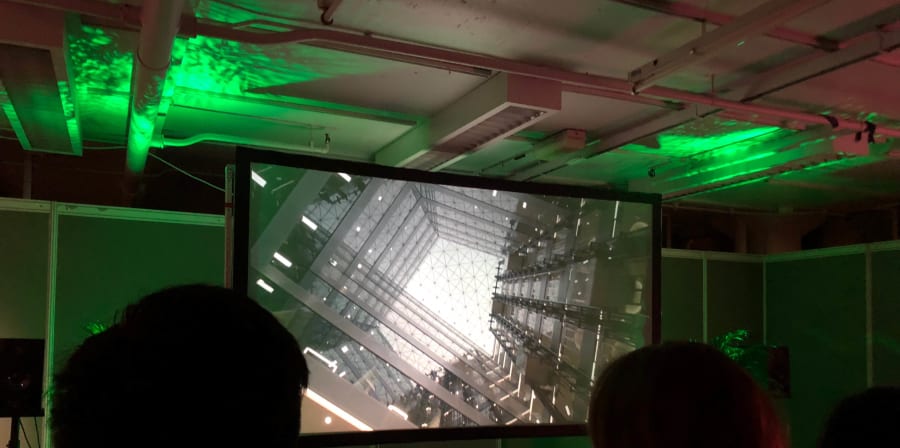 Between March and June 2018, MA Graphic Media Design students Lan Le, Nuria Pla Cid, Sui-Ki Law, Colm McDermott and Christina Rosique worked in multiple teams alongside musicians from the Guildhall School of Music & Drama, and MA Information Experience Design students at the Royal College of Art. These collaborations culminated in a 3 night long event at the Barbican.
This project was run by the MAP/making collective (Sophie Clements, Nell Catchpole, Detta Danford, Natasha Zielazinski, Jo Wills and Seth Scott), a long-standing educational project that brings together musicians and graphic communication designers in a yearly site-specific performance.
The outcome of this 3 month collaboration took the form of a performance installation, combining live performance, audio visual work, projection mapping, and installation environments where each project revolved around the theme of regeneration and redevelopment in London.
Find out more about: