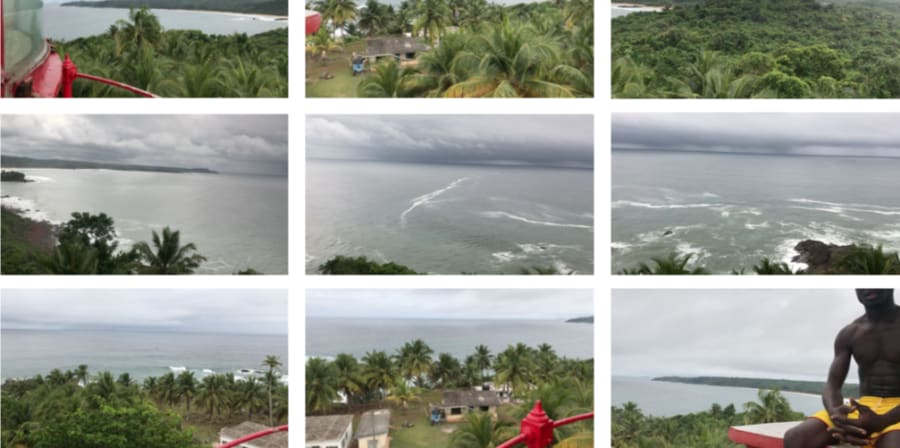 Led by research fellow and editor Dr Adeena Mey with researcher and curator Adjoa Armah at the Afterall Research Centre at CSM, this digital project explores potentials to re-write the history of contemporary British art through the lens of the Black Atlantic and its current afterlives.
Principal investigator: Dr Adeena Mey
College: Central Saint Martins
Project summary
The Black Atlantic Museum is a digital project based on archival research and interviews. It seeks to explore Paul Gilroy's thesis, developed in The Black Atlantic (1993), on the centrality of the slave trade in the formation of modernity, shaped by the circulation of human, economic and material goods at sea and a dialectic between African and Western cultures which results in a 'double-consciousness'.
Through an online platform, the project aims to examine Gilroy's thesis in the specific context of artistic Modernity and its impact on British contemporary art and visual culture. The Black Atlantic Museum will consist of a new digital mapping interface hosted as a micro-site on the Afterall Art School platform, which was developed between Afterall, the Art programme at Central Saint Martins, and MASP (Museu de Arte São Paulo). Mapping is understood here both in the sense developed by Black scholars and artists as subaltern geographic pattern articulating a 'Black Consciousness' and as a programming tool of digital mapping enabling real-time data visualisations. It aims to map, visualise and intersect data addressing contemporary art and visual culture around the Black Atlantic and related to the Black Lives Matter movement, and to generate new scholarship examining their intersection. It will do so on two levels:
(1) Based on research in institutional, artists' and curators' archives, an evolving systematic, comprehensive, digital mapping project of artists and artworks, exhibitions and events engaging with the history of the Black Atlantic, confronting them with a cartography of current social-political events in the wake of the Black Lives Matter movement.
(2) Commissioning of online essays and hosting of online events with specialists in Black studies responding to (1) to sketch revisionist accounts of British art history through the prism of the Black Atlantic and its aftermaths.
This project aims to renew our understanding of a spectrum of specific artistic and curatorial practices within their wider contemporary and transhistorical contexts. Once built, this new digital mapping platform will be maintained by Afterall and UAL, hosting an inaugural and a series of public events, and will continue to be a resource into the future for students, artists and researchers through its evolving mappings and with its archive of commissioned essays and online talks.
The project is funded by a Digital Project Grant from the Paul Mellon Centre (January 2021 – June 2022).
Related links