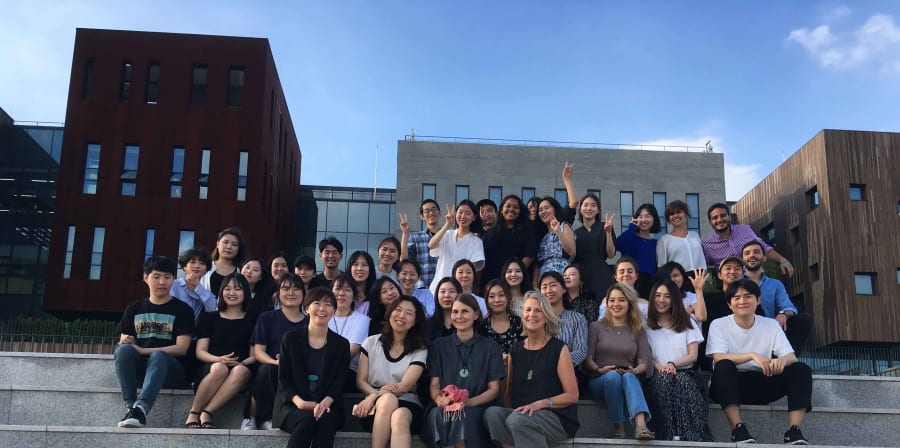 In July 2018, nine students from MA Service Design had the opportunity to participate in the 10th Global Design workshop at SADI (Samsung Art and Design Institute) in Seoul, South Korea.
The students collaborated on a Service Design sustainability challenge set for the second year running by Seoul Up-cycling Plaza and supported by Seoul Design Foundation.
During a one week workshop, ran by Alison Prendiville and Cordula Friedlander, LCC students worked in teams with Communication Design students from SADI. They immersed themselves in the local culture, learning about business and community behaviour in the area of sustainability.
The aim of this collaboration was to apply service design methods and tools to engage Seoul citizens and businesses in more sustainable futures by reducing their production of waste, understanding the value of up-cycling and reusing products as part of a broader strategic aim to fulfil the Seoul 2030 zero waste vision.
Find out more about: