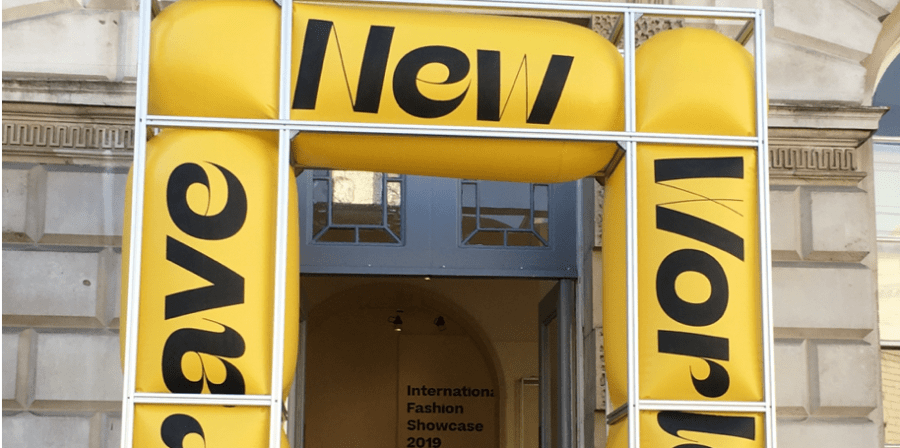 Our favourite pieces at Brave New World
Justine Head, Chief Examiner for Fashion Business and Retail made a trip to Somerset House today to see the "Brave New World" exhibition. The International Fashion Showcase nurtures and presents work from the best up-and-coming fashion talent from around the world. The biennial fashion presentation is a partnership between the British Council, British Fashion Council, London College of Fashion, UAL and Somerset House.
For London Fashion Week February 2019, the showcase has a new format. For the first time, 16 selected designers from across the globe will showcase a series of compelling installations to represent their respective country.
Check out some of Justine's favourite pieces from the exhibition below!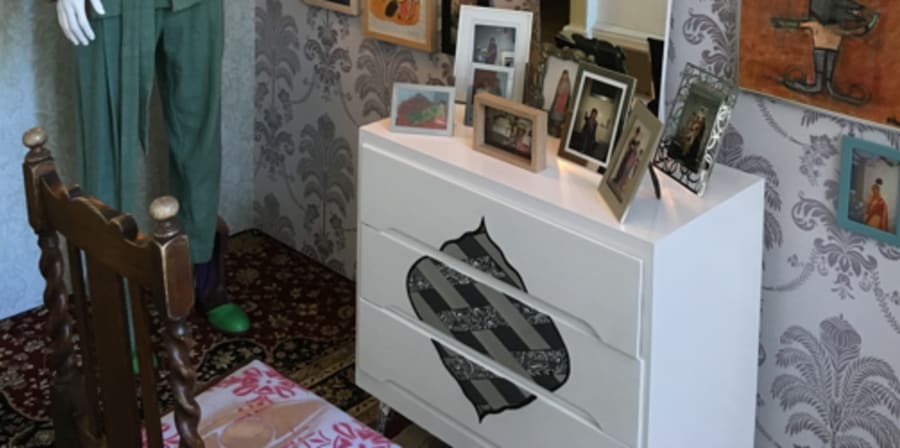 Rahemur Rahman
Central Saint Martins Graduate
Rahemur Rahman is a British Bangladeshi menswear designer who worked with Bangladeshi fair trade organisation Aranya and their network of artisans to develop his collection, which are presented in an installation that evokes his British Bangladeshi upbringing. He was also selected as one of the merging designers by the British Fashion Council.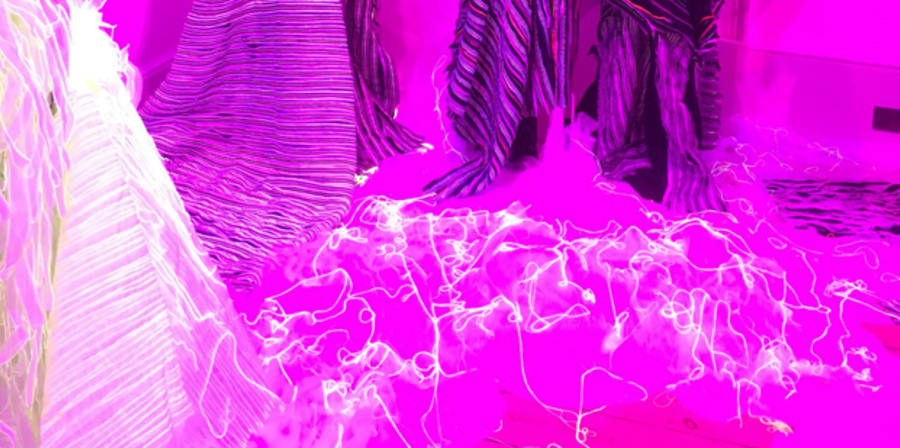 Môi Điên by Tom Trandt
A Quiet Scream
Tom Trandt, founder of Môi Điên, is a graduate of Parsons. Môi Điên has taken inspiration from Vietnamese history and contemporary culture, finding viable solutions to establishing ethical and sustainable fashion practices within a Vietnamese context. This installation draws on recent demonstrations and protests taking place across Vietnam, where clothes are often used as a tool for citizens to speak their mind. The garments displayed are translucent white, and as the light fades UV light reveals embroidered messages.