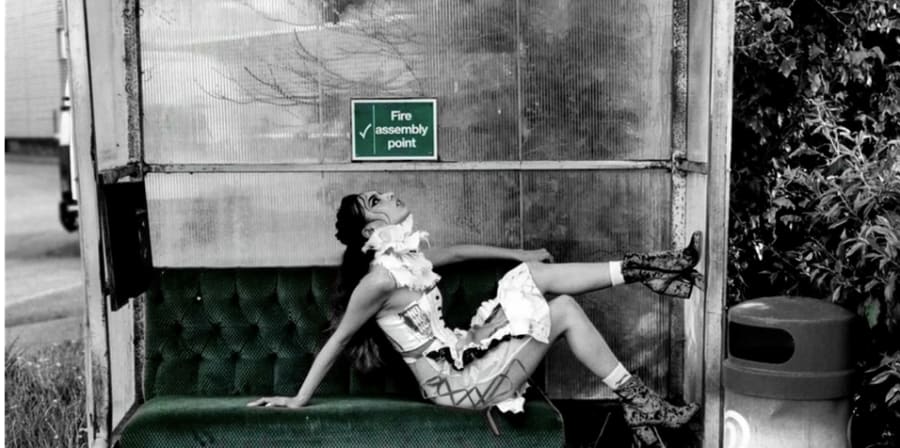 An end of year show is a huge part of a student's creative journey. Understanding how disappointing it must be for end of year exhibitions to be cancelled and appreciating how important it is for students to showcase their work, Greater Brighton Metropolitan College took their online exhibition to the next level by creating MetFest, an online festival to allow all of their FE students to showcase their work. In addition to this, they ran a series of online gigs, and theatre performances supported by a programme of inspirational speakers who work in the creative industries.
UAL Awarding Body had a quick catch up with Carolyn Harrison, Fashion and Textiles tutor, Greater Brighton Metropolitan College, to find out more about their experience as a tutor during these unprecedented times.
"The pandemic did affect our teaching this year, but we used Google Classroom, Chat, and Meet to teach our students online instead," said Carolyn.
Positive thinking and regular encouragement really helped to keep students motivated and helped them stay creative during the lockdown. We also gave students a list of 20 reasons why they should carry on. We also had frequent meetings and chats on Google to help give them regular feedback on the work they had been creating independently during lockdown.

In the future, class of 2020 creatives will most likely always be asked about what they did during lockdown and what kind of work they created. I told my students that lockdown is a chance for them to demonstrate how indepent and creative they can be during these difficult circumstances.
"Upon hearing that the college would be closed due to lockdown, staff from the college got together and started to make a plan to focus on how to showcase all the incredible work students had created over the course of the year. Each department was given a deadline of when we had to have pictures ready go live on the Met Fest website, and we then had to gather images from our students and prepare them for the web. We have a total of 25 students completing Level 3 Art and Design on the Fashion and Textiles pathway, but it's great to know that the work created by all arts students completing FE qualifications is hosted on the site. There's a lot of variety on the MetFest website.
It has been such a great experience being involved in this online exhibition. Being online has been useful as it has allowed everyone to take a look at all the work that has been created by all our students. It has been brilliant to see it all online and to know that we are also reaching wider audiences. If we had just created another internal online exhibition like previous years, we would have never been able to explore the benefits of showcasing work online. It's great to know that not only our local community can get involved, but so can individuals across the country and even the world - and all from the comfort of their own homes!"
Fashion and Textiles at Met Fest 2020