Story
An esports Q&A with Cambridge Regional College
Written by

UAL Awarding Body

Published date

25 April 2022
Share story

We got the chance to ask some questions to Matthew Phelan, Team Leader for Creative Industries (Creative Media Production and Technology) at Cambridge Regional College about the importance of this qualification and why they enjoy delivering it. Find out more in the Q&A below.
As a teacher of UAL's Creative Media Production and Technology (esports) qualifications, what sets them apart from other similar qualifications? In what ways does it allow you to explore your role as an educator?
UAL Awarding Body gives us the creative freedom to work on projects and activities that are industry-linked and open to interpretation. We have been able to deliver a broad range of esports activities for assessment to be able to capture a range of tasks and it's really given students and lecturers creative freedom in what we do and how.
The UAL Creative Media Production and Technology (esports) qualifications train students to have a diverse skillset. How do they support students to figure out what pathway they want to take after studying (e.g., more education or into work)?
Through various tasks and activities, we have been able to have students look at their careers and pathway goals. Within esports there is such a wide-ranging field of activities to do, it really gives students a chance to branch out into things like broadcast, photography, marketing, graphic design, presenting etc. Activities are structured so students can consider their next steps, whether that is work or higher education.
What type of careers do students studying this qualification go on to have?
Esports is a massive industry from things coaching, PR, broadcast management, runners, shoutcasting, journalism, social media, content creation, pro esports player and lots more.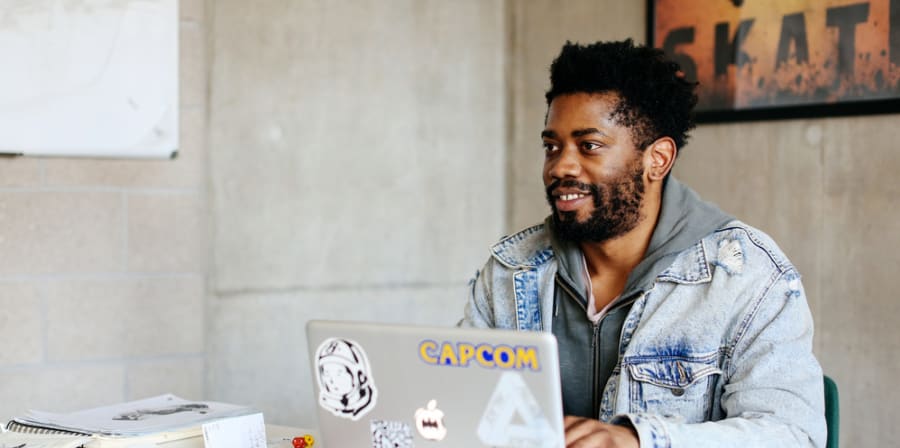 As well as speaking to Matthew, we also asked our students for some insights about their personal experiences studying on our UAL Creative Media Production and Technology (esports):
What do you enjoy about studying UAL Creative Media Production and Technology (esports)?
I enjoy the course because it has widened my understanding of the industry I want to go into. I have been able to put more time and effort into my hobby that I have been pursuing for years which has improved my skills and has made me learn things I have wanted to learn for a long time, such as keyframing in editing software and social media algorithms.
- Student from Cambridge Regional College
What I enjoy about this course is the knowledge and understanding that I have gained about what I would love to do in the future. My dream was to always be a streamer or content creator as I have had friends and family who have achieved this. With this course, I was able to get a better understanding on how to create, edit and use different types of software and also understand what makes a good content creator and to make my dream a reality.
- Student from Cambridge Regional College
I enjoy the course as it is the most exciting and well-matched course for me, when I grow older I would enjoy working in the esports industry as there are so many different roles and options in the industry. The course also teaches a wide variety of interesting subjects such as media marketing, gaming, content creation and more, the course has taught me lots of useful things specifically for technology such as how to edit, create posters and it has also increased my gaming skill range. I think that the new esports course is one of the best courses to ever come along and is very enjoyable.
- Student from Cambridge Regional College