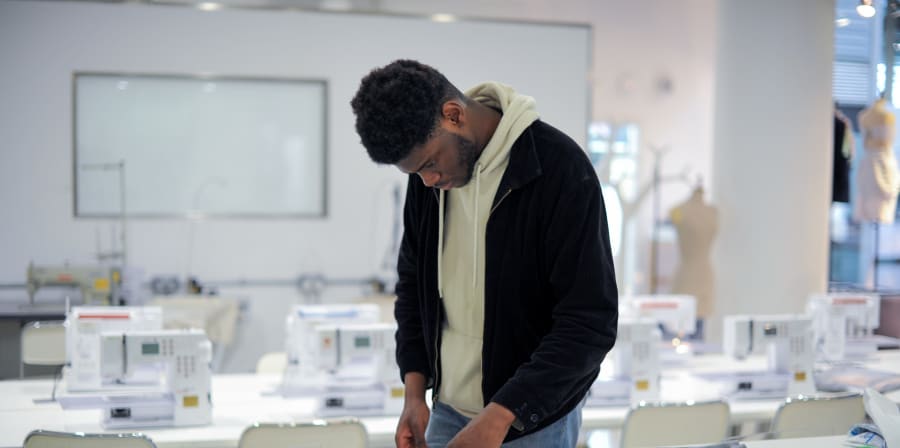 Learn about our Fashion Business and Retail qualifications
Did you know that the UK fashion industry is worth over £32 billion? The industry provides over 890,00 jobs in the UK making it almost as large as the financial sector.
With the industry continuing to go from strength to strength, it comes as no surprise that students are seeking qualifications that can best prepare them for Higher Education (HE) at leading arts universities or equip them with the relevant skills to help elevate their employability. With this in mind, UAL Awarding Body is proud to be hosting Creating Fashionable Futures at the Garden Museum.
Unlock unique career opportunities for your students
Gain an insight and understanding of UAL Awarding Body FBR qualifications. Learn about the career opportunities these qualifications will provide to your students at this interactive event. Get to hear from tutors and centres that have successfully planned and delivered our suite of FBR qualifications using inspiring and motivational methods that equip students with the skills and knowledge to enhance their employability in the industry or progress to Higher Education.
Introduced by FBR Chief Examiner, Justine Head, and lead by tutors Hannah Stacey, Birmingham Metropolitan College, and Judean Hallier, Fashion Retail Academy, you will learn about the course units, year planning, unit delivery and have the opportunity to discuss these elements with our qualification experts.
Hear from our former students' experiences as they discuss the benefits and contemporary nature of these specialist courses along with how these qualifications helped prepare them for progression to aligned HE courses.
Become inspired by the digital and physical examples of student work to establish ways to confidently prepare and inspire existing creative teams at your own institution to see how you can offer this suite of qualifications to prospective students in your area.
The subjects discussed will be current, industry-relevant and will cover the following:
Social media applications
Range Planning Buying and Visual merchandising
Online and physical retail spaces
Selling platforms
Experiential retail
Brand identity
Shop comparative reports
Brand and Market awareness
Trend Analysis and Forecasting
Garment technology
Sustainability and Social and Ethical practice.
Places are limited so we recommend you book your place early to avoid any disappointment.