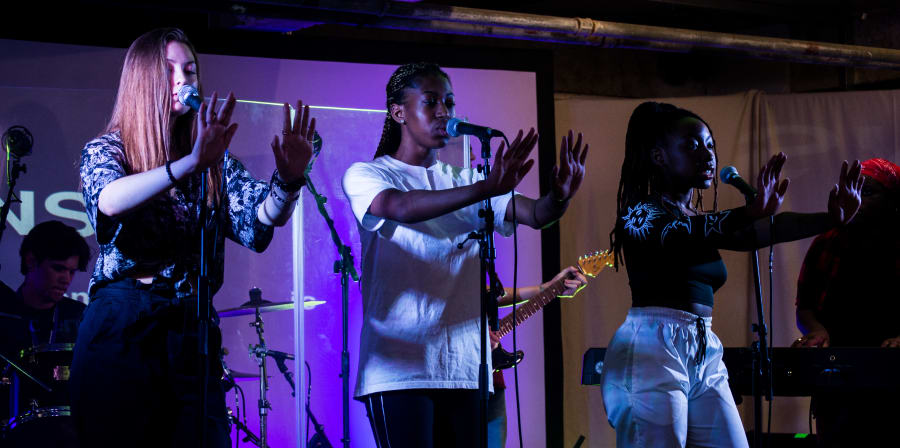 Did you know that the UK music industry is worth over £5.2 billion? The industry brings enjoyment to millions globally and the UK is the largest music market in Europe.
With the industry continuing to grow, it comes as no surprise that students are seeking qualifications that can best prepare them for Higher Education (HE) at leading arts universities or equip them with the relevant skills to help elevate their employability. With this in mind, UAL Awarding Body is proud to be hosting Creating music industry practitioners at Wallacespace Clerkenwell, London.
Unlock unique career opportunities for your students
Gain insight and understanding of UAL Awarding Body Music Performance and Production qualifications. Learn about the career opportunities these qualifications will provide to your students. Get to hear from tutors and centres that have successfully planned and delivered our suite of Music Performance and Production qualifications using inspiring and motivational methods that equip students with the skills and knowledge to enhance their employability in the industry or progress to Higher Education.
Introduced by Music Performance and Production Chief Examiner, Andy Sankey, and lead by tutors Luke Branch, South Essex College, and Nicolas Sykes, Bradford College, you will learn about the course units, year planning, unit delivery and have the opportunity to discuss these elements with our qualification experts.
Hear from some of our students and their experiences as they discuss the benefits and contemporary nature of these specialist courses along with how these qualifications helped prepare them for progression to aligned HE courses.
Become inspired by the student work to establish ways to confidently prepare and inspire existing creative teams at your own institution to see how you can offer this suite of qualifications to prospective students in your area.
The subjects discussed will be current, industry-relevant and will cover the following:
The ethos of the design and approach of UAL Awarding Body
How to create a dynamic and realistic delivery model
Outline of the impact of UAL on design, delivery, experiences
Students voice - experience and expectation
Impact of UAL on design, delivery, impact - attendance, retention, success
Students voice - experience and progression
Panel Q&A
Places are limited so we recommend you book your place early to avoid any disappointment.