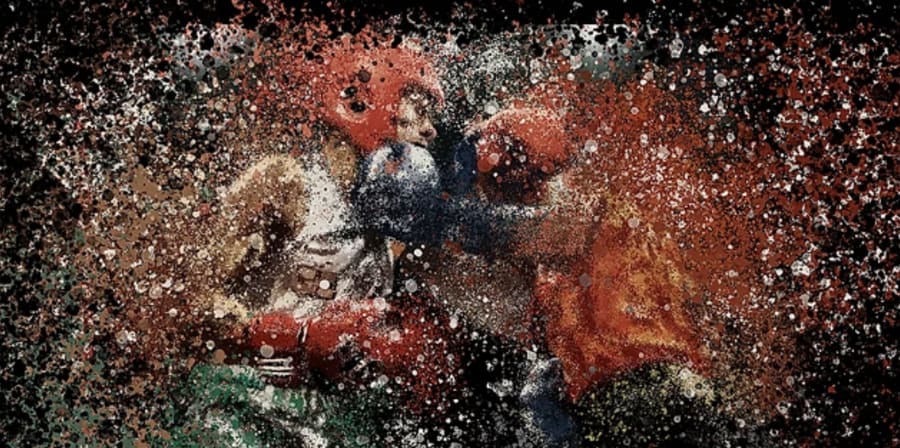 As part of Origins Creatives, UAL Awarding Body will be sharing online exhibitions colleges across the UK have worked hard to build and curate to ensure that students are still able to share their work in lockdown. We caught up with Derek Johnson, Director of the School of Art and Design at West Suffolk College, to find out more about how they adapted to the challenges of lockdown to stay creative.
The Coronavirus lockdown has been a defining time for the School of Art and Design at West Suffolk College. I know it sounds incredibly cheesy – but I truly believe our work at this time has been our greatest ever achievement. A big statement – I know.
It would have been easy to have 'downed tools' and finish early – especially given the first announcement that FMP work would, understandably, not be graded. A slowdown was never going to happen… never even suggested.
We all felt a very real responsibility to our students to keep them engaged, embrace new opportunities, learn adaptability skills and to have a FULL show – a celebration. As we said on day one "The building is closed… but our art school is OPEN!"!
We were already on the front foot as every course had embedded Google Classroom within their delivery culture at the very start of 2020. This meant that when our college closed staff and students smoothly passed into a new mode of teaching, feedback and communication. Of course there were students who were not responsive and others who had significant challenges at home with family, health and resource issues. The staff team relentlessly communicated and supported continued industry. Everybody was brilliant. Indeed, laterally thinking creativity flourished as we all needed to think differently, build bedroom studios, use alternative materials, use family members as models and be 'nimble'. Remarkable things happened… as we know the best art is often born from struggle and limitations.
From the very start of March we could see our 'normal' annual end of year show was unlikely – especially as the first night is attended by over 1200 people. Without any debate the mind-set switched to a full end of year show on-line. It has been tough. Keeping momentum and high spirits with students is never straightforward – and in lockdown has been multiplied.
Gathering 5 images in the correct format from our 420 FE students was a mammoth task. In the final show 366 students completed their FMP, submitted work and are in the final show. This is a full website – broken down into courses and students. The depth and breadth is wonderful. Remarkable. Please take a look.
We are now working with students, staff. artists and new applicants to develop a new body of work exploring creativity in lockdown - entitled "Quaran-Zine". This will become a publication.
It has been a troubled and challenging time. It has been our culture and social responsibility to maintain quality education and engagement with our students – and I am incredibly impressed and proud of what my team and students have achieved – as we feel stronger for it.
Visit Vexed 2020: www.vexed2020.co.uk