Story
Learning through making: a Q&A with Annie Graham
Written by

UAL Awarding Body

Published date

17 October 2022
Share story

In advance of her talk at Teach Inspire Create: Scotland, we spoke to former UAL Level 3 Diploma In Art & Design (Foundation Studies) student Annie Graham about how the qualification pushed her to transform her creative practice.
How did studying a UAL Awarding Body qualification facilitate your progression into further education at the Glasgow School of Art?
The multidisciplinary and playful approach of the UAL course really helped me establish a confidence in making. I was able to discover carving which established my focus on Sculpture.
What did you enjoy most about your UAL Awarding Body course?
I really enjoyed the emphasis on learning through making. This encouraged you to apply your individual interests to each specialism which was super stimulating and engaging. You experience so many new skills and techniques that start to shape how you work as an artist.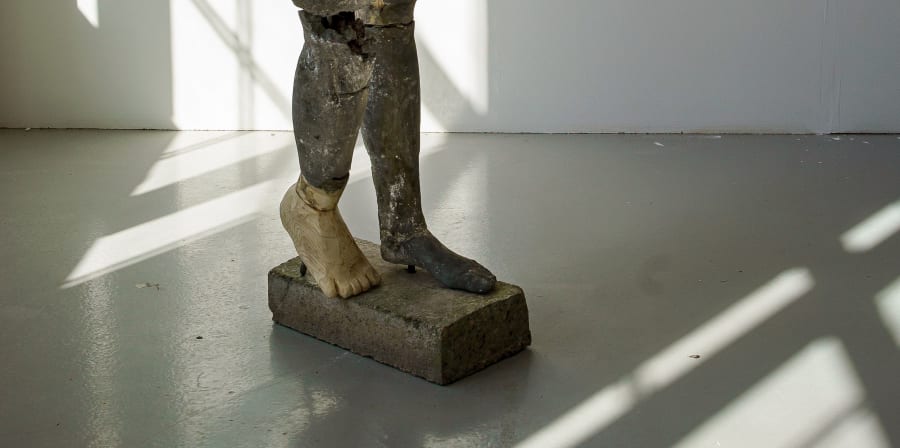 Please can you tell us about what you've gone on to do since achieving your UAL Awarding Body qualification?
After achieving my UAL Foundation Diploma I gained direct entry into 2nd year at the Glasgow School of Art for BA (Hons) Sculpture and Environmental Art. I progressed on to do a Masters in Sculpture at GSA and now I work in the 3D Making Workshop, helping students to create and construct their projects.
What advice would you give to students looking to study one of our qualifications?
Be open to change. You're going to surprise yourself! I started out thinking I was a painter... a year later I'm carving wood for a living. Maybe you're not sure what you want to do creatively yet. That's ok. The UAL qualifications are great because they allow you to transform and find yourself.