Story
Explore how objects influence creativity with Freddie Robins
Written by

Freddie Robins

Published date

26 January 2022
Share story

In advance of her keynote session, Collected - How an affinity with material objects shapes a creative life and practice on 25 February, we spoke to Freddie Robins about her interest in objects and how they play a role in her creative practice.
Hi Freddie, thanks for talking to us today. To get started, can you tell us a bit about how and when you first realised that you were intrigued by objects?
My mother always liked things. Over the years she built up collections of fairly mundane objects – bells, ducks, matchbooks and stamps. She was almost obsessed with shopping and loved jewellery, clothes, shoes and ceramics. To be honest I never enjoyed her actual collections but it obviously got me started on really 'seeing' and valuing material objects.
How do you use the objects that you collect as a starting point for creation?
We live surrounded by objects so they permeate every aspect of our lives. They do not start a piece of work in a literal way but the visual pleasure is always there. Dust is a constant battle. We try to keep things in glass cases but have too many objects for them all to be housed this way. Whilst dusting and cleaning may seem like a chore it is also a pleasure because you get to handle objects and see them close up. You rediscover things that have been lost in the crowd. Sometimes I have used objects from our collections, or surplus to our collections, in pieces of work but I am more likely to collect new objects for this. I love the detective work, or sometimes pure serendipity, of finding objects that I want.
Do you have any advice for how students and teachers can use objects in lessons?
Objects have traditionally played a strong role in art education, especially in observational drawing. Whilst this may not seem very progressive it offers you the chance to spend dedicated time with something, to really look. Drawing offers you thinking time. There is always too much emphasis on the visual so I would encourage students to handle an object, smell it, listen to it, maybe even lick it? Think like babies do when they first encounter something. I like the idea that you might give a student an object and then ask them to deduce what it is and it's (his)story. Their answer might be based on their existing knowledge, history and facts. They might operate like a detective looking for clues or they might just fabricate a (his)story. Trying to remake an object made by someone else is also a great lesson. I love the work of designer Thomas Thwaites who tried to build an electric toaster from scratch. He has given a TED talk on it and published a book. The attempted reproduction of an industrially produced object takes him on a fascinating learning journey.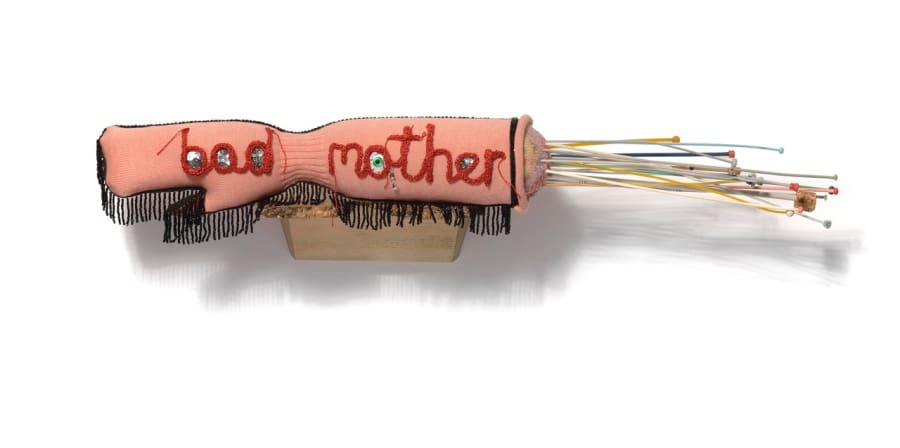 As well as being an artist, you have had a long career in education. What drew you to teaching initially? And how has this journey evolved?
I am going to be completely honest here. Initially, it was a pragmatic decision as I needed to earn money, didn't want a textile design job, (mind you it was 1989 when I graduated from the Royal College of Art and there weren't many jobs to be had), and could see that my work was difficult to sell. At the time an MA from the RCA was a license to teach. However, I loved the interaction with students, the sharing and acquisition of knowledge and the bridging between the 'real' world and academia so I just kept on teaching moving between various different Visiting Lecturer roles at different institutions from Foundation level to PhD. I have also taught in adult education, community education and with adults with Special Educational Needs. This last form of teaching was challenging but incredibly invigorating. I never teach in schools. I hated school and never want to be in the classroom. Although my entrance into education was through financial need it has grown to become an essential part of my creative life and identity. In 2015 I acquired my Postgraduate Certificate in Education for Art, Design and Communication, at UAL. I thought that this would precede a break from education, enabling me to return at a later date with an appropriate qualification beyond my MA but it just made me fall in love with teaching. Those who can do, those who care to teach.
How do you balance your teaching and work as an artist?
With huge difficulty! The teaching always invades my studio time as I have a tendency to put the student's needs first. I believe that this makes you a good teacher but it does your studio practice no favours. Consequently, I spend a vast amount of time working. I am a workaholic and my studio is only a few steps from our living space so it's easy to move between domestic life and studio life.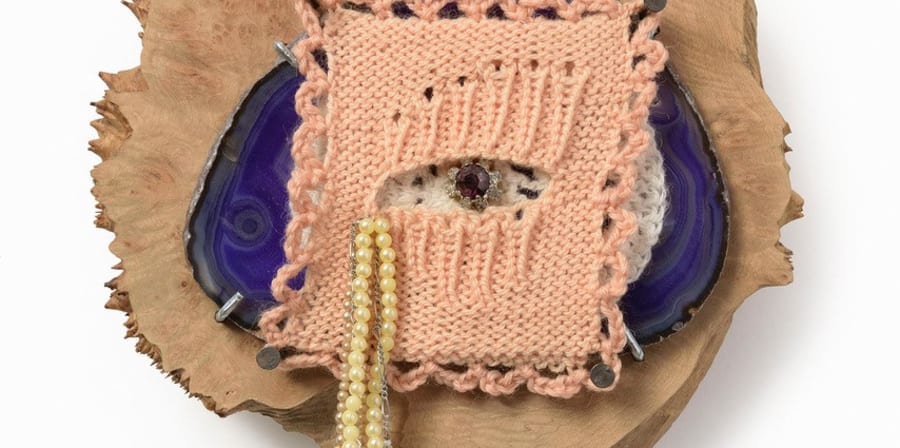 Can you tell us a bit about how you and your husband decided to found Blackwater Polytechnic and what it has meant for your lives?
The polytechnic started as a joke when we were converting a sixteenth-century timber-framed barn to live and work in. The barn is on the family blackcurrant farm in North Essex. There was a need to retrain ourselves and our construction team in order to be able to complete the project how we envisioned it. The builders that we worked with had good skills in very specific areas of building but they had had no aesthetic or creative training, purely skill, and often hit difficulties undertaking the tasks that needed to be done. We had to teach them how to find creative solutions to complete the build so we started joking that they were studying at our institution. Paid to study with a full grant. We named the polytechnic after the Blackwater River that runs through the land that our barn is on. There is no hierarchy at the Polytechnic, no Professors, no Deans or Chancellors and there is no Research Exercise Framework. There is just creativity, learning, teaching and sharing. We mourned the loss of the polytechnics and what they offered in the educational landscape. The Blackwater Polytechnic combines construction, farming, forestry, art, craft and collecting. These are the activities we have committed to by living in this place in this way. How we resolve the tensions between those disciplines and our lives is the material and project of the Polytechnic. There are five core members of the Polytechnic but ironically I am the only one that actually attended a Polytechnic. The members all live within 1.5 miles of the Polytechnic. I am also the only one not born in Essex.
---
Inspire Keynote: Collected - How an affinity with material objects shapes a creative life and practice with Freddie Robins
Date: 25 February 2022
Time: 3 – 3.45pm
Location: Online
Price: free