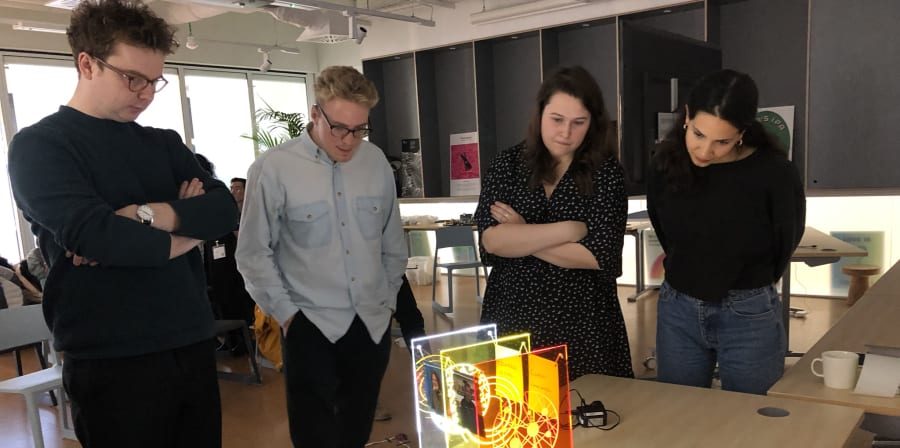 Between January and March 2019, MA User Experience Design students were asked by one of the UK's leading UX agencies, Fjord, to create both physical and digital prototypes of public-facing interventions which would challenge how we interact with shared urban spaces.
During this collaboration, MA User Experience Design students explored how urban interventions can be both digital and physical, and embarked on a thoughtful exploration of genuine interaction between citizens and technology.
Digital interfaces have changed our notions of the spaces we inhabit. The new space is the digital plane, which is synthetic, intangible and often opaque.
Software is used today to organise urban life in ways just as significant as the ideas of city planners and urban designers.
This collaboration gave students the opportunity to learn that as designers, they have a chance to shape these technologies for public good and to demonstrate how they may be configured for ethical and inclusive participation.
Impressed with the work created by the students, Michael Pecirno, Senior Design Researcher at Fjord, commented: "we witnessed a quality of work from some of the students that were on par with what we'd find coming out of our studio. What was most exciting was their willingness to pick up new things so quickly."
Find out more about: