The three agencies set very different briefs, each of which tasked students to create design propositions on issues ranging from public trust, urban space, and sleep.
"We had to create an experience that focused on the active outcome of sleep," student Patrick Bull explained, "while our final piece was an exhibition and app integration for sleep during a person's menstrual cycle.
"In the beginning the challenge was finding a line of enquiry that interested us all as a collective, but as we progressed it became who exactly we wanted our experience to be for."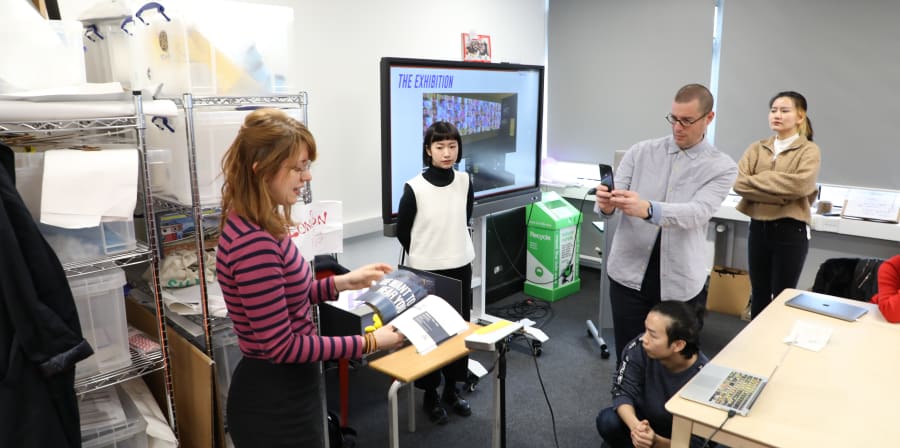 Tom Stobbs, Operations Manager at Applied Works, said: "we were really impressed with how our groups responded to the brief. We are a research-heavy agency and were impressed by the breadth and depth of research and the quality of the students' insights, as well as the clarity with which they communicated their process and direction of their proposals."
Michael Pecirno, Senior Design Researcher at Fjord, agreed, remarking: "we witnessed a quality of work from some of the students that were on par with what we'd find coming out of our studio. What was most exciting was their willingness to pick up new things so quickly.
"For instance, we suggested a group explore the concept of a diary study to better understand the needs of their audience. After speaking about it for not more than five minutes they jumped straight in and ended up learning an entirely new methodology."
MA User Experience Design is a professionally-focused, design-led course, and students are regularly tasked with responding to live industry briefs. Speaking about current challenges in the industry, Michael spoke of a tendency towards specialism.
"One of the big challenges right now is a silo-ism of skills," Michael said, "which isn't necessarily a bad thing. What it means is that, instead of getting all-round designers, we're getting people who only know wireframing or user testing or information architecture.
"The problem is when people don't care about other areas or don't wish to understand them, and that can lead to a big disconnection between understanding the whole process and the value that different specialities add to projects."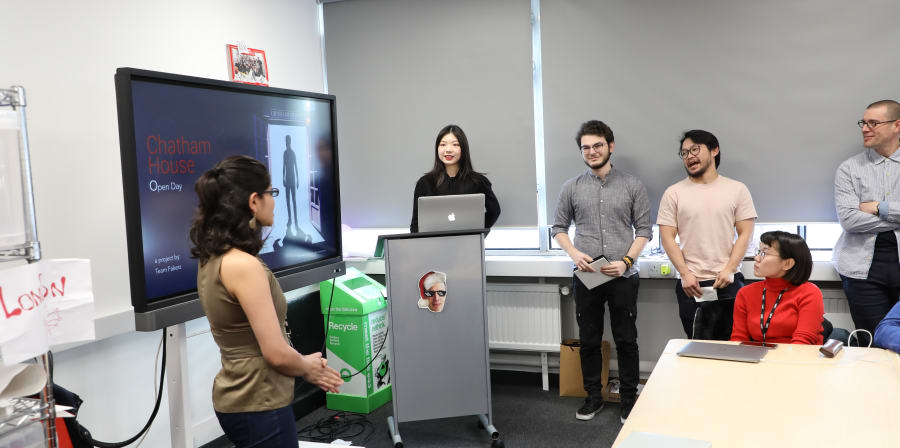 Speaking of advice for students going into the industry, Tom said that attitude and communication skills were the most valuable. "Technical skills are always welcome," Tom said, "but not as important as these can be developed in the workplace."
Tom also remarked on the importance of knowing your worth and keeping close with contemporaries. "Don't be afraid to ask for work," he said, "but don't do unpaid placements. Keep in touch with your cohort and try and maintain and grow your network as much as you can."
Michael remarked that staying open to new ideas was important and encouraged anyone starting out in UX or considering a career in the industry to learn as much as they can.
"Remember that every role has a purpose, and that UX projects are also part of a bigger thing," Michael said. "Be ambitious. Be willing to learn new things. And be open to shaping this field for the better. It's extremely new in the grand scale of things, and there are a lot of directions in which it can be taken."