London College of Communication's MA Design Histories and Futures investigates the global history of design and material culture.
The new course, which is due to launch in Autumn 2020, has been developed to prepare students for curation and research in design, providing access to extensive archives and leading practitioners.
We spoke to Reader in Graphic Communication, Ian Horton, about the new course and what students can expect.
Hi Ian. What is Design Histories and Futures?
Design very often looks to the past. But we don't always think about the impact that design history could have on the future. We sometimes think of design more as a practice of making rather than how we reflect on something.
The course is designed to get students engaged in looking to the past as well as looking forward, because you've got to look to the past to have an idea as to what the future might be.
The course is also unique compared to other design history courses in that we're also looking for practitioners to come onto the course – not just people who come from a design history background or cultural history background.
We want people who have some experience of the industry and want to re-evaluate what their practice is and what it does.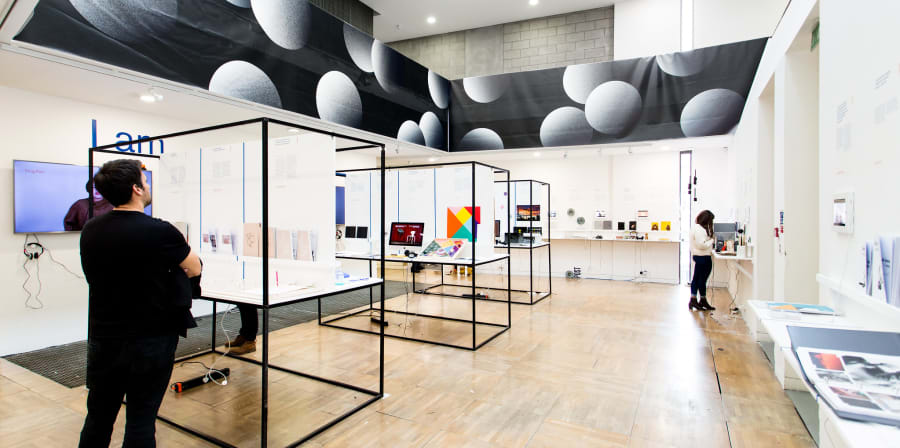 Who can apply for the course, is it strictly those from a design background?
You wouldn't necessarily have to have a design background. You could come from a writing practice such as journalism, or marketing and arts management.
It's entirely possible for film to be used rather than a written outcome, so arguably students could come from documentary or photography backgrounds, where their primary aim has been to communicate using those forms. The subject matter could be all sorts of things.
How is the course structured?
Part of the course would be assessed through group work in a collaborative unit, which would also entail collaboration with other courses. Students would work together to archive and curate design, as well as to identify archives within the university and special collections.
We've got very substantial archives within the university, many of which reflect our history and subjects we teach. These range from the very well-known, such as Stanley Kubrick, but also archives for our history. We've got the Tom Eckersley archive, who set up the first graphic design course in the world at LCC.
We also have a unit called design criticism, where students will be asked to contribute to an online journal which they will curate with input from tutors. On one level it will be a teaching space, but also a place where people can build upon their portfolios.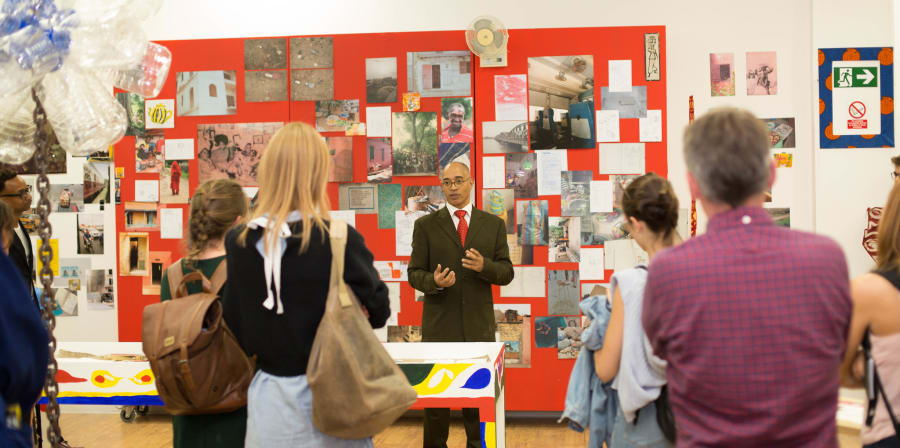 How much does ethics, responsibility, and sustainability inform the course?
They inform it through the main unit which is global histories. We want to draw from our international students here, and what they themselves bring to the course. We also discuss issue of sustainability in the futures unit. We talk about the age of the human and the Anthropocene. I think if we're going to deal with what are very large challenges, we need to address ecologies in the natural world and the ecologies we've developed. What role can design play.
What kind of careers could the course prepare students for?
The course is unique in UAL and within design history courses, in having a component that prepares you for higher academic study. We will give you a space to do initial research and receive focus and feedback during the process.
Why has this course been developed and why now?
I don't think we could create this anywhere else as a design history course in that it's taught by actual practitioners, rather than just historians.
We've got very well-established history courses, but hardly any are opting for the approach we are – many seem to be firmly locked in the past.
We have a new way of thinking about design history, which is not just about the past but the future, too.
Find out more: