London College of Communication (LCC) graduate Zula Rabikowska was recently awarded the Emerging Talent Gold Award by one of the most influential organisations in the industry for her project, Citizens of Nowhere.
The Association of Photographers (AOP) was established in 1968 to celebrate excellence in artistic practice, and continues to promote, protect and educate photographers at all levels. For over 35 years, their annual AOP Awards have celebrated exceptional work by photographers across the globe, with an Emerging Talent category launched for the first time in 2020 to celebrate a 'new wave' of photographers who have been practising for less than 3 years.
Zula graduated from LCC's MA Photojournalism and Documentary Photography course in 2019, and in October 2020, was announced as the inaugural Emerging Talent Gold Award-winner in recognition of her recent work, which threads together analogue portraits through stop-motion to explore themes of migration and belonging.
This success was later followed by the news that she had been awarded a prestigious Mead Fellowship from University of the Arts London (UAL), which provides successful applicants up to £10,000 of support to develop their creative practice. Open to both current students and alumni, Mead Fellowships also help applicants to develop key skills such pitching and developing project proposals.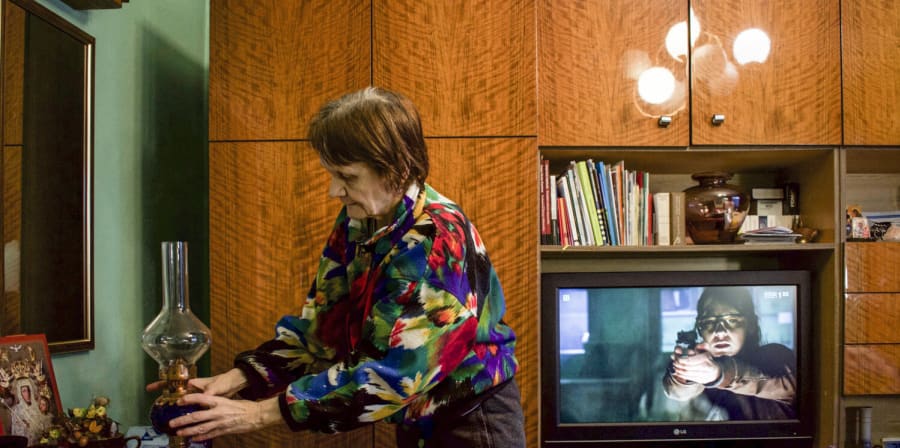 "A bit of self-confidence, a bit of self belief and perhaps some useful contacts"
During her time at London College of Communication (LCC), Zula enrolled in our Industry Mentoring Programme, which brings together postgraduate students with experienced mentors to help them navigate their future in the creative industries. Zula was matched with photographer and former LCC academic, Graham Diprose, who was able to share his experience and guidance to support her career plans.
"I reckon that I am Zula's 'cheerleader' more than anything else. I'm certainly learning as much from her as any advice that I may pass on, and quite possibly far more," he said.
"She had numerous beautiful projects already before I met her, and these have brought her a number of exciting and prestigious awards over the past year. I can take little or no credit for any of them, other than to encourage her to really go for any opportunity or competition that came her way. The rest is all totally down to her talent and very hard work.
"The role of a mentor isn't to teach or even necessarily to find someone a job yourself, but it is about making them more employable, and most of that is just instilling a bit of self-confidence, self belief and perhaps some useful contacts from one's Little Black Book!"
We caught up with Zula to discuss her exciting achievements, her time at London College of Communication, and the ways in which our Industry Mentoring Programme has helped to kickstart her career.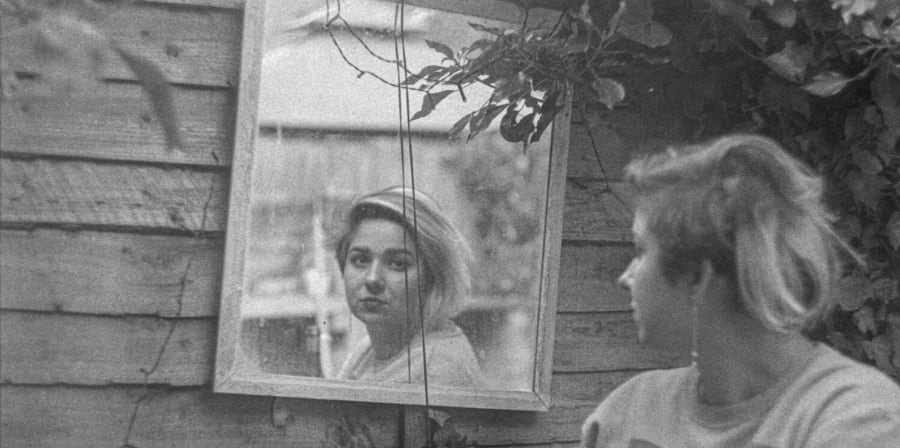 "National identity, displacement and longing"
What first attracted you to photography?
I'm interested in stories and storytelling: my BA was in English Literature and French, and I later completed an MRes in Postcolonial French literature and lived in the Caribbean. I also taught English as a foreign language and worked in China, South Africa and India. These experiences encouraged me to perceive the world from a different perspective, which led me to learn about documentary photography and photojournalism.
What are some of the major themes and approaches across your work?
I was born in Poland but I grew up in the UK, and my whole life has been underpinned by reconciling this dual identity. My art practice is influenced by my own experience of immigration, and I explore themes of national identity, displacement and belonging.
I often work with both digital and analogue photography, and I also incorporate archival images and documents to challenge conventional visual storytelling norms.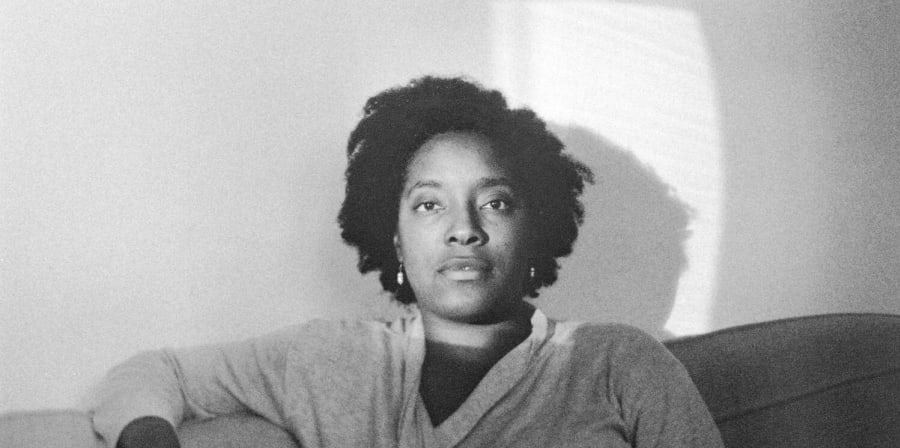 "Changed my life forever and helped me to re-orientate"
Why did you decide to study on the MA Photojournalism and Documentary Photography course at LCC?
After finishing my BA and MRes, I ended up working in finance, and later, as an operations manager for various start-ups. Deep down, I'd always known that I needed to be doing something creative, but I was scared to take the leap. I wasn't sure how to go about changing my career or how enter the photographic industry.
I've always done photography on the side, and a few years before doing my MA, I started taking it more seriously. I started off by doing evening photography classes to improve my skills and to test my commitment to the field. Through research, I discovered the MA course at LCC, which was exactly what I needed at that stage in my life.
What were the highlights of your time at the College?
There were so many highlights whilst I was doing the MA! From amazing technical resources to hours spent experimenting in the darkrooms and meeting like-minded students; from feeling inspired by incredible and patient tutors to spontaneous group photography exhibitions in abandoned buildings in Peckham.
This 15-month period changed my life forever and helped me to re-orientate my career as well as my own personal trajectory.
How did taking part in the Industry Mentoring Programme help you to develop your career and your practice?
I feel lucky that I've been able to meet and work with Graham Diprose. Our regular meetings have helped me to develop my ideas, and have also given me confidence to approach other professionals in the industry.
Graham has also been very helpful in giving me feedback regarding grant applications and portfolio submissions. He has introduced me to a wide range of his colleagues, which is the perfect stepping stone for a recent graduate trying to enter the field of photography.
"Myself and my family are in constant flux, forever changing and adapting like our immigrant identity"
What inspired you to create your award-winning Citizens of Nowhere project, and what was your creative process like?
Brexit was a big turning point for me on both a personal and professional level. In 2016, Theresa May said: "If you believe you are a citizen of the world, you are a citizen of nowhere. You don't understand what citizenship means." This really struck a chord with me, as I always felt that my life was torn between two cultures, languages and countries, and I had been stewing on these feelings for a few years. The Brexit referendum was the first time when I became acutely aware of my 'otherness' and 'unBritishness' as I was unable to vote. In 2019, I came up with the idea to channel my personal experience as a Polish immigrant living in the UK into a creative project.
Citizens of Nowhere is an experimental stop-motion animation created from medium format and 35mm analogue portraits of myself, my sister and my mother in our family home in East London. I wanted to imprint the journey of migration into the physicality of the image and soaked my film rolls in salt water from the English Channel to mark the geographical identity of the British Isles. This resulted in different degrees of distortion, which mimics the required process of 'naturalisation' and visually represents the degree to which immigrant identity is eroded.
I also used a process known as 'red scale' where colour negative film is loaded backwards and images are shot through the protective semi-transparent layer on the back, resulting in a reddish-orange filter. Through these processes, I was able to explore my own feeling of 'un-belonging' within British culture and society.
Physical journeying and displacement underpins any migration journey. I printed out the analogue portraits and created a stop-motion animation to incorporate further movement in my work. As a result, the portraits of myself and my family are in constant flux, forever changing and adapting like our immigrant identity in the UK.
I was over the moon to have been named as this year's Emerging Talent in the AOP Awards and to see my work published in the Guardian. This was a real confidence boost and has encouraged me to keep working on personal topics in the future.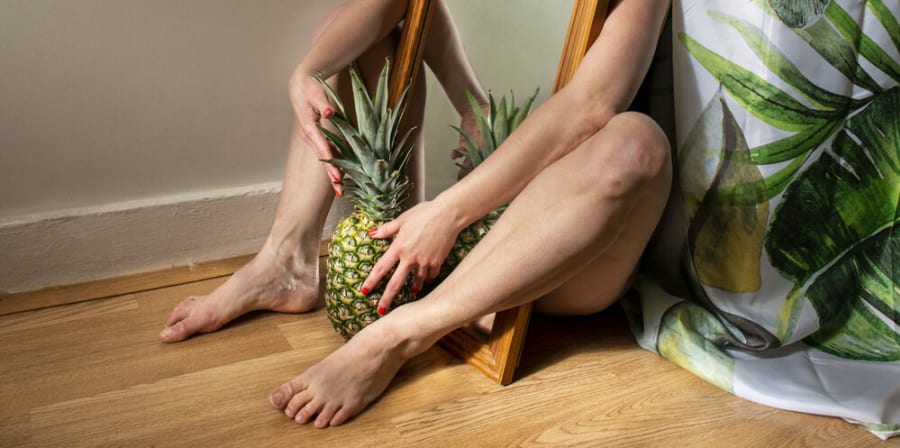 "My course had equipped me with research and practical skills"
What have been some of the stand-out moments of your career journey since graduating from LCC?
I finished my MA in December 2019, and a few months after that, pretty much the whole world went into lockdown which made it an incredibly tough time to break into a new industry. However, my course had equipped me with research and practical skills, and I ended up channelling my creativity to create a photographic project, Untried Realities, which was selected as one of the finalists for the Prix Levallois this year.
In April, I was also inspired to start my own organic darkroom in my bathroom, and in August 2020, I had my first solo photography show in Hackney.
Some of the biggest highlights have included showing my MA project on the BBC in 2019 and winning the PDN Ed Photo Competition, as well as the AOP Emerging Talent Award in 2020.
What are you up to currently, and what are your future plans?
I'm currently working as a freelancer between London and Poland, and have taken on commercial as well as portrait commissions.
Last September, I temporarily moved back to Poland as I have 2 projects in the works which require me to be in the country. After I arrived, the abortion ban happened, which led to a series of strikes across of the country. I've been documenting the situation and also wrote an article on the topic for the Calvert Journal.
In 2021, my plan is really to focus on a long-term project which investigates what contemporary Eastern European identity looks like.
Related links