For over 125 years, London College of Communication (LCC) has supported the future of the creative industries through industry-led teaching and inspiring work designed with skill, playfulness and empathy.
One of our founding organisations, the St Bride's Institute, was originally established to offer specialist printing education, and the legacy of the printing industry remains an important thread of our identity today. Throughout the 20th century, many of our students were drawn to the trade, enrolling on courses that explored the potential of its evolving technologies and production processes.
By the 1950s, we were known as the London School of Printing and Graphic Arts, and our Printing and Technology course was respected across the globe for the strength of its teaching and resources. In 1953, we welcomed students from as far afield as America, Cambodia, Ireland, Egypt, Iran, Italy and Nigeria, who went on to explore subjects ranging from photography and lithographic drawing to technical science and warehouse operations. Throughout their studies, the group were taught by true pioneers of industry, including celebrated designer Tom Eckersley and draughtsman Harry Beck, who designed the modern London Underground map.
For many of the class, a number of course highlights involved their trips into industry, where they explored the art of paper-making at the Bowater Paper Mills in Kent and the kaleidoscope colours of ink production at Lorilleux and Bolton in Tottenham. They also went to Aylesbury to watch letterpress machines print Reader's Digest at Hazel, Watson and Viney, and learned about typesetting and typeface design at the Monotype Corporation Works in Surrey.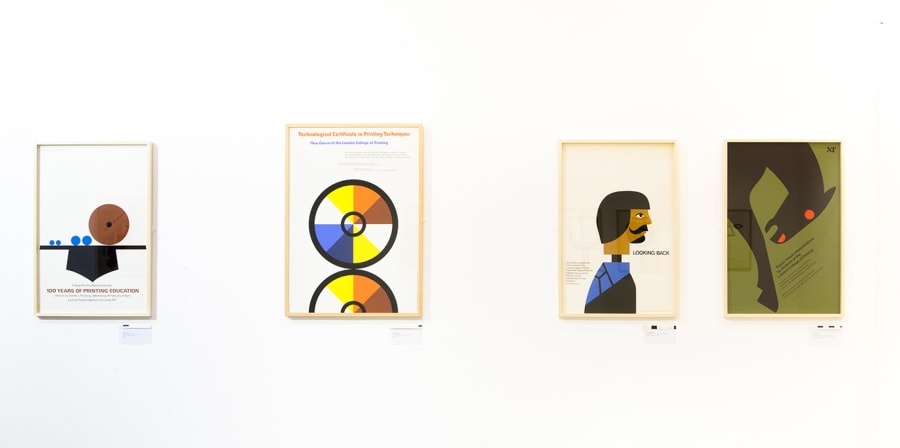 "Many an escapade"
Alongside a passion for print education, our 1953 cohort were also able to explore life beyond the classroom. An early incarnation of our Arts Students' Union, the Graphic Arts Students Association (GASA) also offered a key way to meet a range of different people and to participate in lots of exciting activities.
"We were all members of GASA, and many of our group were Office Holders at one time or another," says graduate Mac Denison. "Our logo showed an eagle with an artist's brush."
Fellow graduate Donald Neale also has fond memories of the GASA, as well as frequent friendly competitions – "many an escapade" - with other colleges across London.
"The annual Lord Mayor's Show was a real highlight of the year," he says.
"We 'took on' King's College on the other side of the river by trying to grab their scarves and capture Reggie - their bear mascot which was normally chained to Catesbys Linoleum Shop on Tottenham Court Road. We kept such trophies in our Common Room, which also included a 'No Waiting' sign pinched from Park Lane in Richard D's Bond car."
Students could make the most of a sailing club with its own dinghy, or 'snipe', with activities coordinated by their binding tutor, Mr de Coverly.
Throughout the years, they built close friendships with one another, often meeting outside of term at parties organised in family homes across the country.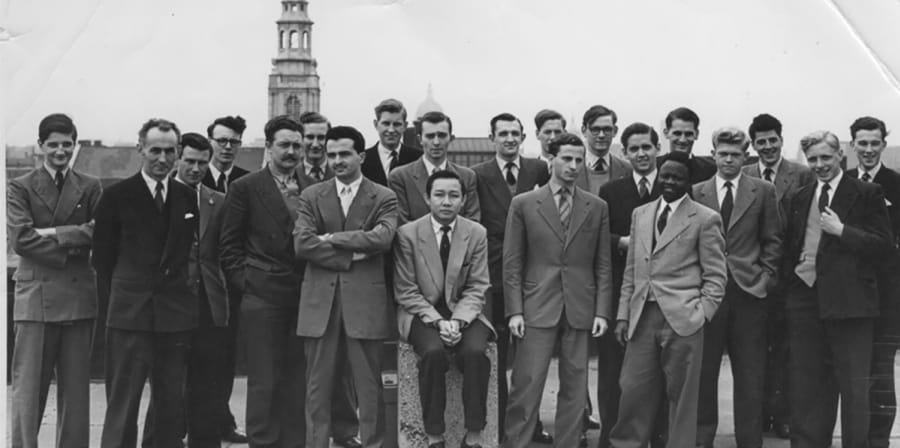 "A friend from college days who you could trust"
The Printing and Technology students graduated from their course in July 1956, when those based in Britain began their 2 years of National Service. From 1958 onwards, they were sure to keep in touch with each other and arranged a number of gatherings across London.
Donald explains that it was important to stay connected with his fellow graduates long after graduation and throughout his career.
"The members of our group had built up strong bonds by virtue of enjoying our time at London School of Printing. One of the great things about this friendship was the ability of members of the group to help each other with production, which was very helpful on a number of occasions and a benefit to all.
"We were able to talk openly about problems and to find answers. Often a job could be handled better by firms that had the right equipment, and so outwork (or outsourcing) was a common practice. It made life a lot easier when dealing with a friend from college days who you could trust."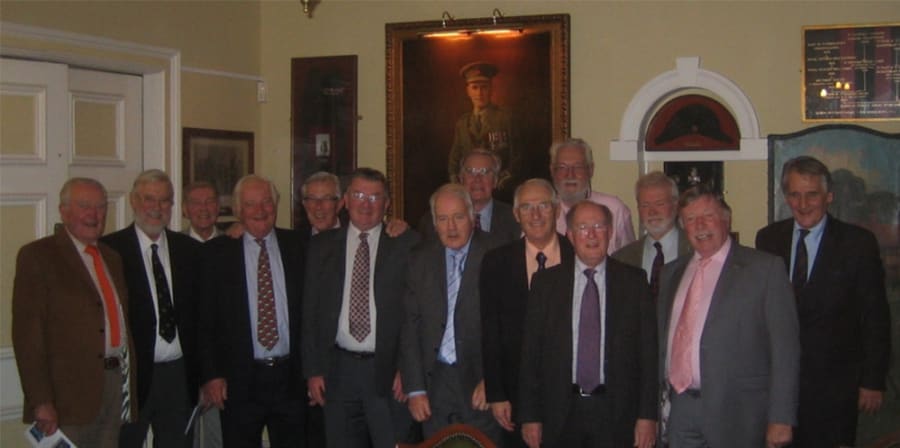 "A true example of the value of friendship"
2003 marked 50 years since their first meeting, which prompted the group to organise a celebration at the Stationer's Company and Little Ship Club. Each year since then, they've continued to meet regularly to celebrate their shared history and achievements.
Plans to host a final event in 2020 may have been postponed due to Covid-19, but it's hoped that 2021 will bring an opportunity to mark their extraordinary journey together.
"We've achieved a remarkable run of some 67 years from when we first met, and demonstrated a true example of the value of friendship," says Donald.
"My advice to current students would be to keep a very close eye on developments, to go on as many visits as you can to see how other industries work, and – importantly - to have fun together as a group."
Related links: