Our Cultural and Communities Partnerships Manager explains why connecting universities, cultural organisations, businesses and local residents is vital for creating meaningful impact.
As the world navigates new ways of working, learning and communicating, it's more important than ever to feel connected to each other: not only with colleagues and friends across the College and University, but with organisations and individuals in the wider world.
Gill Henderson is Cultural and Communities Partnerships Manager at London College of Communication (LCC). Since joining the College in 2015, her role has focused on building external relationships between LCC and local businesses, groups and organisations. She also contributes to wider projects and strategies around community engagement, placemaking and the creative economy.
We caught up with Gill to discuss her passion for community engagement, the importance of empathy and placemaking, and her advice for building successful, long-lasting partnerships and collaborations.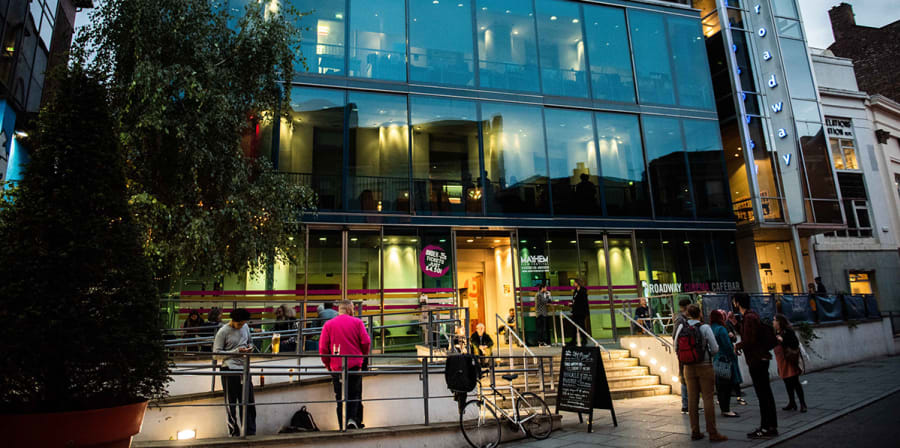 "There's something so satisfying about seeing people leave a film feeling inspired and elated"
Tell us a little bit about your career journey so far – what first drew you to working with communities in the creative and cultural sectors?
I studied English and Drama at university and originally wanted to be an actress. By good fortune, and purely by accident, I ended up working for the British Council. An opportunity came up in their Film Department - and so I started working in film. My role involved promoting British film overseas, working with film festivals and all that kind of stuff, which was amazing. I love film, but I also find people utterly fascinating - especially those who've come from a different place to me.
At that time, Channel 4's Independent Film and Video department was supporting filmmakers from non-traditional backgrounds who wouldn't have normally got into television through the franchised workshop scheme, which was headed by a fantastic guy called Alan Fountain. I did a lot of work with those workshops including BAME-led ones, alongside working with Feminist film groups like Circles, Cinenova and Cinema of Women.
After I left the British Council, I freelanced in film, ran film festivals, and ran the Broadway Cinema in Nottingham for 4 years, which is how I got involved with the ways that arts and culture connect to the development of an area. I worked closely with the City and County Councils on initiatives around widening audiences and building the local economy. Outside London, people in the arts work closely with local government a lot more, and I found that I enjoyed that kind of work. I had a great team at Broadway, and there's something so satisfying about seeing people leave a film feeling inspired and elated.
One of the best things we ever did was show Mathieu Kassovitz' La Haine. Because it's a subtitled film in black and white, people said to us, "You'll never get the youth audience in. They won't get it." In fact, lots of kids saw the film and loved it. I find it frustrating when people make assumptions and try to pigeonhole audiences – they'll make their own decisions about what they're interested in. Make things accessible, but don't patronise others by assuming they won't 'get' something.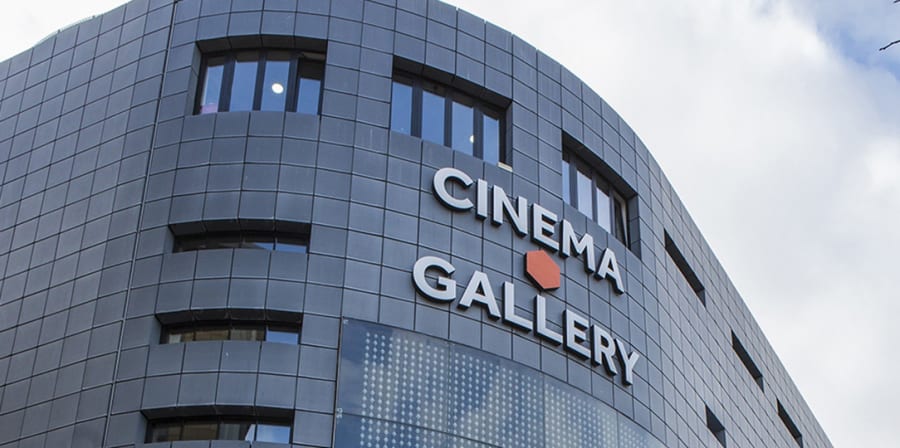 "Identifying with place is important"
After the Broadway, I ran the London Film and Video Development Agency for about five years. We made an active decision to support BAME production companies and film festivals who were showcasing exciting, diverse work. I then joined FACT in Liverpool when the city was starting to develop its Cultural Quarter. I worked closely with universities on culture and creativity initiatives which encouraged graduates to stay in the city and feed back into the sector.
I moved back to London to run Create KX, an agency which supported creative and cultural activity around the development of King's Cross. I worked with Camden and Islington Councils, as well as cultural organisations like Wellcome Trust and Argent, who as developers were prepared to invest in creative projects and art commissions. It was an exciting time, but then the Financial Crisis happened, funding for creative industries projects vanished and we made the difficult decision to close.
I went freelance again, and amongst other work, I did a series of projects with Dani Salvadori at Central Saint Martins, which had just moved to the Granary Building. In 2015, this job at LCC came up and here I am! Working with communities brings together a lot of the things that I'm really interested in. I'm passionate about the areas where I work - identifying with place is important. I live locally to LCC, so I know a lot about the background and history of the area, and I'd already made some contacts. I also like working with local stakeholders and partnerships. Most of all, I enjoy getting to know local communities and organisations in much more depth.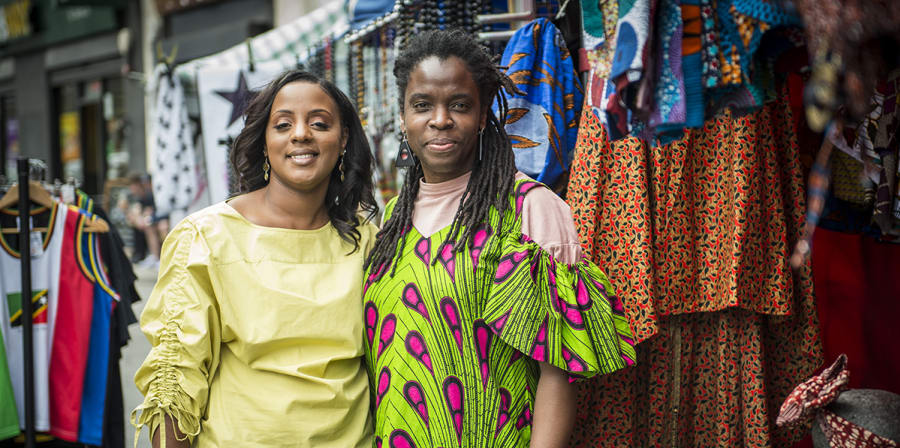 "By their very nature, communities are also very intersectional"
How do you define the idea of a community, and what are some of the key things to consider when working in community engagement?
Communities are fluid, particularly somewhere like inner-London. Wherever you get inflows and outflows of people, there's change. Even in more fixed areas, the essence of a community may remain the same, but it'll always shift and reshape.
By their very nature, communities are also intersectional: you'll always find points at which they come together. They're never homogenous, and the trouble is when people tend to concentrate on one aspect of one community without seeing the wider picture, which leads to missed opportunities.
Even when you try to section communities into separate areas like business, residential, or cultural and creative, you recognise that there's a lot of crossover: for example, 'business' can mean anything from international developers like Lendlease to John Otagburuagu, who runs Black Cowboy Coffee outside the station. These kinds of complexities are what makes my work so interesting.
The connection between a university and the area it serves is important: not just through student projects, but lots of other areas too. My mantra is that our work must always have a tangible benefit for the communities we work with. I think we need to use our longevity to create more long-term, sustainable relationships around us.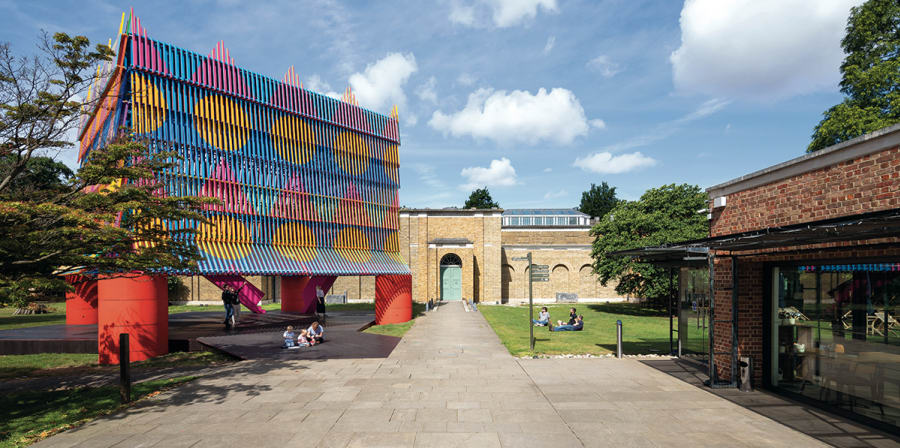 "Sometimes, opportunities come up when you weren't anticipating them"
Who do you often collaborate with, and how do these types of relationships begin?
I work with creative and cultural organisations, residential communities, and businesses, most of which are across Southwark and Lambeth.
I look to build relationships with partners who have the potential for multiple projects and can meet us at a point of mutual benefit. I look for projects that will provide something of real value to our students, because that's the other bit of the equation: our work needs to have value for their learning experiences. A lot of people approach us directly or come through filters like Talent Works.
Currently, we're building a good relationship with Southwark Council, and many of our projects have been in collaboration with them. I'm also keen to do more work with, for example, the Southwark Pensioners Centre, which sounds like it's a cosy little place for knitting, but actually runs an amazing range of dynamic and inspirational activities for older people. We're also developing a strong relationship with Dulwich Picture Gallery. Their Engagement Team are genuinely invested in getting different voices heard.
Community and partnerships work is quite organic. You can try to build a strategy, but it starts with listening and having a conversation, and then ideas stemming from that. You've got to be receptive, because things change, and sometimes, opportunities come up when you weren't anticipating them.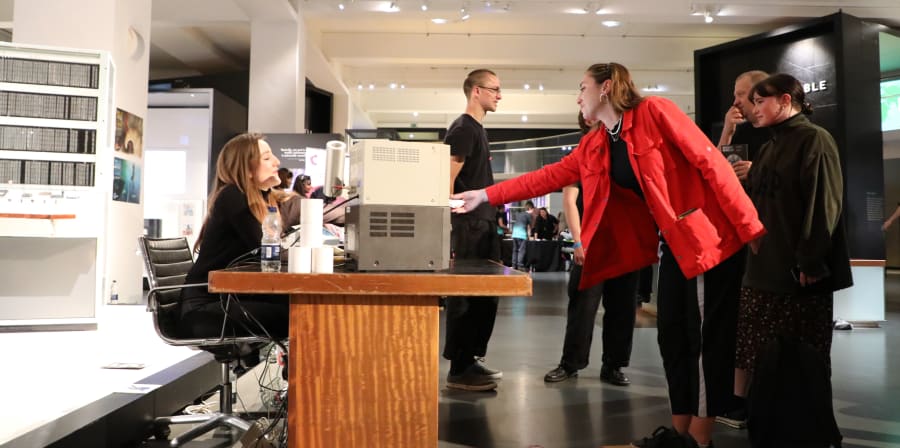 "When you blend creativity and empathy together, you end up with some lovely projects"
What have been some of the stand-out projects that you've seen or been involved with during your time at UAL and LCC?
In terms of my own projects, I'm particularly proud of Where Walworth Eats. It delivered what it needed to deliver, enabled us to connect with all sorts of people who were also doing healthy eating projects, and I'm now talking to Southwark Council about supporting food businesses through public health. It was an idea which had a ripple effect, deepened our central relationships, and genuinely helped 27 local businesses.
Although it's not totally local, I think Vivienne Francis' Refugee Journalism Project is absolutely brilliant. The holy grail of working with communities is finding a need and meeting that need using particular skills, expertise and experience. Using our expertise to work with migrant and refugee media journalists, editors and radio producers to tell their own stories creates much richer content than narratives told through a single prism.
I always enjoy seeing the ways that Joel Karamath's BA (Hons) Interaction Design Arts students engage with external collaborators, like the Science Museum or LCC Studio. Their interactivity and playfulness enables them to engage with people, and they understand the impact of their creativity and imagination on audiences. When you blend creativity and empathy together, you end up with some lovely projects.
I also have a huge amount of respect for Claire Swift, Director of Sustainability at London College of Fashion. She and her team have been working with communities over years, and again, that's the thing – you build relationships over the long-term, you don't just create them overnight. Poplar Works has been a complex project with a huge range of partners, all of whom have different expectations and agendas. It's such a great idea, and Claire and her team are so committed to it. They're really inspirational.
But the jewel in the crown for LCC must be Talent Works, where our students' creative and design skills support local charities and social enterprise to communicate their messages. It's a perfect example of our skills and expertise meeting an identified need, and it's been a huge success, learning, evolving and iterating over 4 years.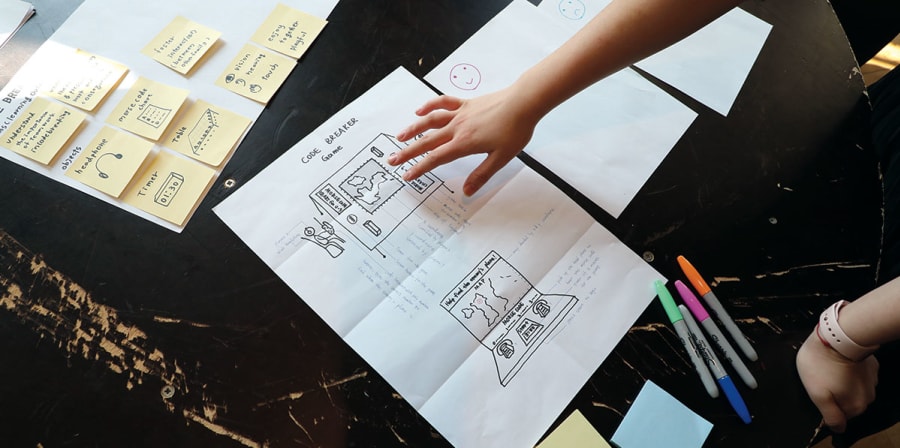 "You've been given the gift of creativity, and you should share that gift in a generous way"
Do you have a vision for community engagement and partnerships at LCC?
I'd like every course to have an aspect that explored the local area or economy, even if just in a minor key. Apart from anything else, students would develop a better understanding of the area they're studying in while finding out about interesting opportunities. I'd also like to see much more cross-collaboration between courses and Schools, and for us to start working towards more meaty, sustainable projects.
It can be difficult to evaluate the impact of community work because so much of it is longitudinal. I met somebody at CSM who studied in Nottingham, and he told me that going to Broadway Cinema made him change what he wanted to do with his life. Our collaborations could offer someone a single moment in time that changes them forever, and I think we can bring out more of those stories where we've done something really lifechanging.
We've got lots of potential to create more fantastic work with our communities because of the diversity of our students and the richness of the area we're in. We should embed this work even more deeply in the DNA of the College.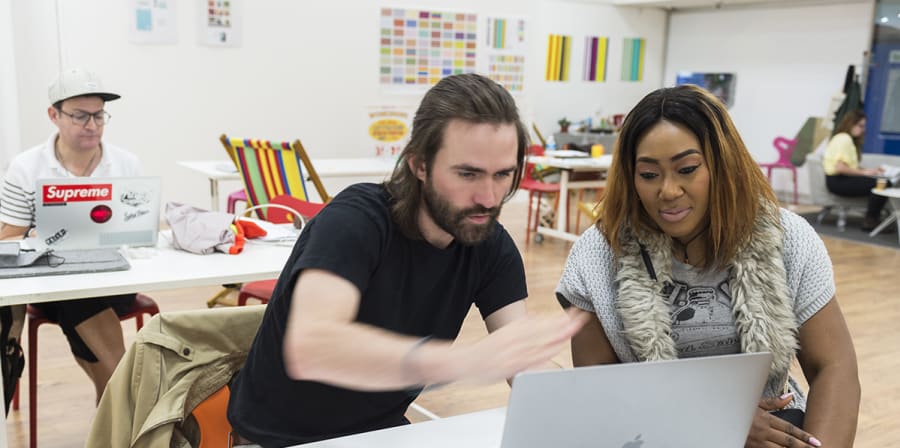 What are the key things people need to consider for successful community collaborations?
Listen. Don't go in with completely preconceived ideas - listen to what people want you to do with them. It can be hard, and sometimes, people don't yet know, but you need to give them a chance to voice what they want to say. I've been thinking about an old proverb in relation to a lot of stuff recently: 'walk a mile in someone else's shoes.' It's so important to try to understand and show empathy.
You also need to remember that you've been given the gift of creativity, and you should be prepared to share that gift in a generous way. Equally, think about what you can learn through the experiences and the relationships built during a project.
This might seem like 'touchy-feely' stuff, but it makes things happen. It's the groundwork for hard skills like design work, photography, filmmaking. You must listen and empathise from the beginning.
Again, my mantra is that you should find where your kills meet a community's needs. If you can do that, then you're already halfway to success.