MA Public Relations students at London College of Communication (LCC) were recently treated to an advice session from consultants at the world's largest PR firm, Edelman, to support their Collaborative Project.
The Collaborative Project Unit involves working on a live brief alongside students from other courses in LCC's Media School.
Their visit started with a lunchtime PR Masterclass session from Sat Dayal, the Executive Director (Technology) and Diversity and Inclusion lead at Edelman London. Sat introduced the firm and some examples of work from recent campaigns, while Account Director, Ishtar Schneider, offered a workshop on PR campaign planning, organisation and creativity which focussed on bringing in the latest industry thinking to the students' live projects.
"This was a really useful and interesting visit that gave us an opportunity to hear from Edelman and understand the work they do," said Maria Gordon, current MA Public Relations student.
"It was a really invaluable and inspiring experience."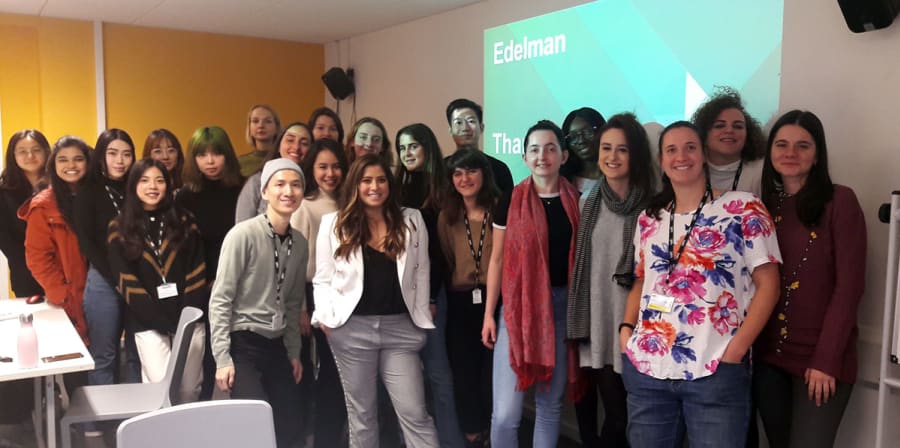 The Edelman visit was part of a series of visits by in-house and agency PR professionals throughout the term, which Course Leader Gareth Thompson highlighted as one of the key advantages offered by LCC's MA Public Relations course.
"Our central London location means we're physically close to the main agencies and employers in the UK and European PR sector. This means we have been able to build excellent relationships with many organisations over the years, and also have ex-students working in these firms." he said.
Related links