Each year, the Graduate Residency Programme at London College of Communication (LCC) supports residents to develop work with the potential for significant social or economic impact.
This support ranges from access to the College's facilities and creative community to funding and expert advice. In turn, residents enrich wider academic life by contributing to talks and seminars.
Staff and students from across LCC recently celebrated the 2019 Residency exhibition, Space Between, which featured work from six graduates who were selected to create innovative work across disciplines as wide-ranging as sound arts, design and film.
Drawing inspiration from the College's history in parallel with its future ambitions, residents were asked to consider the intersection of tradition and the future, and to investigate the drivers of social and economic change across their respective areas of specialism.
Their work explores practices, processes, careers and industries that have existed for centuries alongside those that don't exist – yet.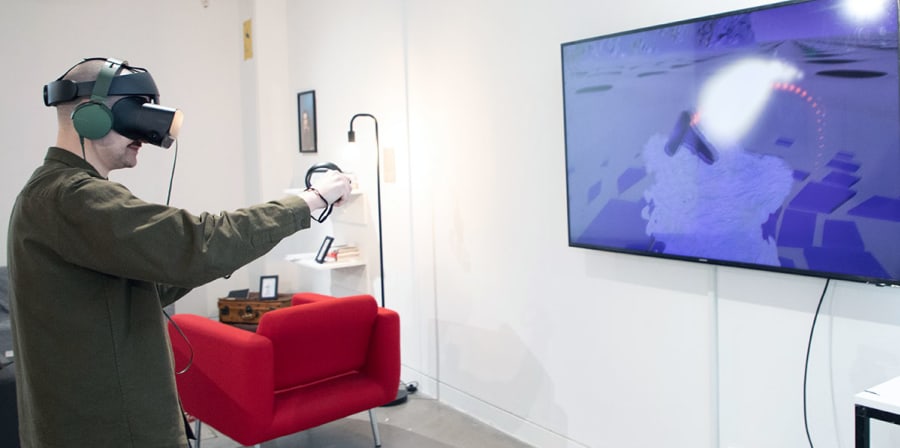 Lara Barbier
MA Screenwriting
Lara benefitted from our Industry Mentoring Scheme both as a mentee and now, as a mentor, where she shares insights from a career spanning theatre, television and immersive technology with current students at LCC.
Lara worked with creative collaborator, software engineer Simon Ashbery, to develop Fractus, an immersive VR experience which uses fractal shapes to explore the relationship between parent and child alongside the ever-repeating pattern of life and death. Participants are introduced to the strange world of the fractal being by assuming the character of its ward, Melody, as she confronts the liminal space between childhood and adulthood.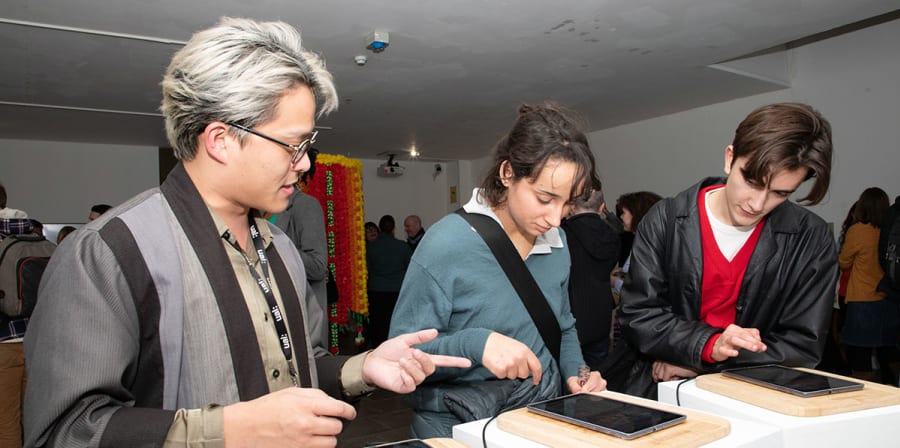 Semone (Jai) Bunnag
MA Games Design
Jai develops mobile experiences with LCC students and alumni under his studio, FINIFUGU Games. His work focuses on using the mobile platform to enrich 'life moments' while balancing both artistic and commercial demands.
Jai's project, Too Many Cooks, is a co-operative party game which allows up to six people run a virtual restaurant. By juggling cooking and team management, players transform ingredients into recipes celebrating international cuisines.
The central theme of the project, 'bringing things together', informs the conceptual thread of its elements: the platform is free, accessible and mobile, while server-based connection which allows friends and family from across the world to tackle the kitchen challenge as a team.
Gareth Johnson
MA Documentary Film
Gareth is particularly interested in the possibilities that interactive technologies such as VR, AR and browser-based storytelling can bring to the more traditional practices of his discipline.
Ethics for Making is an interactive project which offers students, academics and creators a space to explore ethics in creative practice through the lens of Dr Pratap Rughani's documentary film, Justine, which follows a young woman living with severe neurological disorders in the lead-up to a milestone birthday.
The ethical decisions that arise in creative practice are rarely black and white. Ethics for Making encourages audiences to consider this 'Space Between' by focusing on five key issues of consent, freedom, responsibility, collaboration and representation. The project and accompanying website were produced in collaboration with staff, academics, current students and graduates from across UAL.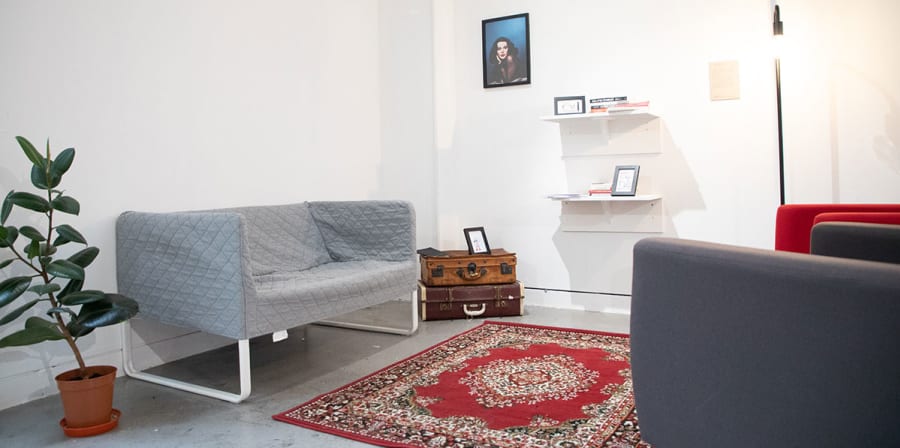 Marion Lagedamont
BA (Hons) Interaction Design Arts
As a critical designer engaging in interdisciplinary practice, Marion explores the tradition of exclusion and bias across technology, and emphasises the urgent need for greater empathy and inclusivity in its design.
The Banality of Bias playfully explores the stakes and state of technological biases within exclusionary design practices and processes. Audiences are invited to not only delve into research surrounding the meaning and history of bias, but to share their own experiences of it, contributing to the ever-expanding nature of the work while encouraging more open conversations on transparency and inclusivity.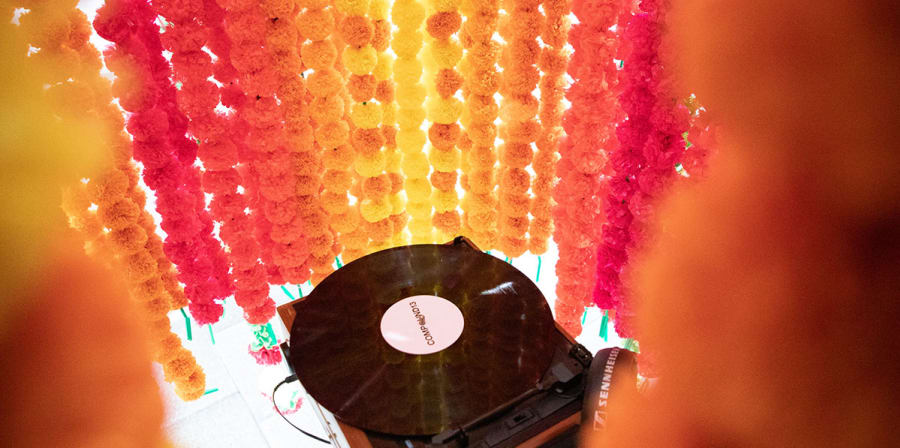 Lia Mazzari
BA (Hons) Sound Arts
After graduating from LCC, Lia has been focusing on creating artist networks which enable her to experiment and adopt new ways of working. Her practice is often collaborative, involves the cello, whips and urban soundscapes, and engages new audiences through encounters with art in unconventional spaces.
Sounds of Obsolescence reactivates Silver Road, Lia's artist-led platform and experimental performance series. Her work takes the form of a montage which traces a journey through the inconspicuous transitional spaces that she visited and worked with throughout her residency, including abandoned water tanks in Southwark, a derelict quarry on the island of Syros and the recycling godowns (warehouses) of Mumbai.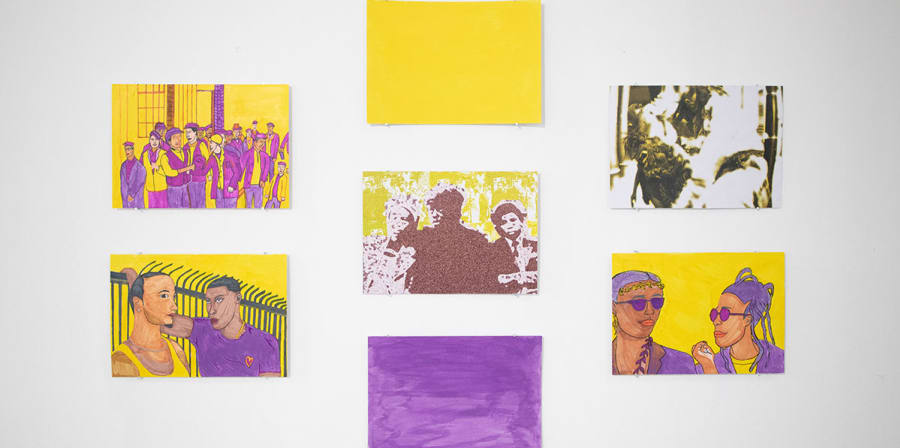 Marie-Solange Ndeley
BA (Hons) Film Practice
Marie-Solange threads a stronger connection between cinematic pioneers ('Torch Bearers') and contemporary filmmakers, artists and thinkers ('Vanguard Children') to explore futuristic technologies and methodologies across the discipline.
Her project, An Arrayed Futurity: Black British Cinema In Past, Present & Future, consciously appraises 'Torch Bearers' and 'Vanguard Children' in the progression of Black British cinematics, and provides an alternative reflection on discourses which could expand aspirations, consciousness and currency in Black British arts.
"I couldn't be prouder of them"
Luminita Molico, Graduate Engagement Manager at LCC, praised the graduates for creating such innovative and thought-provoking work over the course of the Residency.
"I am so glad that our graduates have been able to use our incubation support to fully immerse themselves into the creative sector's dynamic whilst developing and refining their ideas and professional skills," she said.
"The success of the residency programme was fully reflected in the world-class output generated throughout the year and in the final exhibition that our LCC graduates have delivered. I couldn't be prouder of them, and of LCC for fully supporting these types of activities."
Related links: